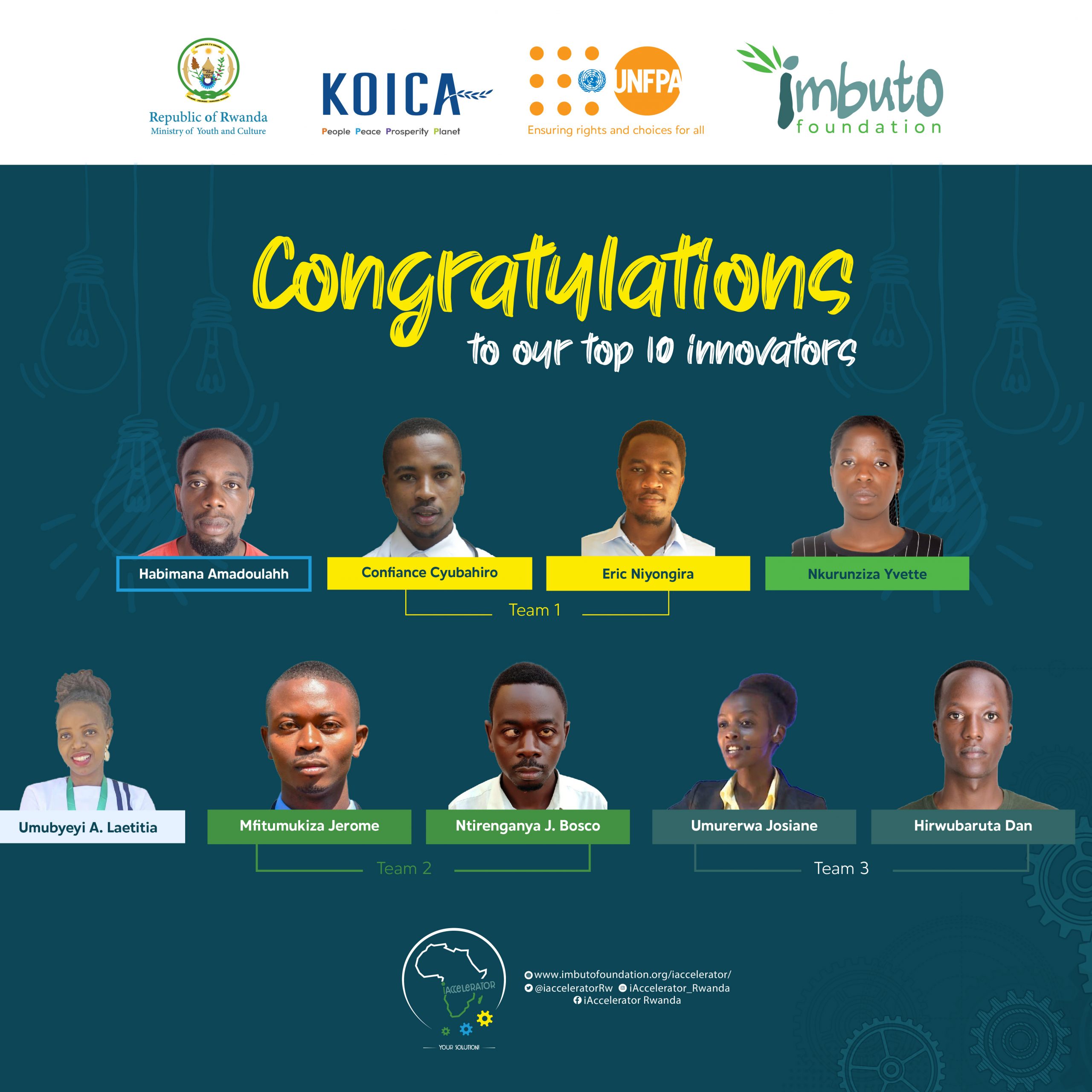 Imbuto Foundation and partners has taken forward the iAccelerator Innovation programme where top 10 solutions and projects were selected from a group of top 40 innovators.
Through a virtual conference, this selection took place on December 22nd with young innovators pitching to a panel of judges.
Each project was given five minutes to showcase their solutions and ideas towards the phase 3 challenges of 1) Availing accessible ASRH information and services for adolescents and youth with disabilities, and 2) Increasing knowledge and awareness on mental health issues faced by youth, and mitigating the stigma in seeking help and guidance on where they can find support.
The panel of experienced judges included Dr. Damascene Iyamuremye – Director of Psychiatric Care unit at RBC, Mr. Joel Murenzi, Youth Empowerment Unit Coordinator at Imbuto Foundation, Mrs Daphrose Nyirasafari, Head of SRH Unit at UNFPA, and Mr. Oswald Tuyizere, Director of Social Economic Empowerment at NCPD.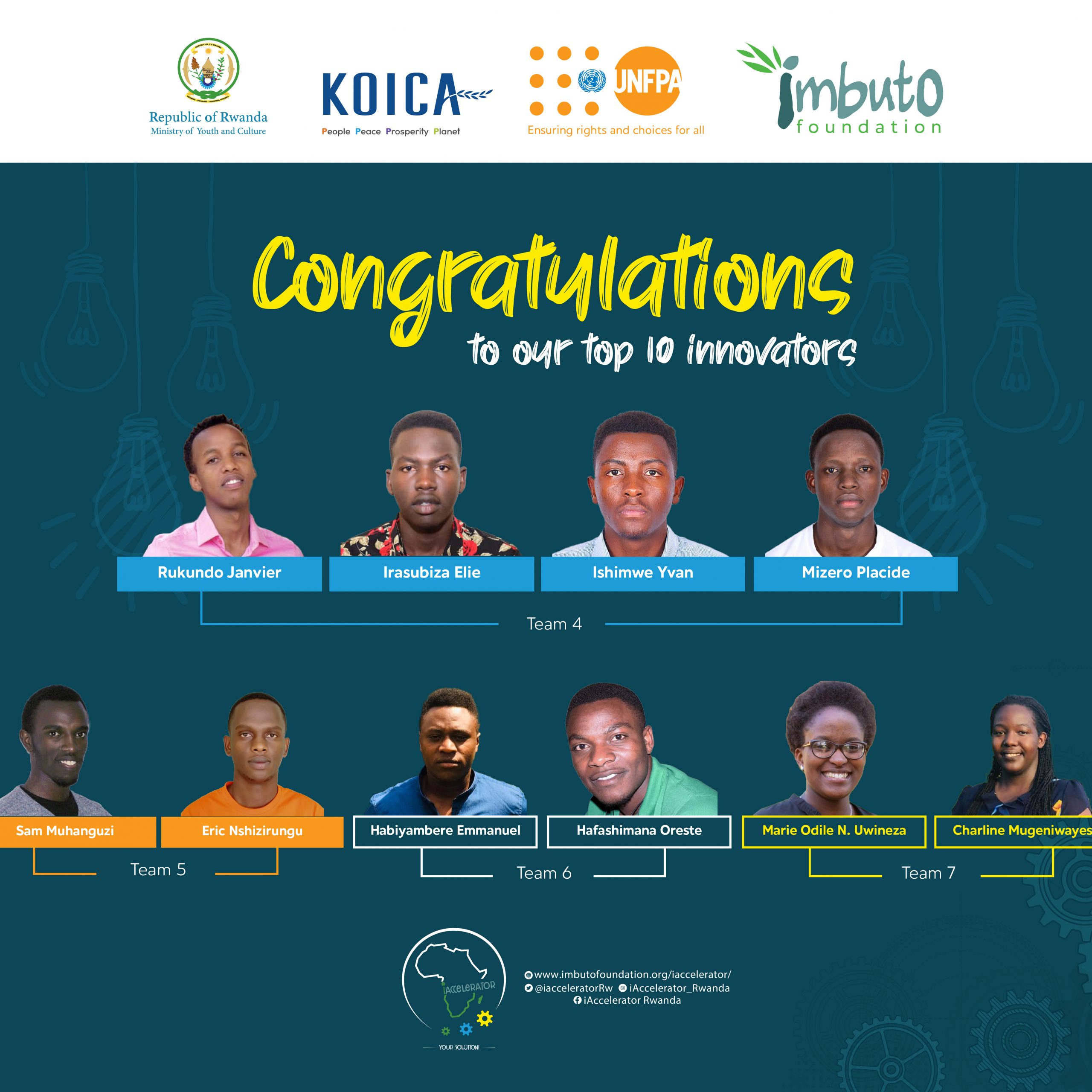 This phase was launched virtually on 13 November 2020, through a Youth Forum Series event and attended by Sandrine Umutoni – Director General of Imbuto Foundation, Mark Bryan Schreiner – Representative of the United Nations Population Fund (UNFPA), CHON Gyong Shik – Country Director of KOICA-Rwanda, Hon. Dr.  Daniel Ngamije – Minister of Health, Hon. Rosemary Mbabazi – Minister of Youth and Culture.
Applications were open to all Rwandan aged between 18-30 years old. Upon closure of the application 690 submissions were received, from which the top 40 were selected. The top 10 selected from this group, will benefit from a bootcamp in the coming year (2021), which will prepare and equip them with the skills and tools to pitch their projects during the final pitching event. The top 3 projects will be awarded $ 10,000 in seed funding, as well as mentorship and business development training.
The Innovation iAccelerator programme is implemented in partnership with the Ministry of Youth and Culture, KOICA, UNFPA and Imbuto Foundation.
The selected Top 10 projects with their names and solutions descriptions.
Top ten selected projects