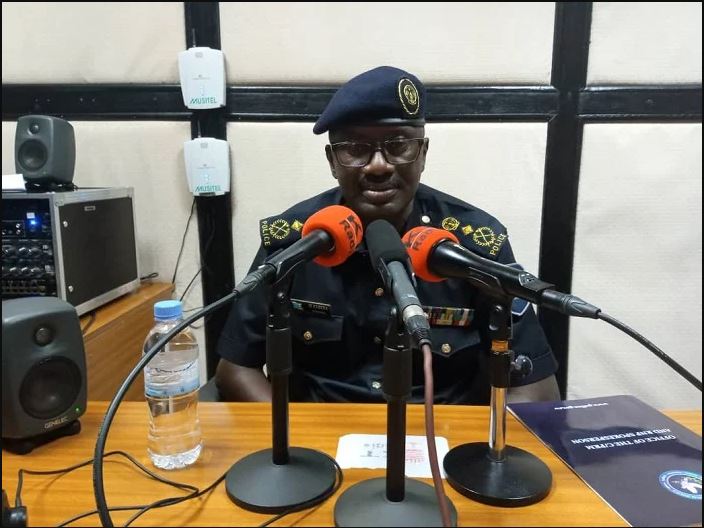 Rwanda National Police (RNP) has reminded the general public to enjoy New Year's celebrations responsibly in compliance with the government directives meant to prevent further spread of COVID-19.
With nine months under Covid-19 and the festive season celebrations already in, Police Spokesperson, Commissioner of Police (CP) John Bosco Kabera said that Rwandans can beat the pandemic if they take responsibility in personal preventive measures, change in attitude and actions.
Kabera said that police law enforcement operations especially during the festive season celebrations will continue just as any other day of the last nine months of Covid-19 and called citizens to simply realize the danger the virus poses now.
"The virus (Covid-19) doesn't know whether it is Christmas or New Year so as to relax," Kabera said.
"If this Coronavirus had ears to know how it has stressed Rwanda and the world, it would have gone away immediately, but it doesn't hear," Kabera said during a talk show this Sunday.
Kabera said that if Rwandans can also understand that Covid-19 has no boundaries, relationship and no sense of what people are doing- eating, sharing or celebrating, this awareness can be an impetus of reducing cases of Covid-19 infections and deaths as seen to date.
As of December 27, 2020, Rwanda has registered more cases in Kigali: 39, Huye: 103 (from a cluster in Huye prison), Musanze: 4, Kayonza: 2, Rubavu: 2, Gicumbi: 1, Burera: 1, Nyagatare: 1 bringing the total to 7,970 cases of infections, with 74 deaths and an increased positivity rate of 6.1%
With these alarming numbers and expectation of more citizens breaking the existing curfew timeline in this festive season, Police said that they are working with other entities in local government, health, community policing groups and the general public to ensure maximum compliance with the national health guidelines and for the violators to be penalized accordingly.
CP Kabera said everyone should be home by 8pm and New Year's celebrations are not allowed to minimize movements that can lead to spread of Covid-19.
"Make sure any trip you take allows you to be able to reach your home before 8pm; we all don't have to use the same routes when there are alternative routes you can use to avoid traffic jam; If you use public transport, make sure you get to the bus park early so that you can avoid overcrowding," Kabera said in earlier communication this Christmas.