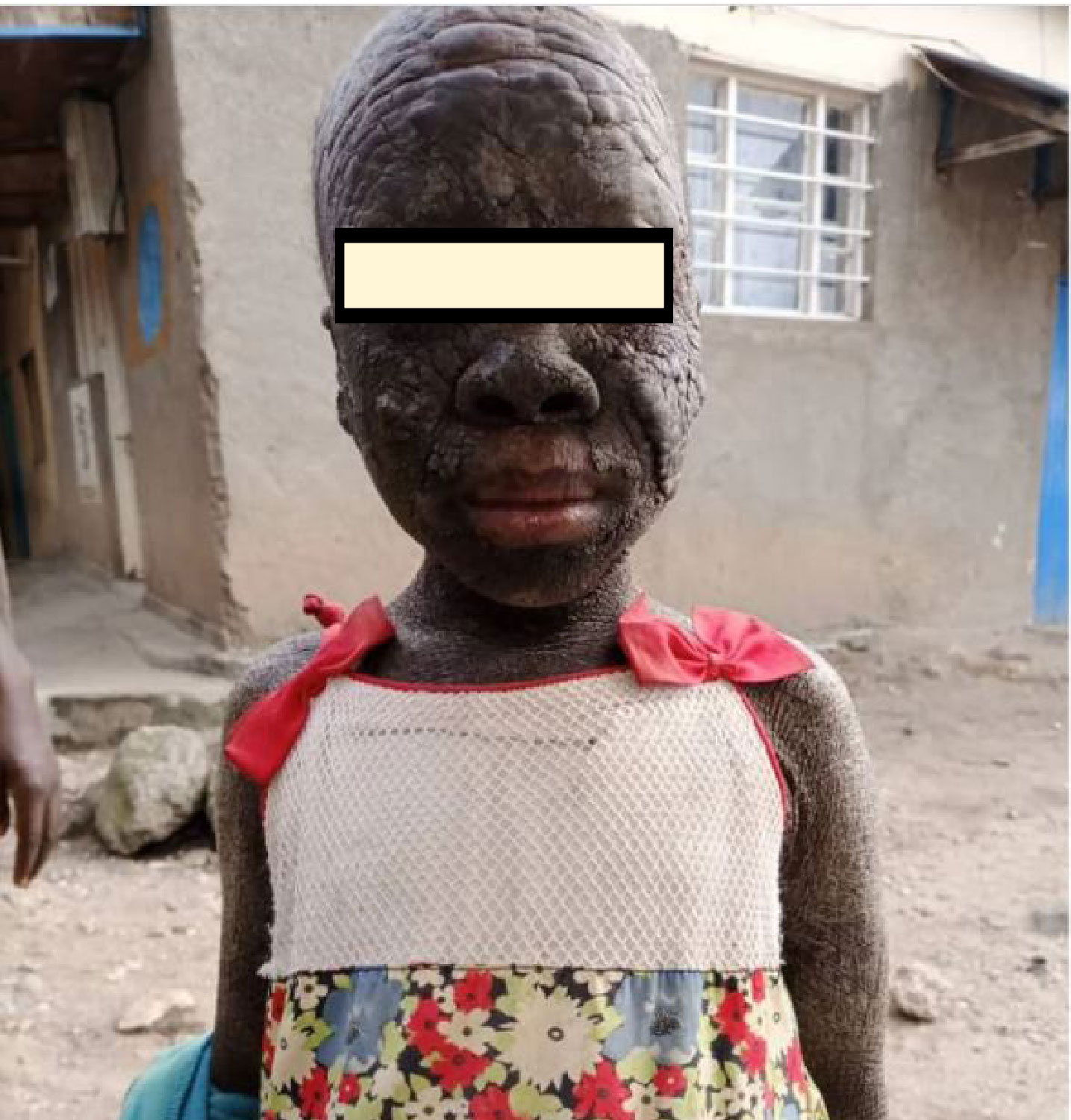 Twelve years ago, Esperance  Bampirineza and Deogratias Hagumirema from Kigeyo sector, Rutsiro district in the Western province of Rwanda gave birth to their last born, a baby girl, and called her Divine Imanifashe, like to mean "May the Lord help a Divine daughter of ours."
They planned how to raise her within their means, but this worked in the first three months only. After that short period of time when the mother thought that maternity requirements were diminishing to allow her to resume some domestic chores, the baby started to develop pimples.
Before they could find a name for the disease, the case had already become a call for alarm.
They started with modern medicine at the health centre in their vicinity in vain, and then upgraded to the nearby Murunda Hospital. However, having started doubting the outcome, they also listened to voices according to which herbalists could help.
They also tried them, but, no effort paid off, yet in the process, family means were diminishing.
"Her skin was becoming tougher and causing excruciating pain. Trying to scratch was but worsening her situation," said Hagumirema, the father.
"Within three years, we had already spent Rwf 1.5 million trying to buy whatever body cream for dry skin that was prescribed by doctors or herbalists. We sold our four pieces of land to remain almost landless."
Meanwhile, the child started school, and it was hard for classmates to accept her as one of them.
"She suffered a high level of stigma and I was obliged to go meet the headteacher. The school carried a campaign to tell the pupils that the child was one of them who deserved love and care. Children accepted and started rather protecting her," the father said.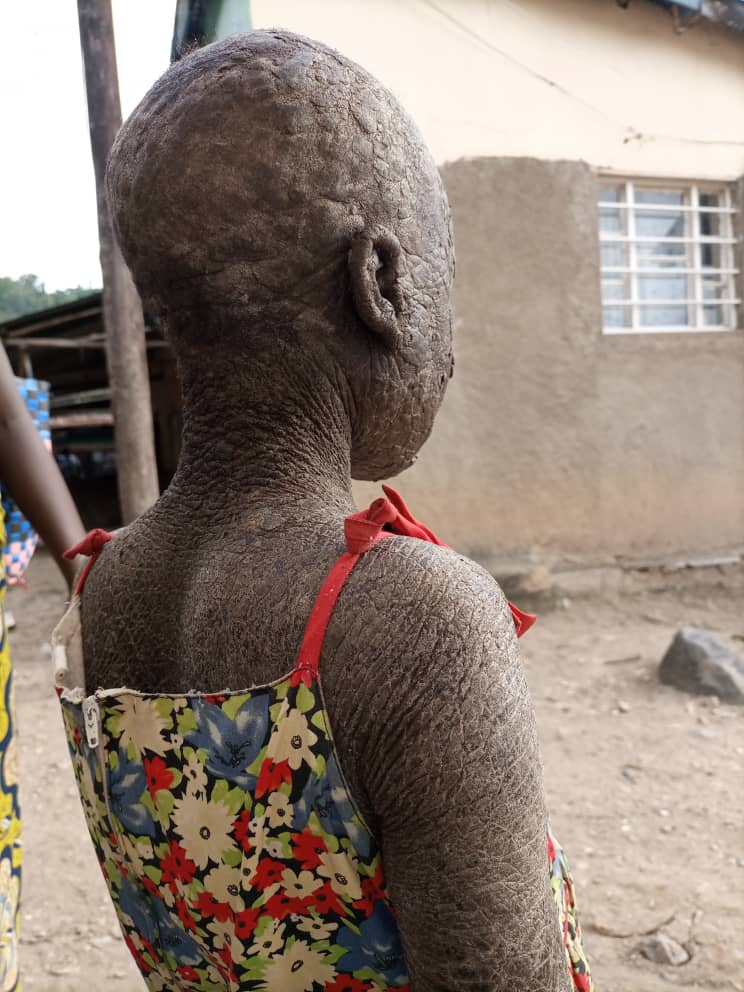 While this was a relief for Imanishimwe socially, there was not much to call a success story medically. When Murunda hospital found the case complicated, they referred the child to Kigali University Teaching Hospital(CHUK).
But this coincided with a surgery case of the father, which was unfortunate for the young girl.
All in all, Hagumirema recalls that CHUK did not achieve much either.
"The only relief that my daughter gets, it's when I afford to buy a body cream from Rwanda military hospital; with the cream, she manages to recover her original beautiful face and can sleep," the father said adding, however, that the cream is expensive.
He said that the content that can last for one month costs Rwf 25,000.
"I really beg the government and any Good Samaritan to help me. When I see my daughter crying, it really affects me. I am convinced if we had means, we could save her life," the father said.