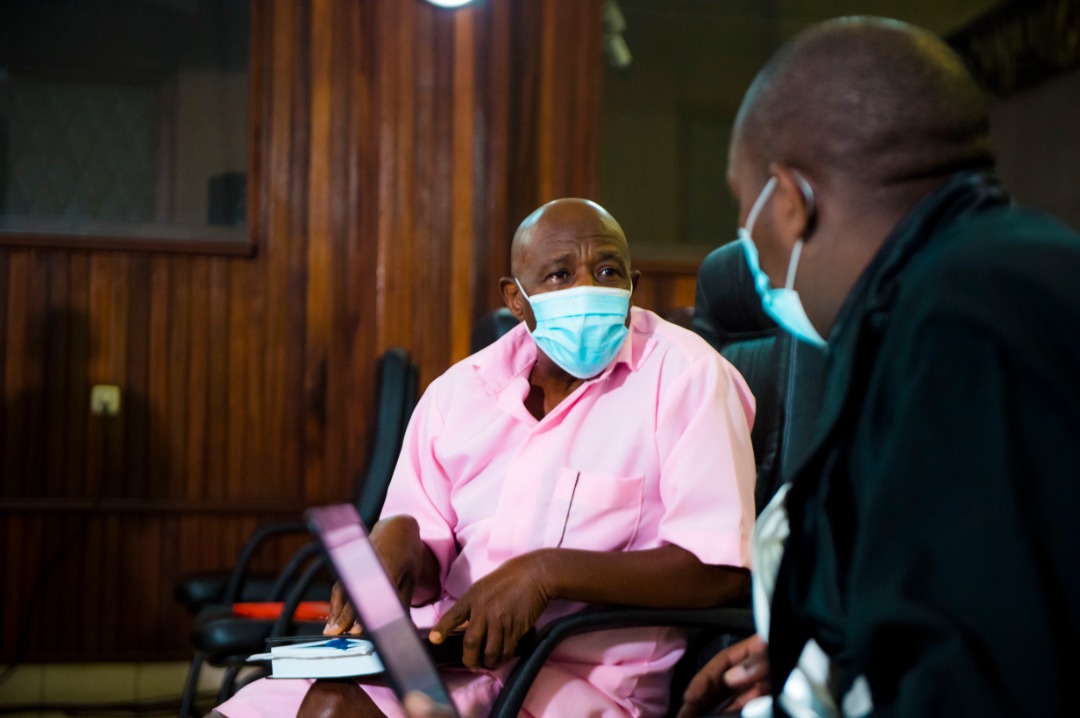 FLN trial involving Paul Rusesabagina and 20 co-accused has resumed this morning with more request from one defendant to have it postponed for another six months.
Yesterday, the trial was postponed following the absence of his lawyer Felix Rudakemwa and other lawyers. While the trial was set to start in substance, Rudakemwa's defence requested to have the trial posponed for another six months to allow them prepare the trial.
Rusesabagina said that he has got more than 1000 annexes, which he needs to have digitized and thereafter reviewed. He wants to review every file of co-accused.
Within that period of time, Rusesabagina also said he would want to have an issue of his three "international" lawyers solved.
Rusesabagina said,"I am the only person to not be allowed to choose his lawyers in this country".
The court asked him to be clear on this allegation but he could not.
The court said, that the bar association was clear on the choice of his lawyers Felix Rudakemwa and Gatera Gashabana.
Apparently, international laws and conventions state grounds where these lawyers would not be allowed to appear in Rwandan courts.
The Prosecution said that Rusesabagina continues to delay the trial. They said their case was filed since nearly four months and this was enough time for them to prepare.
Rusesabagina side claimed that his file is particular because it is much bigger than the one of his co-accused.
However, the prosecution challenged this allegation while saying that co-accused equally a big file and they managed to review it within reasonable and legal time.
"It is unfair for one defendant to try and delay the trial in front of co-accused who are in order," said the prosecution.
Prosecution on Rusesabagina's objection on international lawyers said there is no reciprocity of lawyers between Rwanda Bar association and Belgium Bar association said: "Rwanda Bar Association shouldn't be put under pressure to change international procedures just because of the wish of a defendant."