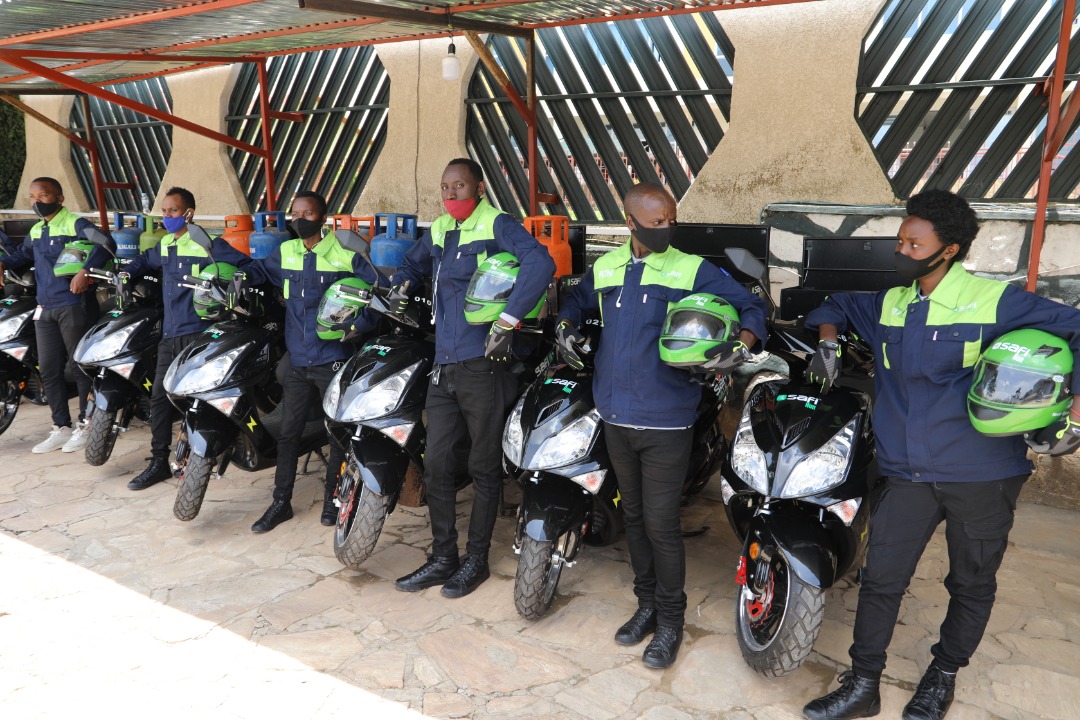 Rwanda is the first African country to set an ambitious target of becoming a green country through eliminating gas emissions and adopting use of gas as an alternative of using charcoal for cooking. 
In 2016, the country adopted a law on preservation of air quality and prevention of air pollution while last year fuel and vehicle standards were adopted to supplement the law.
And in 2020 Rwanda announced a $11-billion worth climate action agenda (with funding will come from both domestic, external sources) features a 38% reduction of greenhouse gas emissions by 2030 with plan to mitigate an equivalent of up to 4.6 million tons of carbon dioxide.
The Minister of environment, Dr Jeanne d'Arc Mujawamariya says two-wheeled motorcycles commonly known as 'motos', which are, by far the most common means of transport, account for more than 60 percent of the emissions in Kigali, followed by public transport motor vehicles, private cars as well as small and medium industries.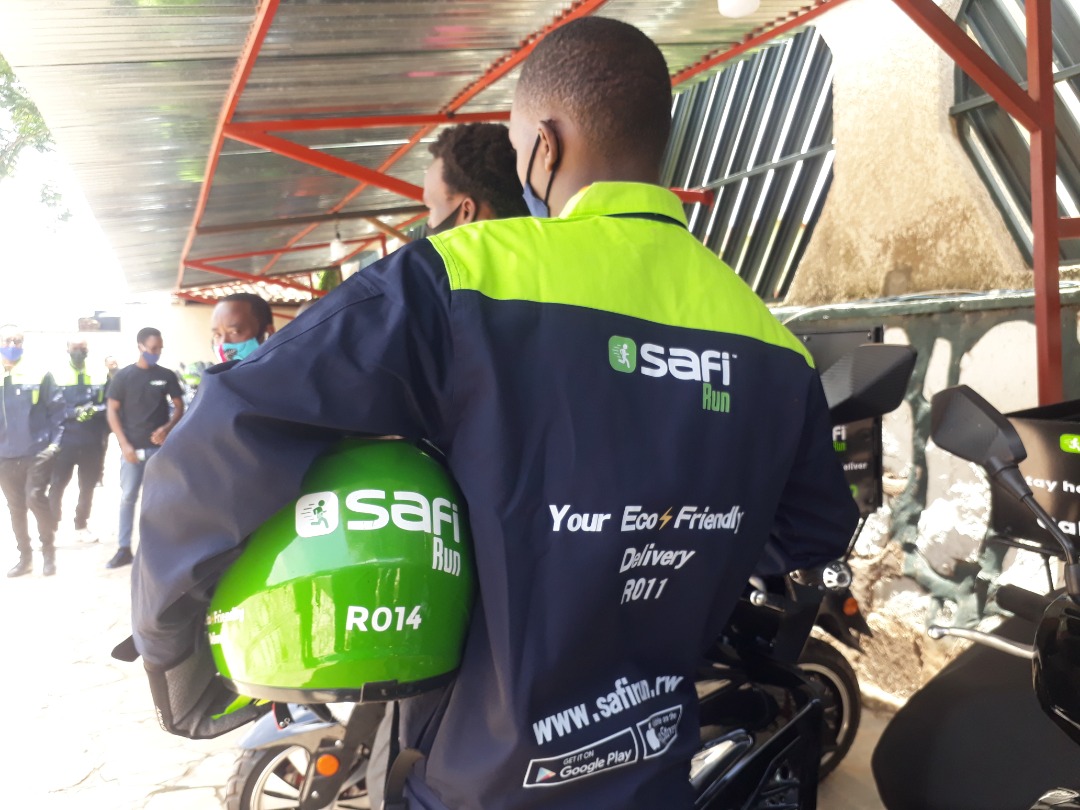 During a recent interview with the media Mujawamariya said motos are a big concern because, due to poor maintenance, motos emit a lot of gasses into the atmosphere, alongside cars. 
"This is why the government is considering slowly switching from motorbikes and cars which use fuel to electric ones. We are giving incentives to usage of electric means of transport while at the same time encouraging people to use clean forms of energy such as LPG and electricity to cook instead of firewood," Dr. Mujawamariya said.
About 80% of Rwandans still use charcoal despite the increase in consumption of liquid gas products and cooking equipment but by 2024, Rwanda is targeting to have reduced the figure to 42%.
To meet this target, by reducing air pollution caused by fossil fuel based mobility, an international all-in-one Eco-Friendly food delivery and logistics technology company- SafiRun on March 18 announced $25million investment in Rwanda to kick start a new emissions free mobility and delivery system.
The CEO of Safi Run Rwanda, Tony B. Adesina said they choose to invest in Rwanda because of its favorable political environment, business and environment policies which rhyme with their services.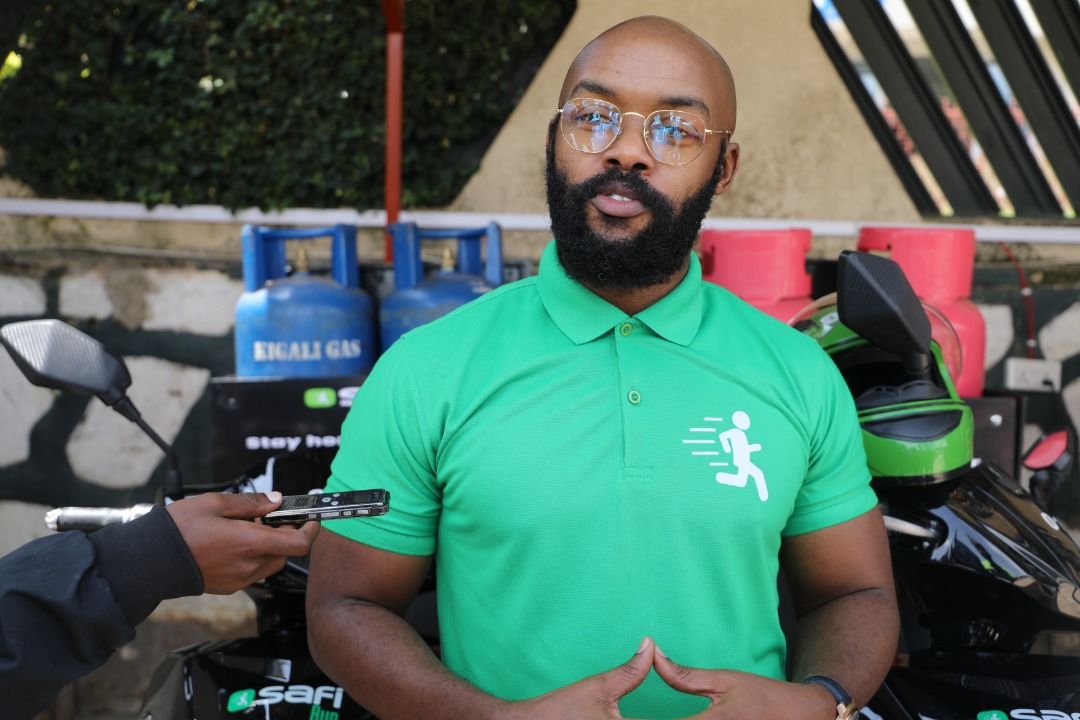 Adesina said the company will over the next five years invest the funds in various green mobility solutions starting with green deliveries using electric bikes to deliver LPG gas to Rwandans.
"Our investment is non-stop and we are looking to grow the market. We are starting with in Kigali but plan to expand in the northern corridor- Musanze and Huye districts as a way of introducing e-mobility to the rest of Africa," Adesina said.
Adesina revealed that they also plan investing in green transport and logistics using electric trucks, vans to scooters to change the way deliveries are done in Rwanda and all of Africa.
The new LPG gas delivery will employ over 300 runners (delivery team) in the next three years, and according to Marie Jose Tuyizere the Safi Run Rwanda Operations Manager, the company has so far hired 50 Rwandans runners including women.
"We want to create more jobs for youth and we are currently recruiting and training young Rwandans using facilities provided by Rwanda Police," Tuyizere said.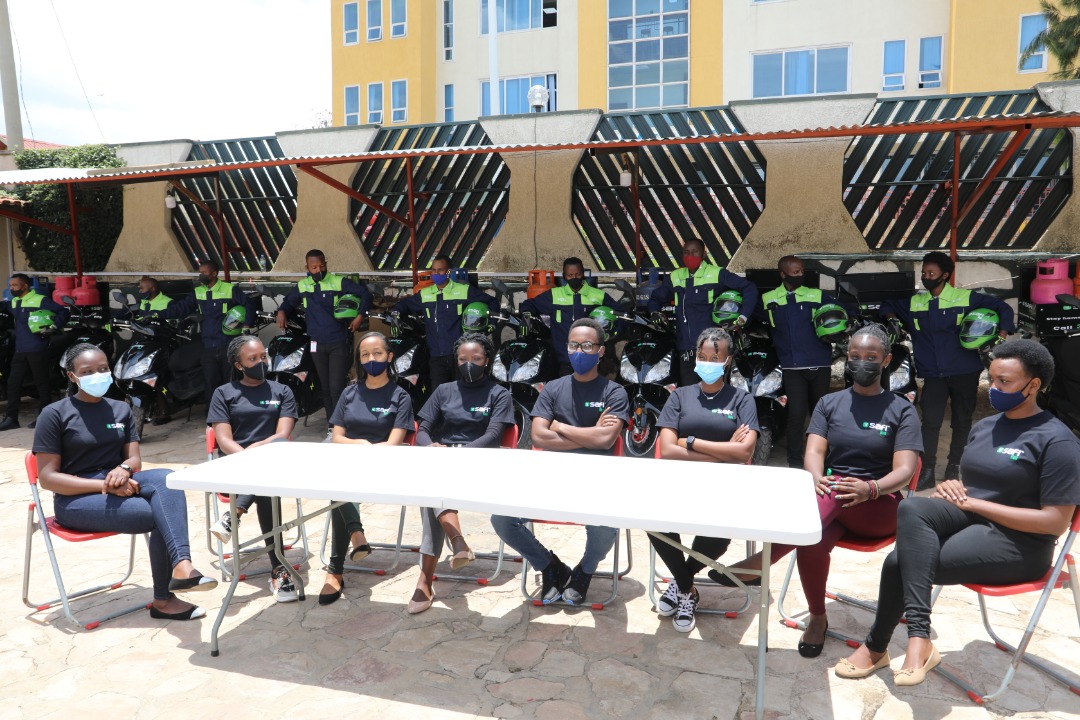 According to Clementine Ingabire, 20, a former cyclist turned moto taxi rider, who is now one of the Safi female runners, the job opportunity will improve her social welfare after spending a year without a job due to COVID-19.
The gas delivery service comes at a time when citizens have been complaining of unprofessional delivery services though e-delivery services have mushroomed during the COVID-19 period.
To ensure this service is perfected, Jerry Ndayishimye said that the company will work with existing LPG gas suppliers to ensure quality services at a minimal cost which will encourage Rwandans to use more gas than firewood.