Egyptian giants Zamalek on Tuesday became the first team to secure a place in the Basketball Africa League (BAL) semi-finals after powering past Forces Armées et Police Basketball (F.A.P.) of Cameroon 82-53 at the Kigali Arena.
The Egyptian White Knights proved too strong for the Cameroonian side with point guard Walter Hodge scoring 18 points while Mohab Yasser Abdalatif scored 14 points as the Egyptian giants sent a message with a 29-point win against the Cameroonians.
Abdoulaye Harouna scored 21 points for the Cameroonians but it was not enough to help FAP against their more experienced Egyptians who over the other have made significant investment in the club.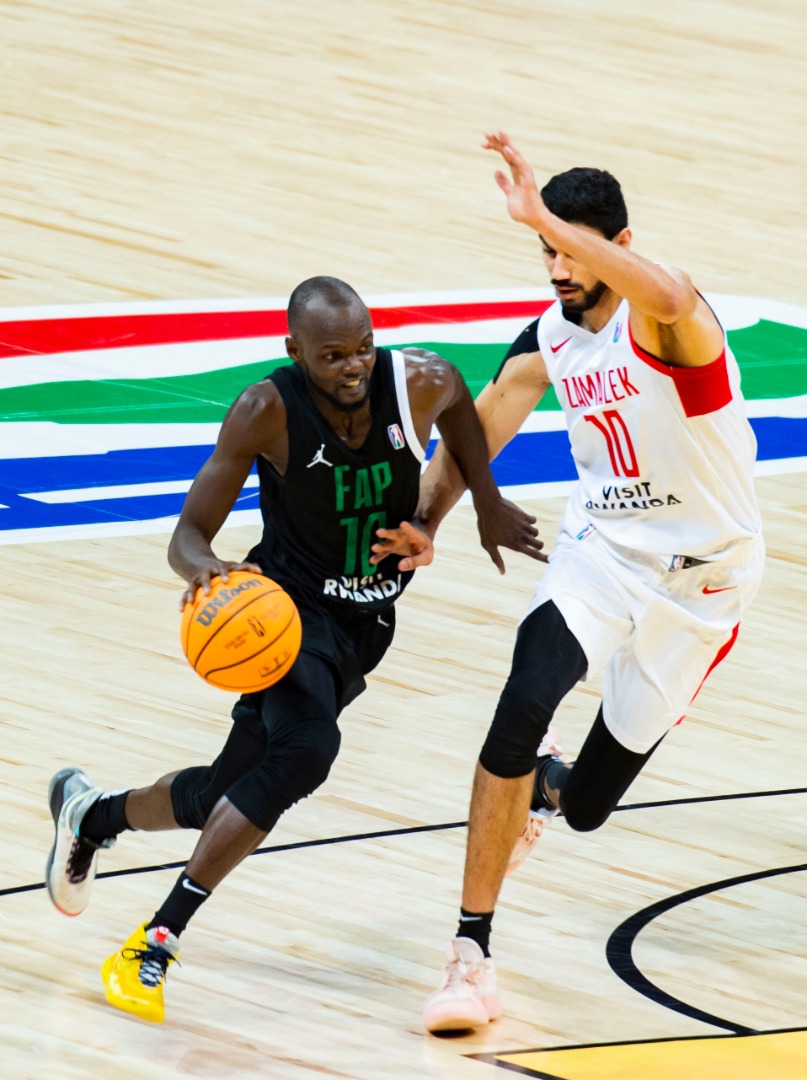 Zamalek advanced to the BAL quarterfinals as winners of Group C, winning all their 3 groups games while the Cameroonians won just one of their 3 games in Group B, making the Egyptians favourites even before the game.
Zamalek's Chinemelu Elonu slam took the Wilson Basktball Play of the Game a
The day's other quarterfinal featuring Morocco's A.S. Salé against one of the tournament favourites Atlético Petróleos de Luanda of Angola, was ongoing by press time. The Angolans were leading the Moroccans 43-35 at halftime.
The Angolans finished the group stage with a perfect record and have been predicted to be among the teams that will be in the running for the inaugural title.
On Thursday, Senegal's A.S. Douanes will face off with tournament favourites US Monastir from Tunisia while Rwanda's the Patriots BBC will face Ferroviário de Maputo of Mozambique, with the hope of counting on home fans to progress.
The semi-finals are scheduled for Saturday, May 29, while the third/fourth place playoff and the final will take place on Sunday, May 30.
All photos by Plaisir Muzogeye