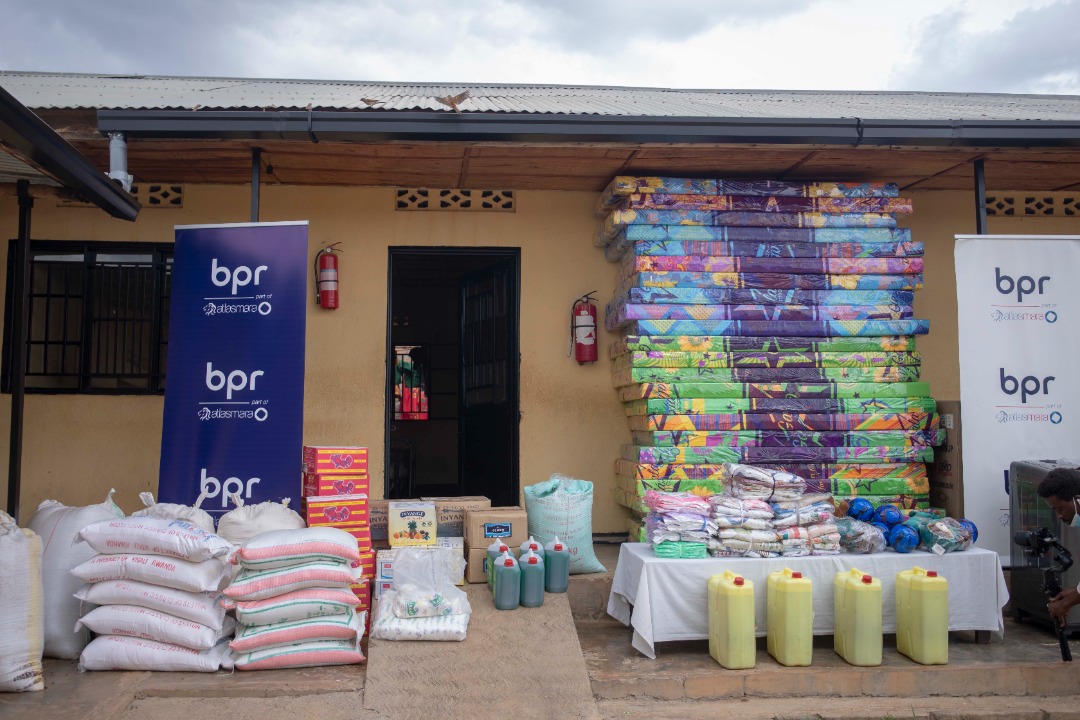 The Banque Populaire du Rwanda (BPR) has offered support of health insurance, education, food and hygiene utensils to disadvantaged families in Gasabo and Bugesera district as part of the bank's corporate social responsibility program.
The donation package worth over Rwf8Million was handed over this December 30, 2021 to families and disabled children supported by Grace Room Ministries and Organisation AVEH Umurerwa-located in Gasabo and Bugesera districts respectively.
In the package, the bank offered health insurance package to 300 beneficiaries, technical education coverage for the next six months for nine dropout students, food items, mattresses, hygiene equipment and children's dolls to celebrate a happy New Year 2022.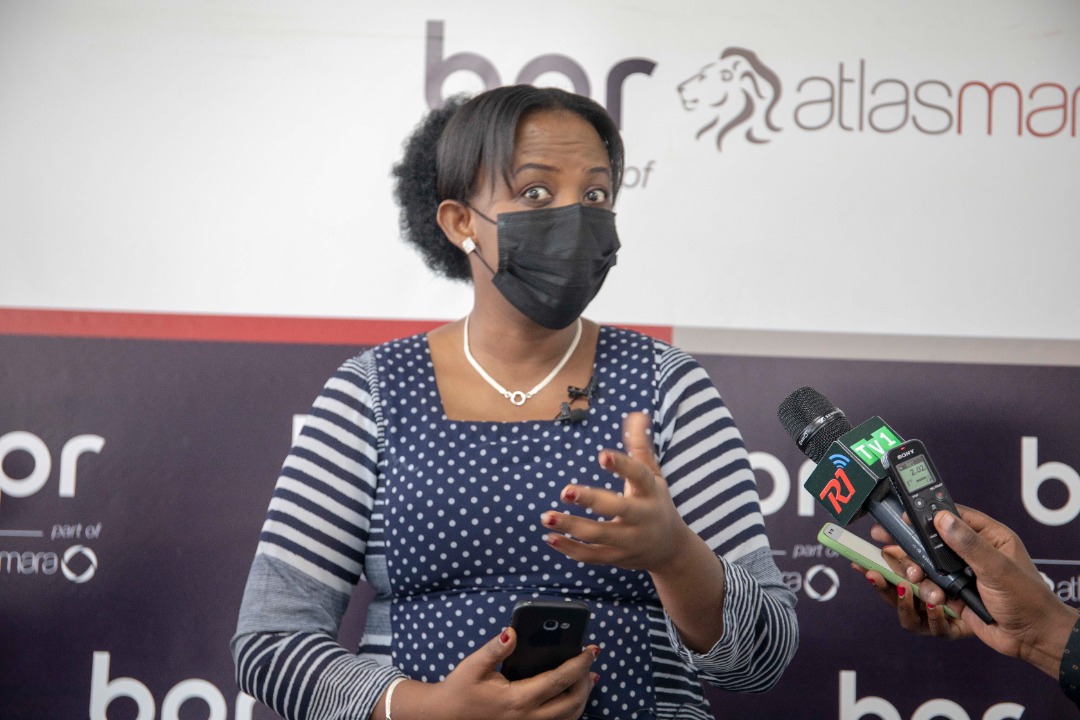 Pastor Julienne Kabanda, the founder and Pastor at Grace Room Ministries said that the donation will be vital in enhancing a community support component which her ministry introduced after an encounter with a child living in a family of a female sex worker.
"It was in the middle of the night when I saw a 16 year of girl alone at night. When I investigated why she was alone I found out that her mother was a sex worker and I was touched to help the family which was evidently poor," Pastor Kabanda narrated.
This single incident bore an idea of starting to help families materially besides the spiritual aspect of her ministry that operates in Gasabo district.
Within months of helping this family the children returned to school and their mother gradually abandoned her career as a sex work to focus on raising her three children.
 "This was the beginning of a new journey and we are very thankful to BPR which has come in to support us to improve and transform lives of the people we serve," Kabanda said.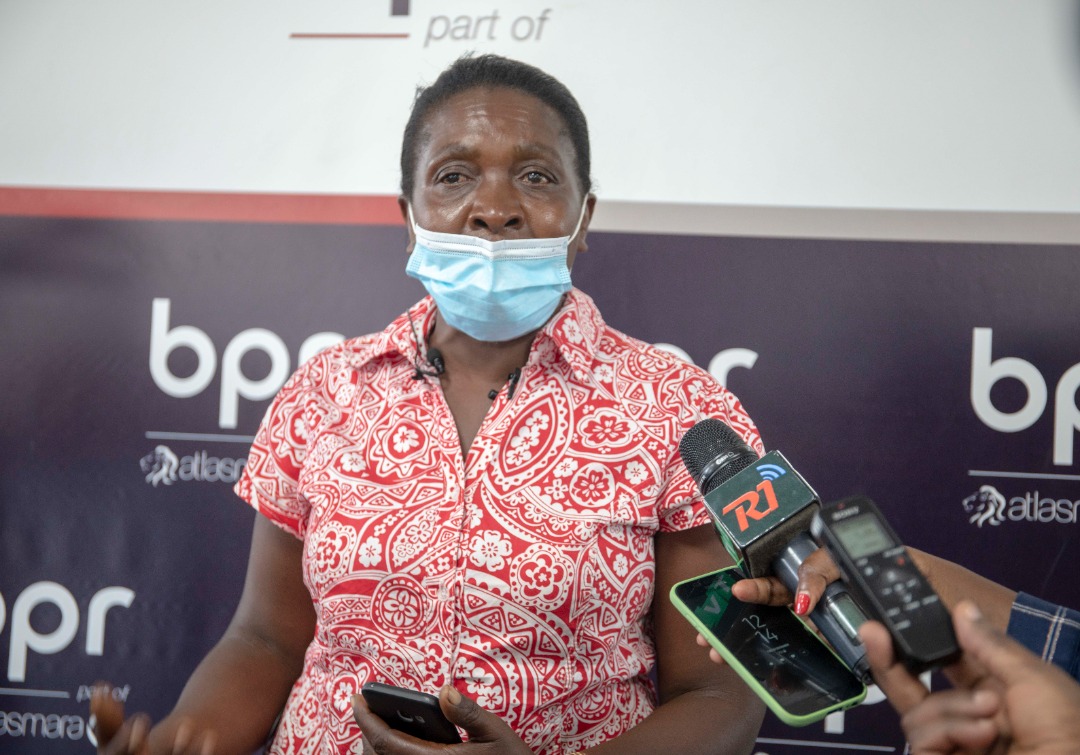 One of the benefiting mothers, Umunyembabazi Muamini, 41, with six children said that before meeting Grace Room Ministries she and her children used to beg on streets to survive but after getting support from the ministry, managed to start a small vegetable business two years ago.
She has currently saved which has enabled her to save Rwf600,000 which she plans to use to expand her business.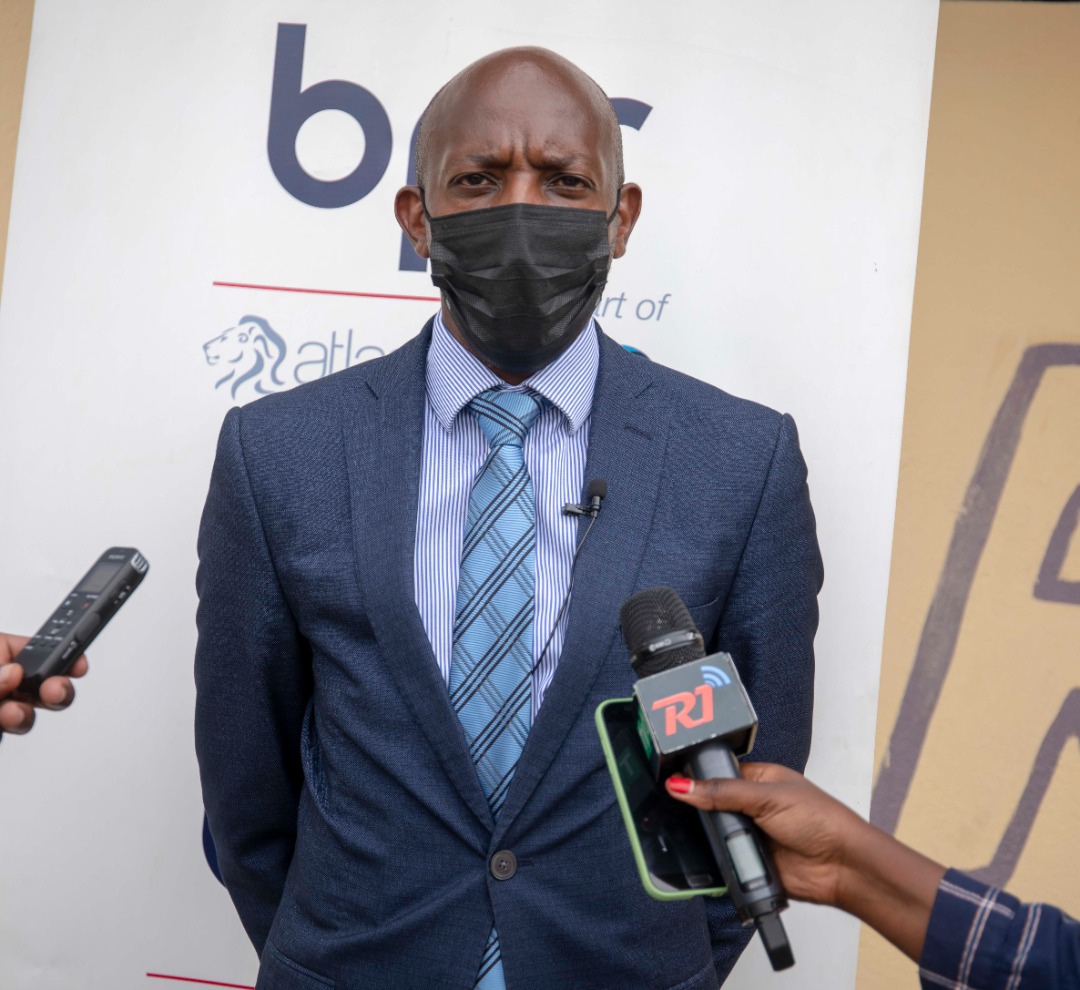 In Bugesera the BPR officials led by Afrique Ramba, the Chief Operation Officer, handed food, mattresses and dolls to over 100 children with mental and physical disability at the Organisation AVEH Umurerwa- which has for the last 15 years cared for disabled children from disadvantaged families or abandoned in various parts of the country.
"We cannot thank BPR enough. This is not just a project, it is a heart of being there for these children," said Cecile Umunyana, the Aveh Vice Chairperson.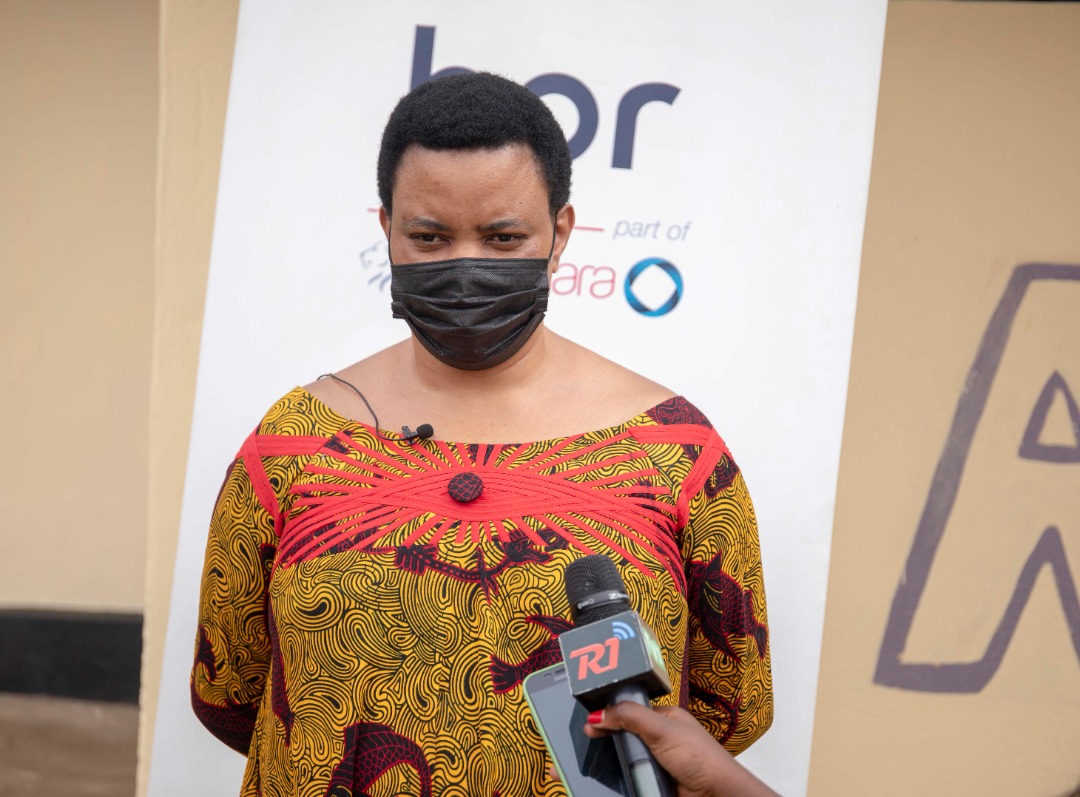 "As a bank, we help many Rwandans to get loans to improve incomes but we also engage in supporting disadvantaged families so that they can transform their lives and contribute to the community development," Ramba said.