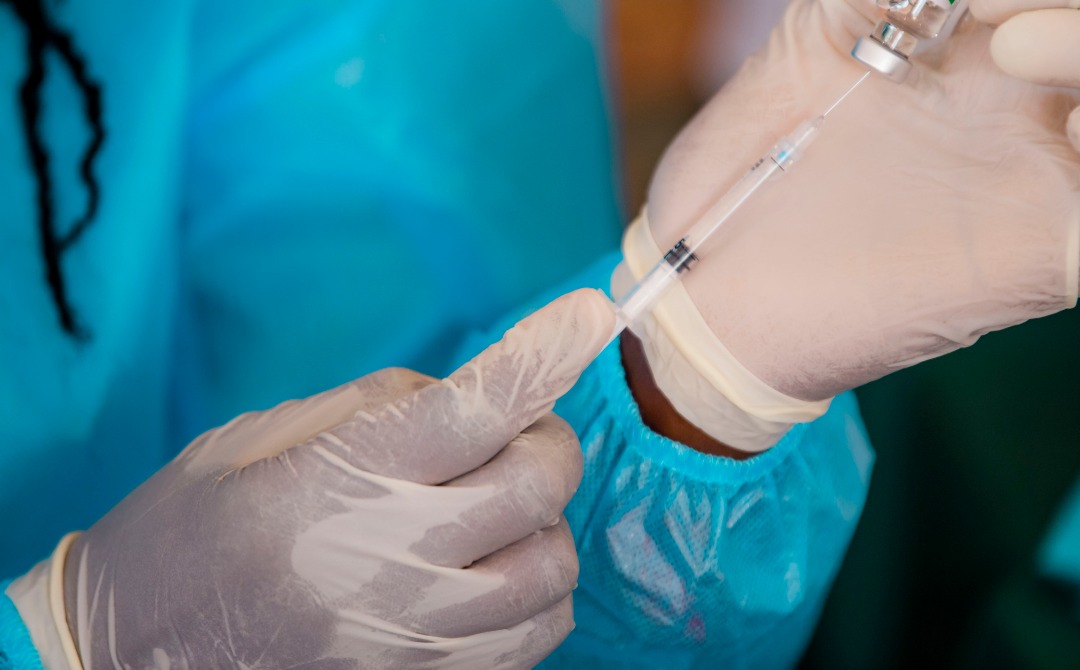 Rwanda Investigation Bureau (RIB) has arrested eight medics who are allegedly charged with crimes of mismanagement of COVID-19 vaccines and theft of equipment used in testing its virus.
The suspects arrested last week, on separate days, are from the health centres of Kinunu, Nyabirasi, and Biruyi in Rutsiro district and some from Referral hospitals in Nyanza and Gatagara.
RIB Spokesman, Dr. Thierry B. Murangira told local media that the case files for the eight suspects, including a Health center director and a storekeeper, have already been submitted to the prosecution and are to face the courts of justice.
The suspects, according to RIB could not explain the whereabouts of 30 bottles of COVID vaccine (AstraZeneca) and 45 bottles of the Moderna vaccine which could be used to vaccinate 975 people in total.
Murangira said that some of the suspects, who had been deployed to administer the above vaccine, were not able to follow the vaccination standard operation procedures especially measuring how many people each bottle was meant for, thus damaging some of the vaccines.
A single AstraZeneca bottle can vaccinate 10 persons and when opened its valid for six hours, while the Moderna vaccine can be used by 15 persons and remains usable in 12 hours.
The suspects are believed to have opened bottles on-site where there were a few persons to be vaccinated and dumped them after expiry hours.
"The suspects didn't follow the right procedures and this resulted into damaging vaccines which in itself is an offense damaging property of public interest," Murangira said.
Among the suspects, RIB also arrested an official in charge of pharmaceuticals in Biruyi health centre in Rutsiro district.
He was arrested alongside other three others who are believed to have sold four boxes of rapid test kits (each containing 25 pieces).
Another similar arrest of three suspects was done in Nyanza district where medical officials didn't deliver 1,750 test kits worth Rwf6,125,000 which was picked from the University Teaching Hospital in Butare (CHUB).
These offenses are penalized with at least five to seven years in jail and a fine from Rwf3million to Rwf5million.
RIB Spokesman used the opportunity to remind medical staff to be vigilant and mindful in managing public assets and asked the public to inform relevant authority of such incidences happening in the community healthcare service for action and justice to be taken.
Murangira also revealed that further investigation will be conducted in other healthcare facilities with a possibility that similar incidents could be happening.