A son was born to Rwandan refugees in Northern Uganda back in early 60s and they called him Twahirwa Ludovic(the name would later be famously shortened to -Dodo).
The big thing he grew up seeing was cattle and his family had plenty of cows and no wonder, cattle keeping was the skills he did not need to push to learn. They came naturally.
His village did not have cars, but Twahirwa evokes a man who had a truck in the neighborhood. Everyone knew he was extremely blessed, rich in the category of Salomon of the Bible or Mirenge, the ancestor of Rwandese tycoons.
In his family, none ever had got anything to call a wheel until 1969 when her aunt was involved in betting and won an award – bicycle.
"Everyone at home wanted to have the bicycle, but my aunt who loved me a lot decided it would go to me. I was nine years old then," Twahirwa recalls.
But very early, he joined the military in Uganda where he started a new chapter of life in 1981. Within six years, he had risen to the rank of Captain thanks to his incorruptible spirit in several battles that characterized the host country.
When the Rwanda Patriotic Front (RPF) Inkotanyi launched liberation struggle in October 1990, Twahirwa was among the first to join the frontline, ready to pay any cost it would require.
His contribution during the liberation of the country, how the Commander in Chief, currently President Paul Kagame gave him assignments and how he was happy to deliver to the Afande's expectations is another long chapter of his life and a story for another time.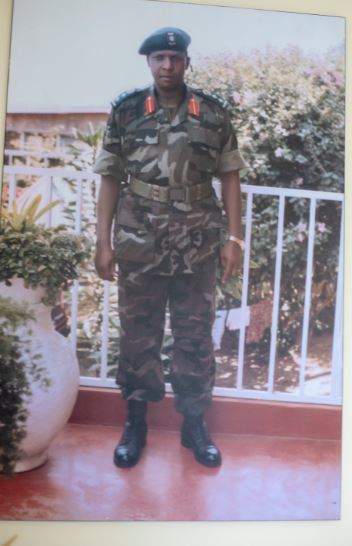 After the liberation struggle – July 1994, Twahirwa served another four years in Rwanda Defence Force (RDF) before retiring in December 1998 with the rank of Colonel.
Col.(Rtd) Dodo is currently, among others, the Executive Chairman Jali Investment Ltd, the founding member and the first Chairman of Rwanda Federation of Transport Cooperatives (RFTC).
Despite a humble beginning, he has greatly contributed to an organized Kigali city transport and connection of Kigali to rural communities across the country, a journey he started in 1999.
Rwf 80 Million Loan  
Upon retiring, Twahirwa Dodo started exploring potential opportunities and one morning of 1999, he walked to the Bank Commerciale du Rwanda (BCR), currently I&M Bank and with confidence, he told the Managing Director that he was looking for a loan.
"I had no single coin in my pocket, and worse, I did not have anything to call a guarantee yet I needed money, Rwf 80 million to buy a truck for business," he said.
"I even didn't have a bank account but I said I would open one. The manager told me it was still impossible to get a loan without a guarantee."
Amid the discussion, the loan manager was invited to the MD's office and he said a word that put a smile on the face of the retired Colonel Dodo.
"He said that there was a product where one could get a loan and the property they buy becomes bank collateral. They awarded me the loan," he said.
Col. Dodo bought the truck and put it in transport of goods but in that very year, something attracted his attention.
"I was taking my sister to board a bus to Kampala and when I saw the disorder in Nyabugogo Taxi Park, I felt angry," he said.
"Conductors would put a child aboard one bus and their mother in another one. They could put a commuter aboard a bus and their luggage in a different bus, but that's to say the least," he said.
To push for change, he walked to Kigali City Hall and offered to help end the disorder.
"I asked them who run Nyabugogo Tax Park and to my surprise they told me it's the city council itself. Then I told them I wanted to clean that house," he said.
"They said: surely Colonel, will you solve this issue that has failed us? And I said: leave it to me."
Betting on ATRACO
When Twahirwa Dodo met city officials, he was informed that there were many associations of transporters, but the prominent one was the Association des Transporteurs en Commun(ATRACO).
He zeroed on ATRACO, met its representatives who did not understand how a senior officer could seek to get involved into their hustle.
"I told them I needed to advise them, and we started from there," Dodo recalls.
When he joined, Atraco was an association with hundreds of minibuses 18 sitter.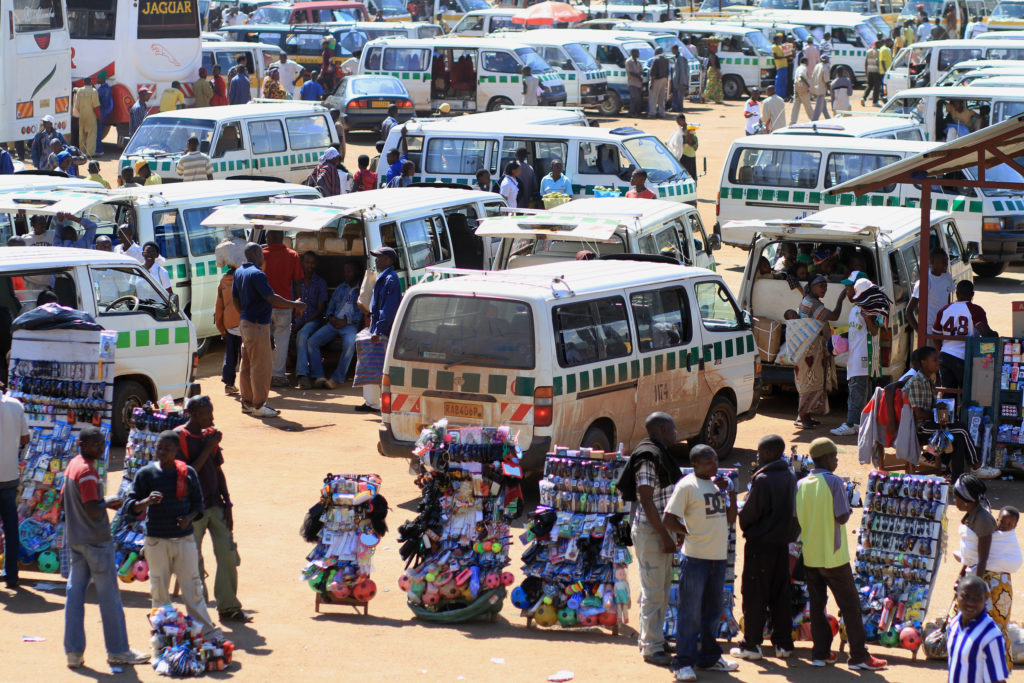 Every driver would wake up with an idea to ply Kimisagara Nyabugogo one day, and Nyabugogo Kimironko the following day.
"We started by mapping lines and dedicating specific vehicles to them. We established order and when we found it feasible in Kigali, we replicated the experience to upcountry tax parks," he said.
Apparently, in that period of time, Kayonza tax park, which belonged to Atraco among a few others, was the biggest tax park in terms of liquid money-an estimate Rwf 800 million.
It was the first taxi park upcountry to be organized and Col. Dodo was brought on the helm of Atraco's leadership by members who were eager to see changes.
Col. Dodo is happy that since the start, he got people who accepted to buy his philosophy and way of doing things.
"In several places, I would personally go, but I also had a good team," he said.
Col. Dodo would latter get a recommendation letter from Ministry of Local Government, allowing him to organize taxi parks.
With his team, they moved from Huye to Muhanga, then Rusizi, Rubavu, Musanze, Gicumbi, Nyagatare, Kayonza, Rwamagana and Ngoma.
They later on built the taxi parks one at a time to provide offices for transport agencies, shops, and hygiene and sanitation amenities on top of parking grounds.
"Realising that we were establishing the order, the local government backed us and our endeavor became even more successful," he said.
"To some extent, we were obliged to take the transport staff to retreat-Ingando. Thousands of them spent two months in training from government budget. We owe this order to the support of government," he said.
In 2011, Atraco was already too big to survive as an association, thus, members changed their associations into cooperatives, with a federation at the helm – Rwanda Federation of Transport Cooperatives (RFTC).
It started with 12 cooperatives from across the country, including three from Kigali.
RFTC was born with eagerness to overhaul transport in Rwanda to a greater extent compared with Atraco and this meant introducing more, bigger vehicles in the fleet.
Thus, in 2013, it bought buses 30 sitter and divided them among the cooperatives. Every cooperative has got now 15 buses 30 sitter.  Cooperatives are responsible of recovering the bank loan that was taken to buy the buses while RFTC only ensures compliance.
"Cooperatives have presidents, but the daily business is managed by executive committees including an accountant. Cooperatives pay their staffs through the federation. It's a format we chose to assure accountability," Dodo said adding however, that every cooperative's leadership has the right of signature.
The cooperatives have now grown to have a liquidity of Rwf 800 million each.
Transport in Kigali and the Birth of Jali Investments Ltd.
In 2013, Kigali city alone was home to nearly 2000 minibuses 18 sitter of ATRACO, and that's when RFTC won a tender among three companies(others being Kigali Bus Service and Royal Express) to operate a well-organized public transport in the capital city.
One of the requirements was to use buses, not the 30 sitter capacity, not the mini buses.
But RFTC only was using mini buses largely.
"It was a dilemma. As president of RFTC, I advised that we first buy 30 sitter buses," he said.
"We acquired 150 buses of 30 places, but we bought them as RFTC because the three cooperatives of Kigali could not manage this transport."
RFTC would later buy scores of buses of 60 places which ended the road for mini buses 18 sitter. The latter are only working in cooperatives from upcountry.
At this level, RFTC's wealth was growing tremendously and it became obvious that it could only be effectively managed if they transform into a company.
Kenyan experts worked on a study which provided Jali Investment Ltd.
The company was created to include Transport (Jali Transport), construction and management of Taxi Parks and other infrastructure (Jali Real Estate) and Jali Microfinance.
Among others, Jali Real Estate will have to manage a huge budget where, for example, construction of Taxi park goes up to Rwf 1 billion.
Muhanga Taxi Park makes an exception because it was finished at a cost of Rwf 2.7 billion while the upcoming Rubavu taxi park will be completed at a tune of Rwf 5 billion.
The Nyabugogo taxi Park which they are negotiating would however be the most expensive since its construction would cost up to Rwf 40 billion.
In Jali Microfinance, says Col. Dodo, one may borrow up to Rwf 30 million.
Jali Investment Shareholders
The Jali Investment Shareholders are first of all the 12 cooperatives of RFTC.
A share of one cooperative is Rwf 103 million, but a shareholder may decide to acquire more shares.
However, for an individual cooperative member, one share is Rwf 1250 which will increase to Rwf 10,000 after one year.
Third parties are allowed to buy shares at Rwf 10,000 unit price.
Meanwhile, the 3 cooperatives of RFTC in Kigali have been licensed under Jali Transport but outside Kigali, RFTC is still doing the work under its usual cooperatives.
Also belonging to Jali Transport is Rwanda Inter-Link Transport Company (Ritco) which they co-own with government. The remaining shares belong to government.
As transport in city of Kigali started taking shape, Col. Dodo started his own trans-border public transport company – Trinity which plies Uganda, Kenya and Tanzania.
"I wanted to have a number plate of Rwanda across borders," says Col. Dodo with now a fleet of 40 buses.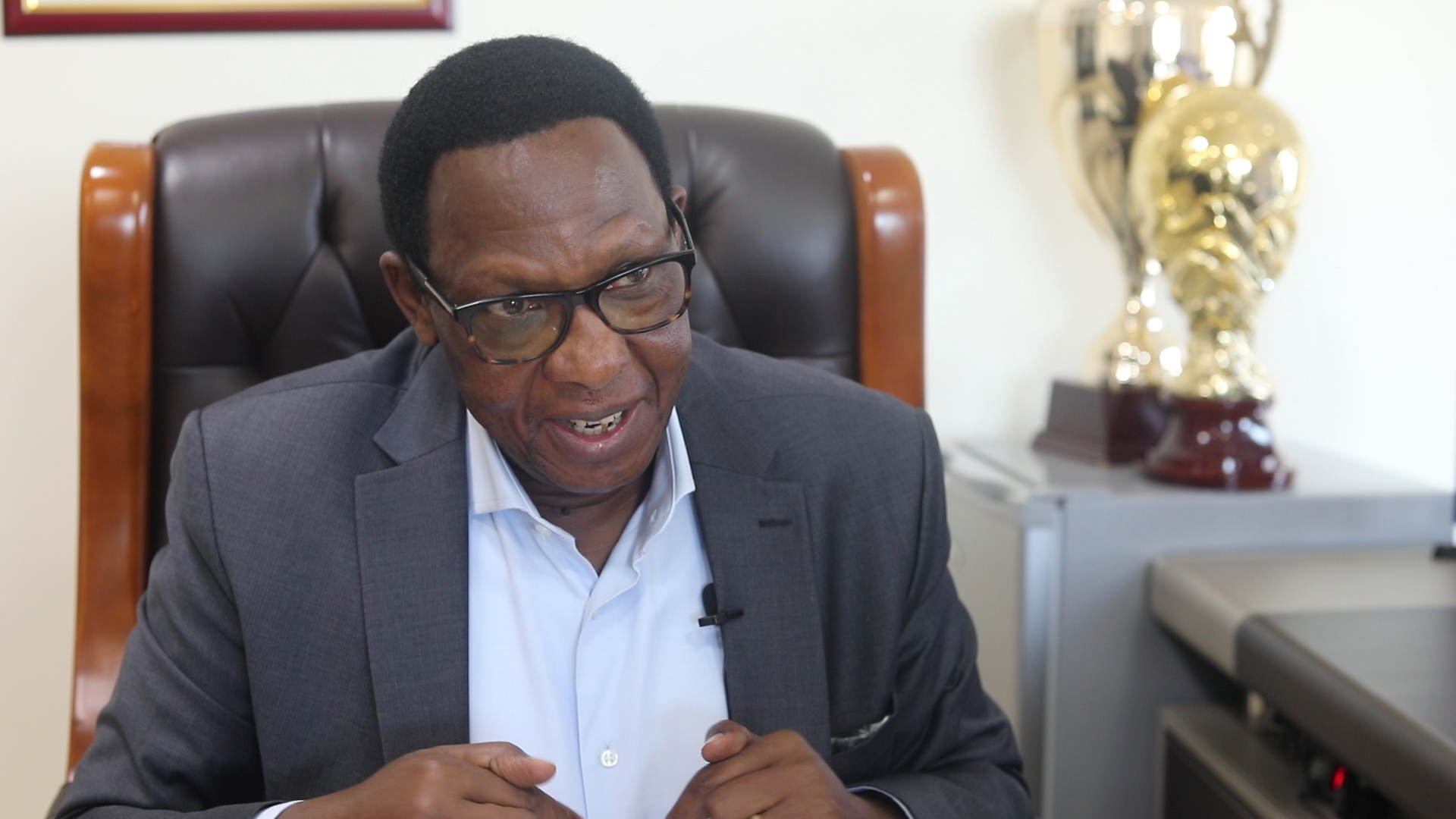 In life, Col. Dodo loves his roots, reason why he has maintained the tradition of livestock rearing.
His cattle in Eastern Province now includes a hundred cows.
The father of ten says. "When I want to relax I go see my cows. Cattle keeping is the last thing I would do."
Col. Dodo is also a pastor and he says: "after all the hustles of life, one needs to relax and draw strength in the Almighty God."