President Paul Kagame on Monday received a delegation from Bujumbura carrying a message from his Burundian counterpart, Maj. Gen Evariste Ndayishimiye, as the two countries continue work towards fully restoring bilateral relations.
"This afternoon at Urugwiro Village, President Kagame received a delegation led by Burundi's Minister in charge of EAC Affairs, Youth, Culture and Sports, Amb. Ezéchiel Nibigira with a message from President @GeneralNeva. Discussions focused on strengthening bilateral relations," the Presidency tweeted on Monday.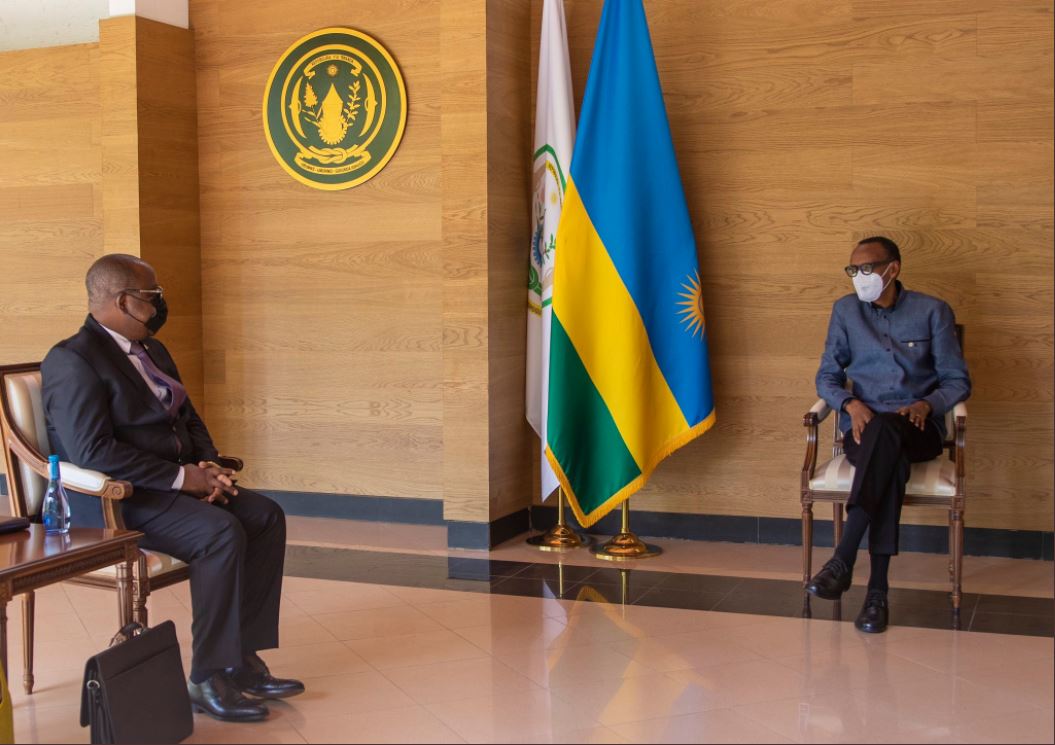 Since 2020, the two countries have been working together to mend relations which broke down in 2015, with officials and representatives of military and intelligence meeting throughout last year to do discuss issues between the two neighbours with the view of restoring ties.
In October and September last year, the Governors of Rwanda's Eastern and Western Provinces and their counterparts from Kirundo and Muyinga Provinces on the Burundian side, held bilateral talks aimed at restoring cordial co-existence between the provinces on either side of the border.
On October 19, 2021, Burundi handed over to Rwanda 11 members of the terror outfit Force Nationale de Libération (FLN). In July the same year, Rwanda had also extradited 19 combatants of Red Tabara, an armed group fighting the Burundian government since 2015.
Relations between Rwanda and Burundi deteriorated in 2015 after Bujumbura accused Kigali of supporting groups fighting the Burundian government, leading to the expulsion of Rwanda's top diplomat, Desire Nyaruhirira. Rwanda vehemently rejected the accusations. Kigali also accused Bujumbura of supporting groups keen on destabilizing Rwanda's security.
However, over the past two years, both President Kagame and President Ndayishimiye have expressed their desire to progressively mend ties. Last year on July 1, Rwanda's Prime Minister Edouard Ngirente, travelled to Bujumbura, for the country's 59th Independence Day celebrations, signaling the thawing ties between the two neighbours.
In September last year, Rwanda's Minister for Foreign Affairs and International Cooperation, Dr Vincent Biruta, met with his Burundian counterpart Amb Albert Shingiro on the sidelines of the 76th United Nations General Assembly in New York, United States to cement further the efforts by the two countries.
The two high-ranking officials discussed matters of bilateral interests between the two countries as they look to normalize relations.