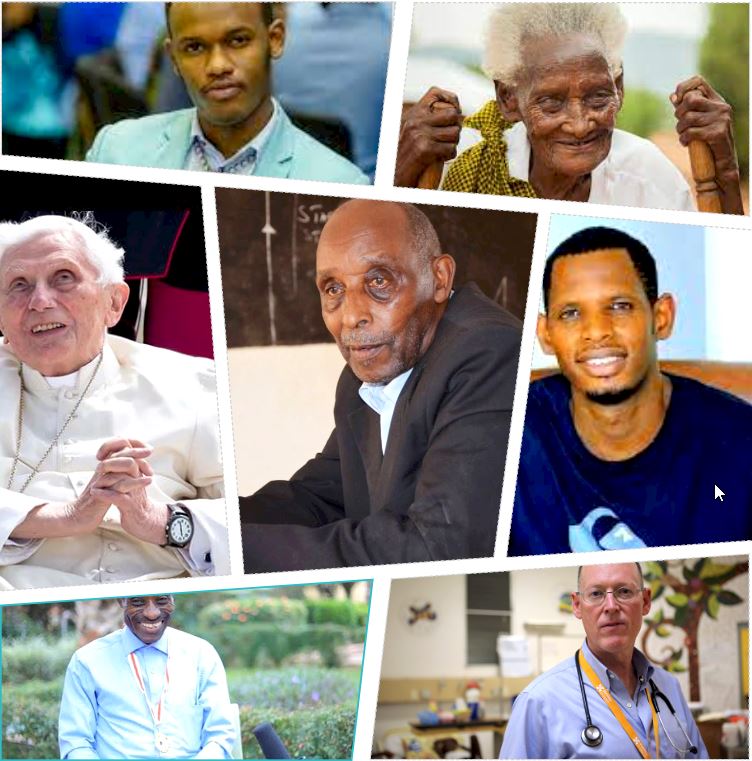 As most people were still getting ready for life after COVID-19, everyone imagined what the world might actually be, once free movement would be fully restored.
To many, especially the youth, easing back into life after lockdown meant returning to routine; spending time with friends, shopping, attending live concerts of their favorite artistes, among other activities.
Like in the previous years, little did they know that death was planning to rob Rwanda and the entire world the best in 2022.
When music lovers heard R&B, Afrobeat singer and songwriter Yvan Buravan (real name Ivan Burabyo) was to be airlifted to India for treatment, there was much hope that he would recuperate and return back to entertain them.
However, the whole Rwandan community, both home and the diaspora woke up   to the sad news about the singer's death on August 17, 2022.
The demise of a young Star Buravan at the age of 27, having succumbed to pancreatic cancer left many friends and relatives dumbfounded.
Henry Wadsworth Longfellow,an American poet wrote, 'dead he is not, but departed, for the artist never dies.  Buravan's voice still echoes in the hearts of his music fans.  He was an inspiration to most music lovers, especially the youth.
Since time immemorial, death is a challenge and uncertain. While grief was still fresh in people's minds, another liked voice by many Rwandans disappeared.
Famous video jockey Thomas Nkusi (Popularly known as Younger) was announced dead in the same month of August 2022.
Younger, best known for translating movies died at the age of 40 in South Africa, after eight months battling liver complications.
To lovers of translated movies and the entire Rwandan community, Younger remains another voice of this new generation gone. Many will miss his special comedic and entertaining skills, but he left behind a strong and distinctive movie brand.
Death is everyone's great common destiny, whether one is known for inspiration, humor and humility. Such was to Ferdinand Rutikanga, a Rwandan legend for his history in boxing, who died in July 2022, at 66.
He suffered from a number of diseases including high blood pressure, kidney disease and Leukemia.
Millions of Rwandans will always remember him in the media for presenting matters in a humorous stylish way, entertaining as well.
Most people talk about him in their once-in-a-lifetime stories, reflecting on the fun he had always created in public.
Though departed, the name Rutikanga will never be forgotten
Literature nurtures knowledge in a reader's mind and strengthens the opinion and voice of a writer. August 10,2022 saw the passing of Father Bernardin Muzungu, a renowned poet and historian.
Father Muzungu who belonged to the congregation of Dominicans succumbed to illness at age 90 at Kigali University Teaching Hospital (CHUK)
Having written nearly 100 books, he will never be forgotten because he wrote something worth reading by the living.
'Seeing further requires standing on the shoulder of a giant' (Isaac Newton). Rwanda was privileged to have a partner and a friend Dr. Paul Farmer who had a vast experience in promoting public health.
Building on his previous experience in Haiti and elsewhere, Dr. Farmer played a big role in establishing high-quality medical care.
However, this was short-lived as Rwandans got shocked by the sudden death of Dr. Paul Farmer which occurred February 21, 2022, at the age of 62.
Indeed, the good journey he had embarked on will keep him remembered by the Rwandans he served generously, as "Muganga wacu" or "Muganga mwiza" our doctor, or the good doctor.
There is a saying that a teacher is known to be an extraordinary person who educates the next generation of great leaders and influencers.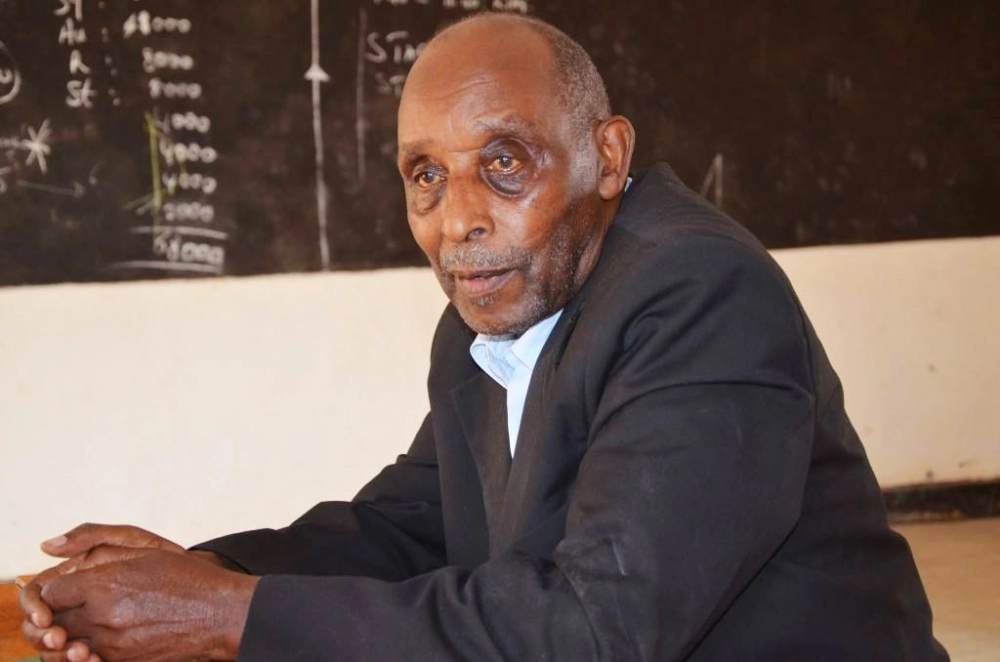 Augustin Nyabutsitsi is a typical example of this teacher who is well known for having taught President Paul Kagame in primary school.
The man who educated Rwanda's current President died at 79, on November 08, 2022 at King Faisal Hospital in Kigali, due to illness.
When people remember someone as a good teacher, it becomes a great honor. A teacher also opens people's minds and touches their hearts.  The hearts this great teacher opened will always be grateful and keep his name memorable.
As the world looks forward to ending AIDS by 2030, a lot has been done by researchers since the outbreak of this scourge in the 80s.
Credit and tribute go to co-discover of the Human immunodeficiency virus (HIV), 2008 Nobel Prize winner and French virologist, Dr. Luc Montagnier who died in February 2022, at the age of 89.
Saving lives is an honor, though departed, the doctor's honor is still on.
The year 2022 will also be memorable as it saw the passing of the long-reigning monarch in the British royal family. Her Majesty Queen Elizabeth died at the age of 96, after her 70th year on the throne.
Rwanda and the entire Commonwealth of Nations will always recall her legacy to uphold modern Commonwealth.
The year 2022 has also gone with once a shining star, though a star never gets lost in darkness.
Edson Arantes do Nasciment, popularly known as Pele, a legendary Brazilian soccer star player and best-known athlete in modern history, was announced dead at Sao Paulo's Albert Einstein hospital, on Thursday, December 29 at the age of 82.
The Brazilian all-time leading men's scorer, with 77 goals in 92 games, attracted more fans worldwide, leaving a remarkable legacy, especially in the world football cup.
A unique football talent Pele exposed to the world leaves a memory no one can steal.
Indeed, 'Good people must die, but death cannot kill their names', one writer put it. The name Rachel Nyiramandwa has been known throughout Rwanda and the entire globe to belong to one of the oldest people in the world.
She was also known to be a good friend to President Paul Kagame and the two always shared light-hearted moments on several accessions the Head of State visited her home district of Nyamagabe.
Nyiramandwa, a survivor of the 1994 Genocide against Tutsi was announced dead December 30,2022 at 110 years of age.
Encounters between the President and Niramandwa drew a lot of media attention, her name became well-known.
 Many people also enjoyed watching every recorded moment she had with the president. Such unforgettable moments give many the memories that will last forever.
And, as the world was preparing to embrace 2023, expecting everyone to watch the fireworks display from their hometown, alas! Death said he still had some businesses with 2022 and took the best.
The world of Roman Catholics received with sorrow the passing of Pope Emeritus Benedict XVI who died on December 31 at Monestero Mater Ecclesiae, Vatican at age 95.
Benedict XVI, born Joseph Ratzinger, died as Emeritus Pope Benedict XVI, because he was the first pontiff, since Gregory XII, 600 years ago, in 1415, to abdicate the papacy. There were other papal renunciations, or abdications, between the 10th and 15th Centuries, but they are contested.