Reigning champions APR FC piped SC Kiyovu 3-2 on Saturday at Muhanga stadium in match day 17 to sit on top of the table for the first time since the 2022-2023 league started.
Niyigena Clement's Goal in additional time secured the military side a deserved victory after 90 minutes of 2-2 draw.
Kiyovu Sports Iradukunda Jean Bertrand earned early opening goal on the 2nd minute after APR FC defense's negligence.  Bizimana Yannick scored the equalizer on 28th of the game.
The sharp shot on 35th minute which went straight past goalie of Nzeyurwanda Djihad from APR FC's Niyibizi Ramathan set both teams to the break time with the lead of APR by 2 goals 1.
Kiyovu Sports started well the second half as they were looking for another goal to equalize but APR FC continuoued their plan of closing gaps especially in defense.
On 51st minute of the game Kiyovu Sports Nshimirimana Ismael escaped the APR FC's defense and scored the second goal for his side but APR's Niyigena Clement scored the late goal in additional time to give the black and white all points of the game.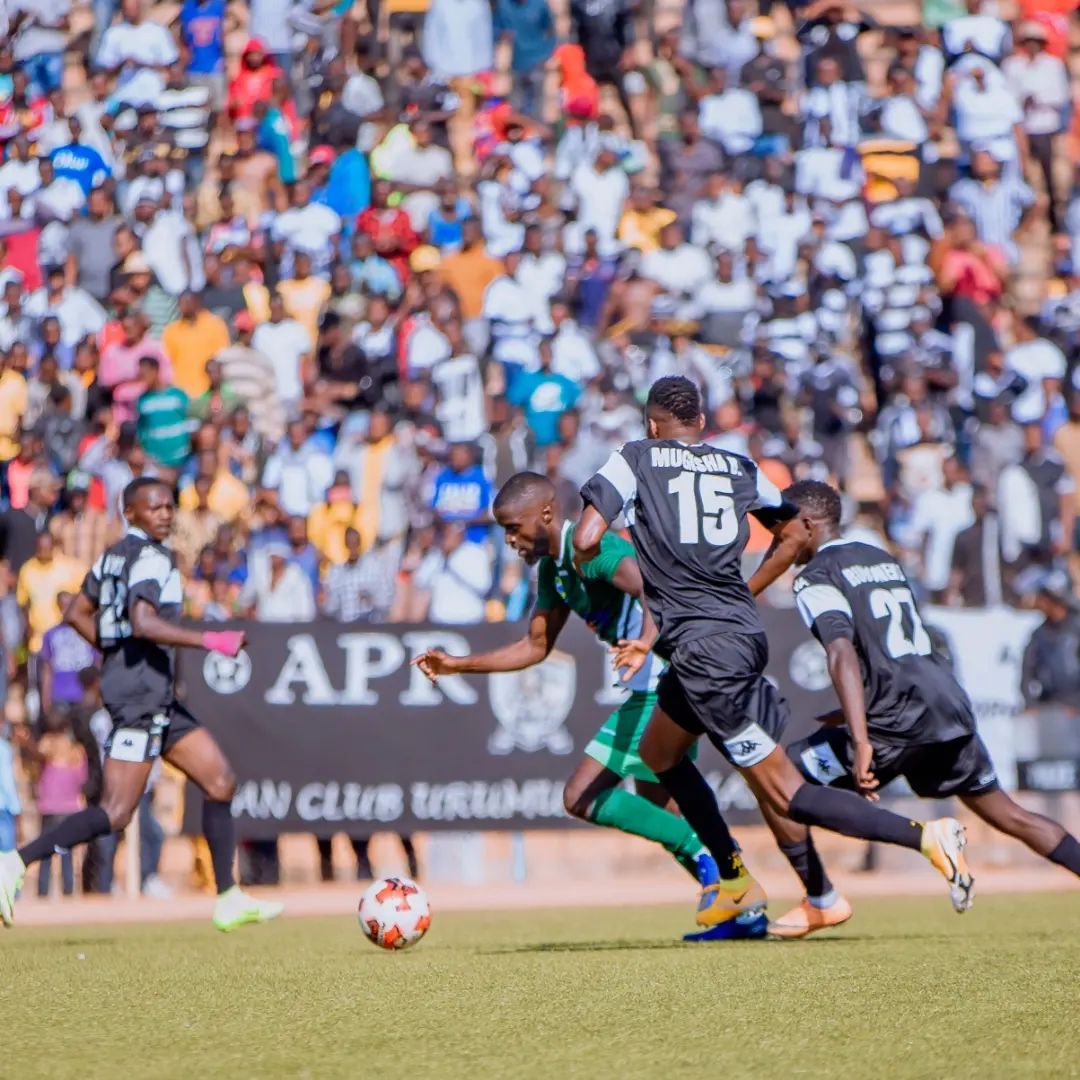 APR comes on top after collecting 34 points on day 17, two points ahead of arch rivals Rayon Sports who are fourth with 32 and three points ahead of Kiyovu sports who now sits on fifth with 31.
Elsewhere on the same day, Rayon Sports stumbled as they were held to a 1-1 draw against Mukura VS at Huye international stadium which made them lose their chance to lead the league standings.
Forward Musa Camara scored the opening goal for the blues on 10th minute of the first half before Mukura VS' new signing from Nyanza FC Nsabimana Emmanuel netted the equalizer on the 61st minute.
As Kigali who was leading the table was not lucky at all; they lost to Rwamagana city 1-0 at Ngoma stadium .
Other games
 -Musanze FC 0-1 Rutsiro FC
-Sunrise FC 0-3 Gasogi Utd
-Mukura VS 1-1 Rayon Sports
-Rwamagana City 1-0 AS Kigali