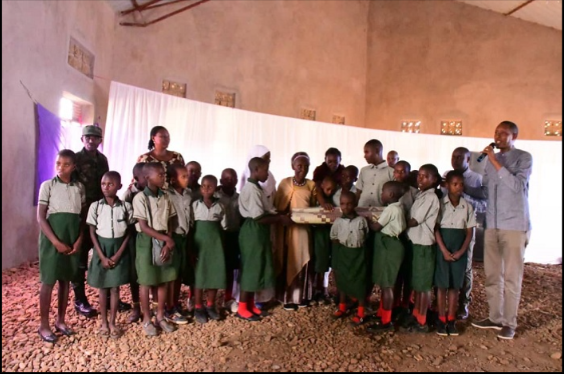 Regardless of age and status, greatest heroes are those who show kindness, humility and valor in everything they do.
Pupils from GS Rwimiyaga have become another example of them, by constructing a house worth Rwf3milion for a vulnerable 68 year old woman.
The pupils officially handed over the new house to the granny, Mukagasana Valerie who lives in Rwinyange village, Rwimiyaga cell, Rwimiyaga sector in Nyagatare District−Eastern Province towards the weekend.
To recognize these pupils' efforts and valor, the event was attended by Rwanda Defense Force (RDF) representatives,  School leaders, and district officials on November 26.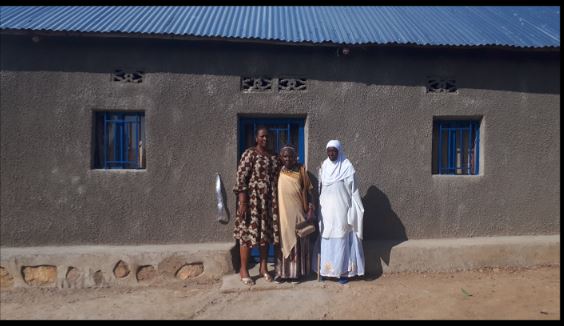 The idea started with one Faustin Ukunzwenayezu, a primary five student, after he saw the old woman living miserably in a dilapidated house. At school, the 12-year-old shared the idea of constructing the house, to his classmates who also accepted and started soliciting for money.
"She is our neighbor; she was living a miserable life. I told my colleagues about building a house for her. But we visited her first and then shared this idea to our teacher who bought and shared it with school leadership-we started fundraising from our parents," Ukunzwenayezu said.
"We agreed to have the house built. We asked for some money from our parents and any amount counted. We started making bricks."
"They often visited me in miserable shelter and then took a bold decision to give me a decent house.  May God bless these little children," Mukagasana said.
"This is the act of heroism. They are starting to embrace and step in the shoes of our heroes. But it also comes from having good teachers," Juliet Murekatete, Nyagatare District Vice Mayor for Social Affairs said.
The pupils also furnished the house with sitting room sofa and provided solar power equipment to light the house.