BK Group PlC, Rwanda's largest financial institution has launched the philanthropist organization dubbed "BK Foundation" that will improve people's living standards and well-being.
Launched on January 26 in Kigali, BK Foundation will intervene in three priority areas; Education, Innovation and Environmental Conservation initiatives, part of the country's vision 2050.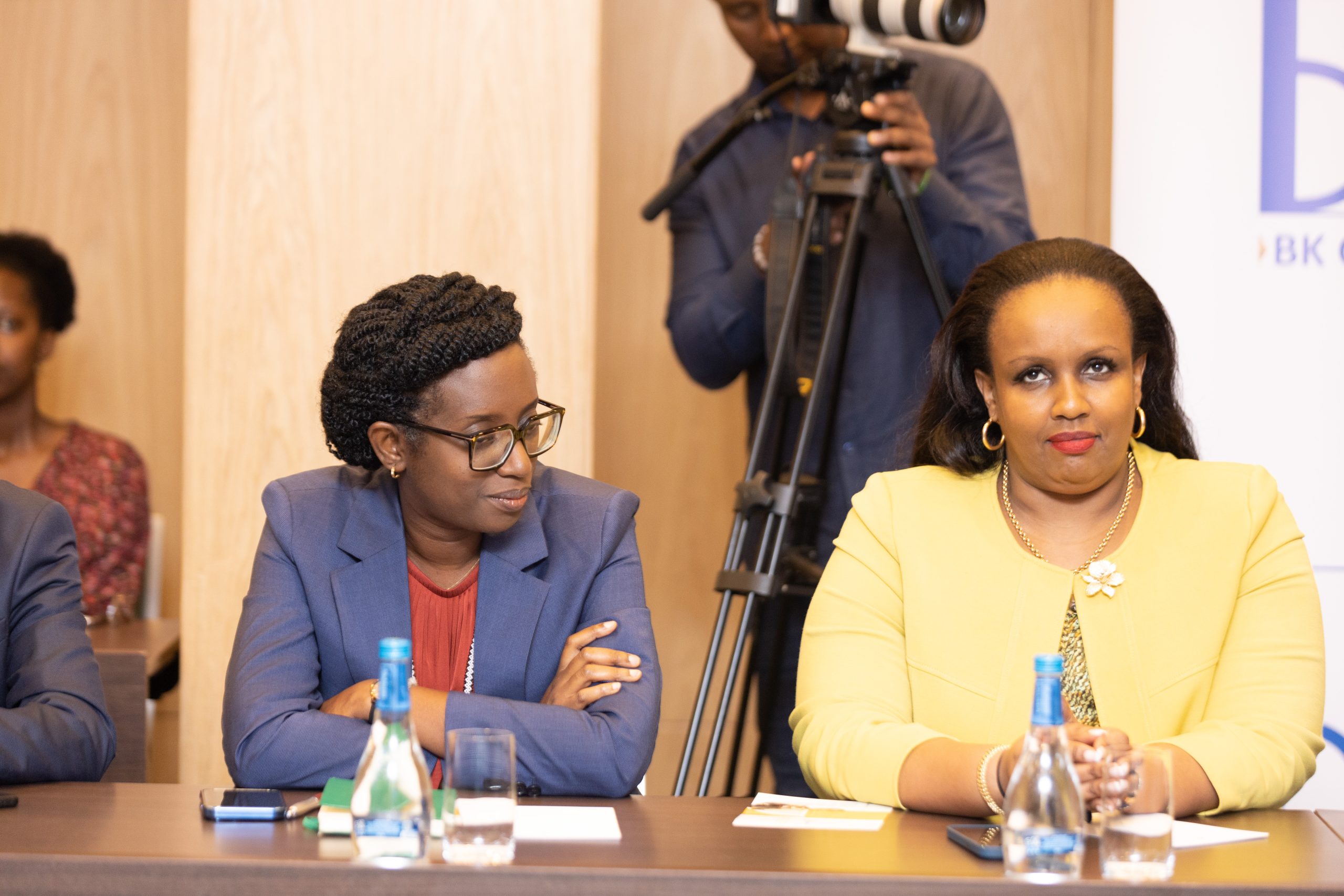 In education, the foundation targets to address needs in the Early Childhood Development Centers (ECD) that is expected to improve early childhood education by giving children from poor families a "chance".
Moreover, BK Foundation will Invest in financial literacy by training high school students on personal finance management, budgeting, and investing.
According to BK, these skills will lay a foundation for students who are required to build strong entrepreneurship skills, improve people's standard of living, and reduce income inequality in the country.
"We aim at giving back to the community by impacting lives in the country. This philanthropic organization will be sustainable, and we are planning to have our staff reach communities to ensure good delivery," Beata Habyarimana, CEO of BK Group said at the launch.
BK Foundation is also part of the country's vision 2050 that takes into account the aspiration of citizens to leave generations into a better world, with reduced climate change disasters.
To fulfill the Vision 2050 aspirations, Rwanda's institutions and governance will need to adapt to the changing environment, remain modern, innovative, accountable to citizens, and consider rule of law.
According to Marc Holtzman, Chairman of Board of Directors of BK Group, the foundation will get funds from the group's subsidiaries including Bank of Kigali, BK Capital, BK TechHouse and BK General Insurance, with each contributing 1% of its total net profit.
In other areas, the foundation will support market-driven technical and vocational skills by training programs to bridge the skills gap before entering the labour market.
Holtzman pointed out that the ability to grasp science and technology will guarantee that young Rwandans have the abilities needed for the shifting nature of employment in the digital and interconnected world of today.