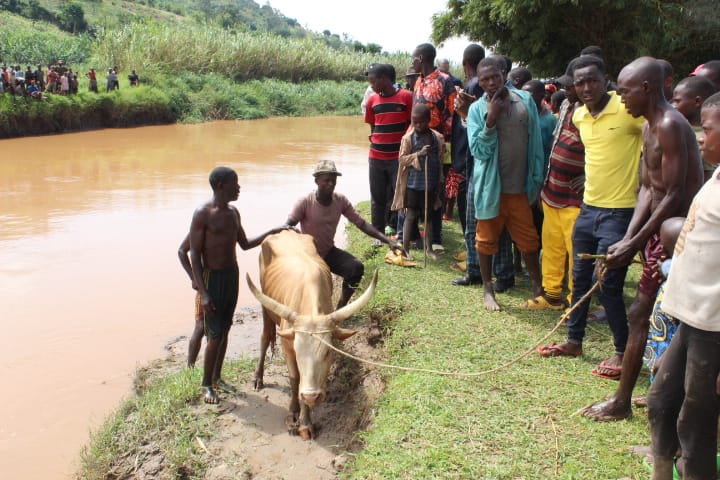 In a symbol of justice, Burundian officials from commune Ntega have returned a stolen cow to their rightful Rwandan owner from Gisagara district, Southern Province.
It has been a year since this cow was stolen from this farmer. On January 11, through Akanyaru river, it was handed over to him, an event that was witnessed by his neighbors and grass roots leaders.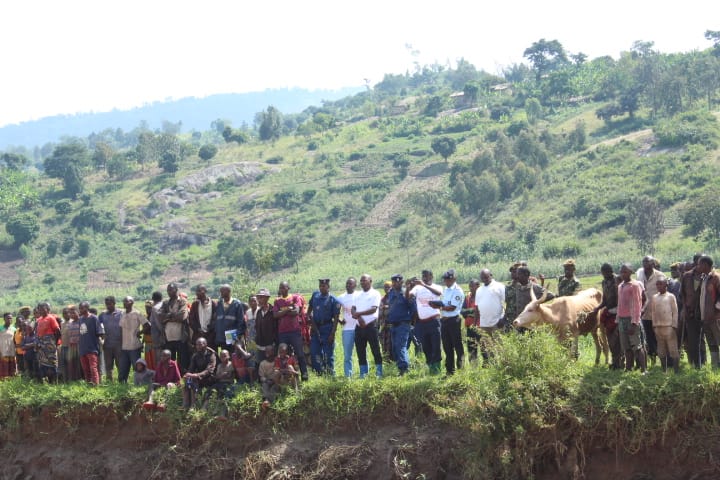 "It was returned after several meetings with Burundian officials and their Rwandan counterparts. Initially, the proposal was to transport it across the land border, but this was found costly; Burundian divers helped out to take it across, via this river which separates our sister countries," the Mayor of Gisagara district, Jérôme Rutaburingoga,  said.
According to Ntegamo Municipal Councilor Pierre Claver Mbanzabugabo who spoke from the opposite river bank surrounded by his people, the suspects in this theft were brought to book.
"They were arrested after crossing into our country with it, but in the process of investigation, the suspect sold it. We managed to know the buyer and we returned him the money to have the cow back. The trial in this case is still undeway," Mbazabugabo explained.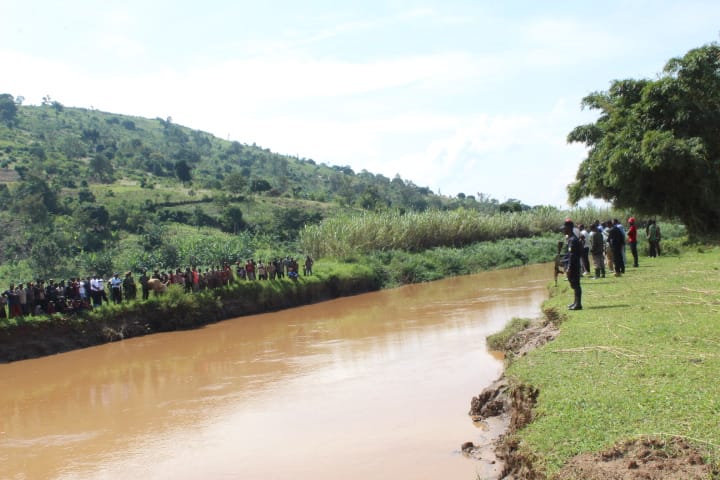 Tharcisse Nzasengimana, the cow owner praised Rwanda and  Burundi cooperation which allowed the cow to be recovered.
"When the theft happened, we inform our leaders who in return, engaged their Burundian counterparts. Long life p Rwanda-Burundi relaionship," said Nzasengimana.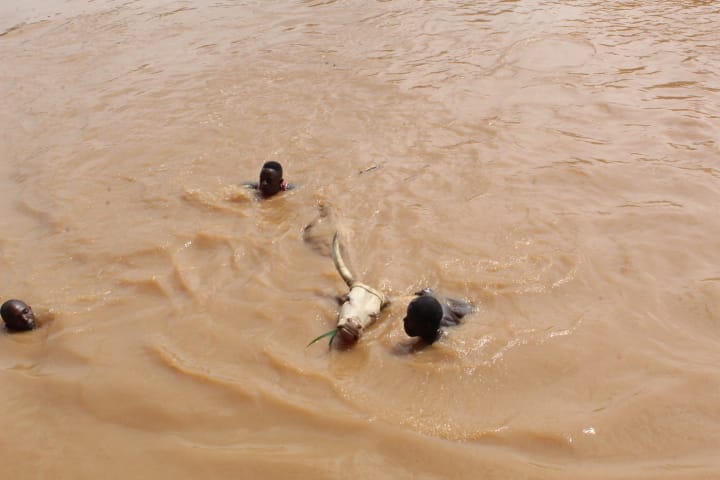 According to Rutaburingoga, another cow was reported stolen by unidentified people who took it across, and it has not been returned.
For several years now, Rwanda and Burundi cooperate to exchange criminals and/or to return stolen assets whenever found.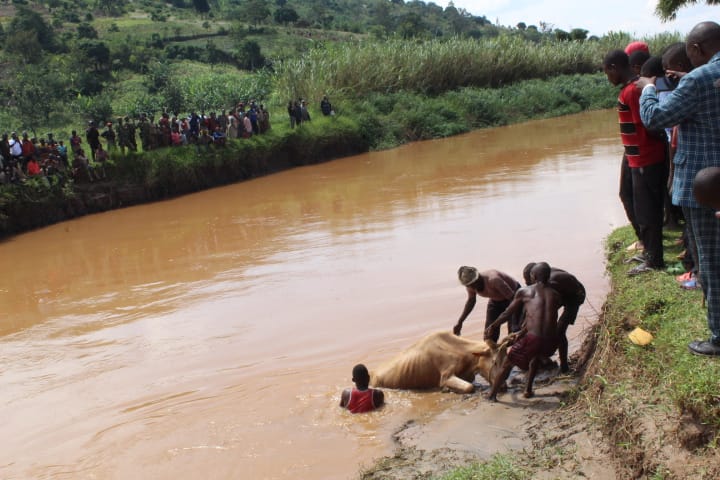 It is a gesture that Rwanda has been reciprocating even with other countries from the region and beyond. Yesterday, suspects who are alleged to have stolen more than 30 cows in Uganda were arrested in Rwanda's Eastern Province with all the cows alive.