President Paul Kagame has questioned the role of the international community in the conflict in eastern Democratic Republic of Congo (DRC), yet Rwanda continues to carry the blame for the situation which has persisted for nearly three decades.
The Head of State, who was speaking at  the annual Diplomatic Corps Dinner attended by over 250 diplomats accredited to the country, said that whether Rwanda is involved in eastern DRC or not, failing to address the root causes of the conflict and looking to blame one side out of the many concerned parties can only be counterproductive.
President Kagame said that the current situation, which has led to the deterioration of relations between Rwanda and DRC is nothing new because it was there in 2012 and before that, yet it continues to recur like a vicious cycle, mainly because the international community has failed to address it as it should be.
Briefing diplomatic corps at the backdrop of the East Africa Community Heads of State Summit which convened in Bujumbura, Burundi, last weekend to find solutions to the escalating conflict, President Kagame said that there are many factors at play in the conflict and Rwanda cannot carry the blame for the failures of others.
The Head of State said that many times he is asked about the situation in DRC and he keeps repeating the same answers hoping that people will understand but it appears the same people remain hellbent on blaming Rwanda while ignoring other causes, players and countries involved.
"I don't know whether it is because of the world order we find ourselves in today, whether it has always been like this or it will always be like this but in politics and in diplomacy, there tends to lack or rather people don't tend to commit to the truth, to facts or evidence,"
"It is only everything in between the avoidance of the truth, facts or evidence.  What does that mean? The truth tends to be a matter of perception or is subjective, and that's how you go along," the Head of State said, questioning why the DRC government, for example, is not held accountable for its own failures.
He said that sometimes things defy logic or reason especially when it comes to those who shape the world order and others have to follow.
"The problems between us, Rwanda, and Congo and happenings in Eastern Congo, even if it involves other people, we are now into it more than 20 years, between 20 and 25 years, and things of this kind [current situation] keep happening in cycles,"
"Every five years, you have something similar to this happening. The current situation we have was there 10 years ago, in 2012. We have had the UN Peacekeeping Mission in Congo, around that, for over 20 years. So, my question is, why would you have tens of thousands of peacekeepers in a place for over 20 years, costing tens of billions of dollars and it [conflict] keeps going on?" President Kagame pondered.
He wondered whether it is politics, diplomacy or business at play but one has to take stock and find out what the mission has done to address some of the issues in DRC, for the benefit of the country and its neighbours who are also affected.
President Kagame however said that he cannot blame everything happening in DRC on outsiders, whether it is the international community or Rwanda because they can only do so much. He said that there are issues the international community can fix but there are others which the DRC and its people must address.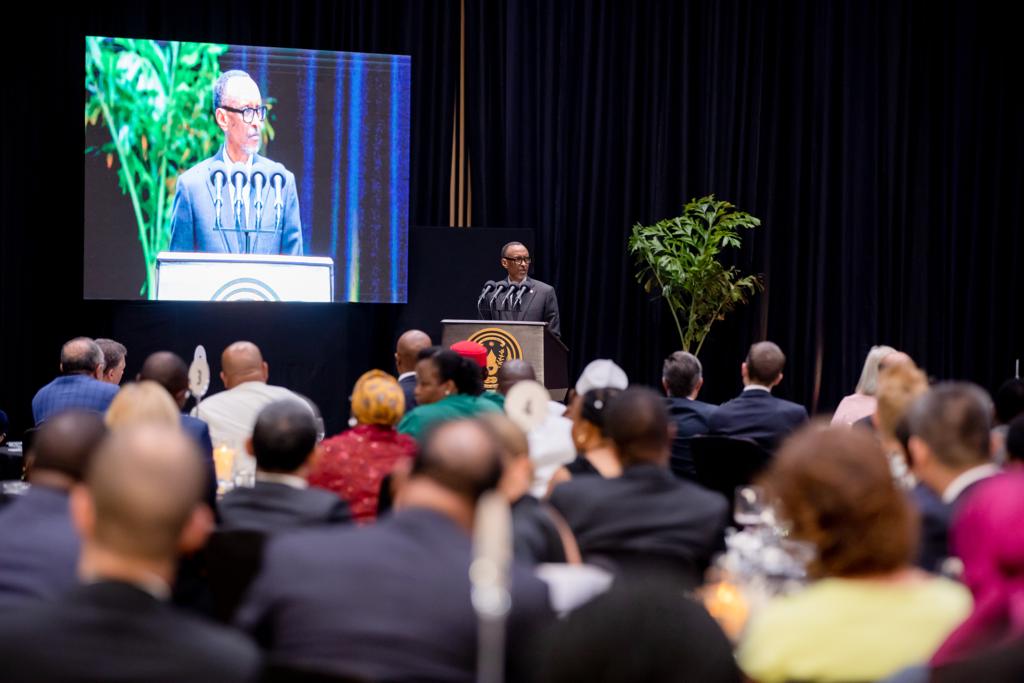 "You cannot govern my country; you cannot govern Congo, you cannot govern any other country on their behalf or on our behalf. It would be a big mistake. I wouldn't blame anybody for what is my problem that I need to fix. That is for us a guiding principle. That is what we believe in."
He pointed out that while there are things that can be fixed with the help of others but internally each country has to tackle its own challenges but when it comes to DRC, the easiest way is to blame others but not Kinshasa, to the extent that some people feel sympathetic and put all the blame on Rwanda.
"This is why I am saying that in the world order we have today in diplomacy and politics, the facts, the reasoning, the logic, the evidence doesn't matter. It is dead," President Kagame said, warning that even those accusing Rwanda while protecting their own interests are 'dead wrong'.
"By continuing to do that, you encourage somebody to be unreasonable and not actually fix the problem they were supposed to fix," President Kagame said, pointing out that by encouraging Kinshasa to go on with scapegoating Rwanda in its own problems is telling them not to do anything to resolve the situation.
President Kagame said that in a bid to protect their own interests, some countries have chosen to shift blame to Rwanda and at the same time fail to hold President Felix Antoine Tshisekedi accountable, despite his government dishonoring dozens of agreements he signed, including the most recent in Bujumbura.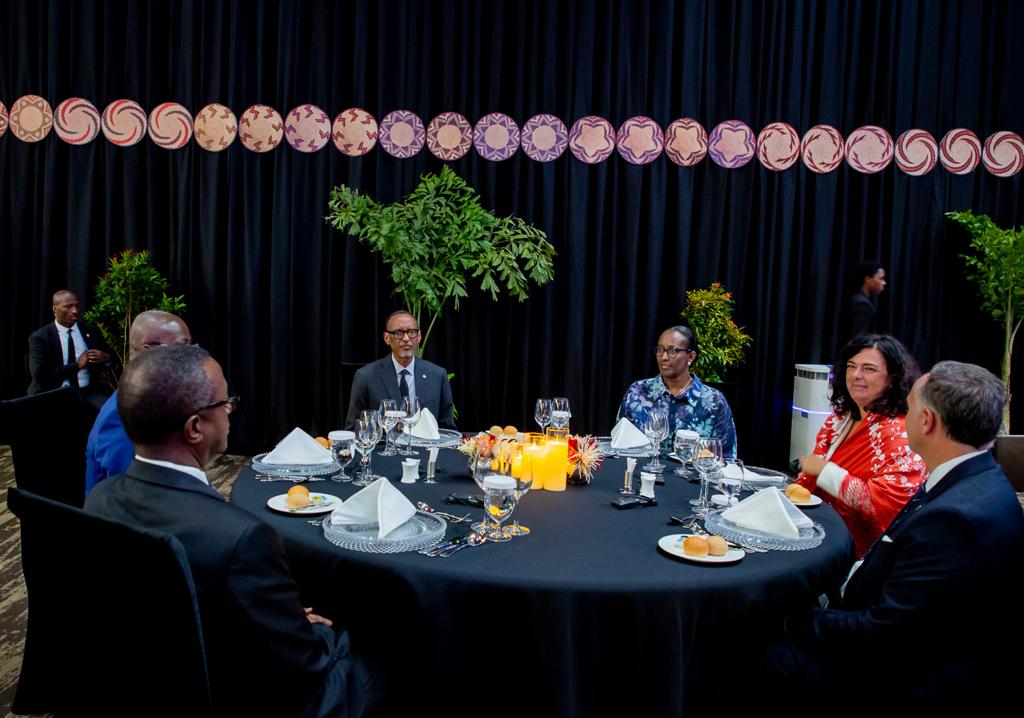 "He [the leader] was there. We discussed things, it was in the open. He participated, we brought a communique giving people a sense of what we discussed and they were following. The communique was read but the next day, the opposite communique is read in Kinshasa,"
"Now, can you tell me that so many of us and others far away are so deaf and blind to these facts? So, how do we expect it to address such a problem?" President Kagame said, warning that putting the blame on Rwanda entirely is disregarding the actual issues on the ground.
The Head of State gave the diplomats a background of the situation in DRC and how Rwanda got involved, going back nearly 30 years ago when genocidaires and Interahamwe militia entered DRC after carrying out massacres in Rwanda, before going on to form armed groups, including FDLR, which until now seek to destabilize Rwanda.
He pointed out that whenever Rwanda raises the issue of FDLR, it is not given similar weight while others try to sanitise the militia group which continues to propagate the genocide ideology, even inside DRC. President Kagame warned that Rwanda will not continue to bear the brunt of Kinshasa's failures.
He pointed out that the FDLR has existed in DRC for years and nothing has been done to address the issue, despite the terror organisation attacking Rwanda on several occasions, including an attack in October 2019 that claimed scores in Kinigi.
President Kagame said though Rwanda is not looking for help to fix the issue, one has to wonder why the threats Rwanda faces are not of concern to anybody and why the issue can't be fixed from the source.
"Why don't we fix that problem from the source? Why are people ambiguous? It's like when the issue of FDLR comes up, when I am being asked these questions, and I raise the issue of FLDR, they want to escape?"
"There is a story behind that, maybe, that some of us don't understand. Does anyone in this world want to keep this FDLR story going on forever? Maybe there are people who want to keep it going forever,"
"Maybe there are people who don't even care. It's their right. I have no problem with those, but boy, you are joking if you think that some of us, Rwandans, who know the story about them, will ever agree with you. Anyone thinking like that is just absolutely mistaken,"
"It's about our existence and nobody in this world is the one responsible for us. We are responsible for ourselves,"
"It's about us, it's about our lives, it's about our story, it is about our history, it is about our identity, it's about existence and nobody in this world is responsible for us. No. we are responsible for ourselves. There is no question about it,"
President Kagame said he can only do so much but within his means but he will do everything that can be done to make sure that the story of FDLR and genocide doesn't visit Rwanda again.