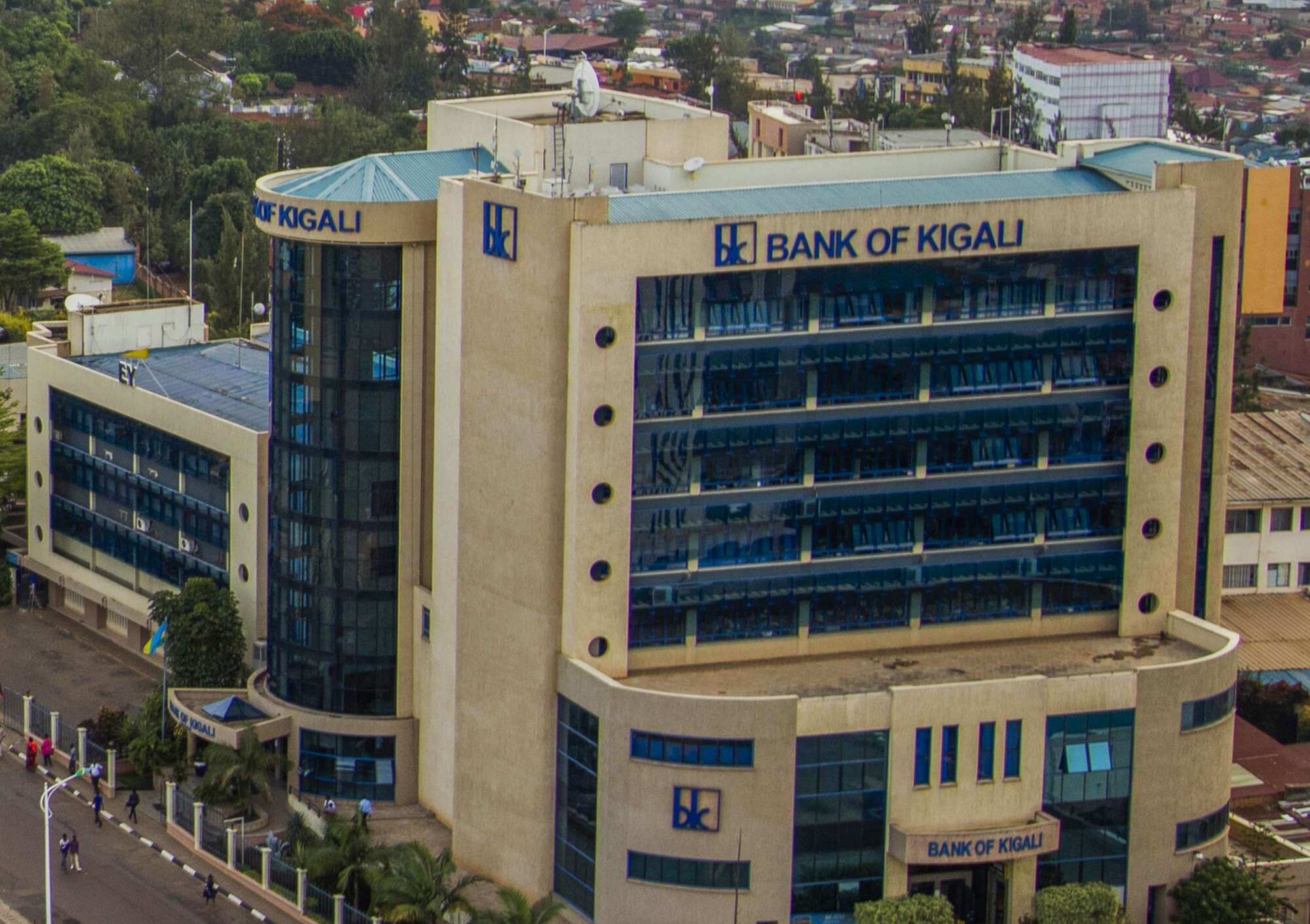 The Bank of Kigali has reported a net income of Rwf59.7billion in the financial year 2022 with a double digit increase across its financial books retaining a high compound annual growth rate in the banking sector.
The results were announced at a virtual press conference on March 31, 2023 where BK Group Plc unveiled its 2022 Full Year Financial Results.
BK Group CEO, Beata U. Habyarimana said that the last financial year was characterized by a resilient growth despite turbulence in global markets.
For BK Group, Habyarimana said that they are happy to announce that the financial year 2022 achieved outstanding results and strong performance across all its subsidiaries.
"Thanks to the post COVID-19 recovery measures, BK Group has focused on asset quality and profitability. We are glad to report a net income for the year 2022 of Rwf59.7billion," Habyarimana said.
BK Group Plc recorded a double digit increase of 15.1% growth year-on-year (y-oy) with return on average assets and equity reaching 3.5% and 19.8% respectively for the period ended December 31st, 2022.
Similar double digit increase was recorded in total assets which increased by 16.6% while net loans and advances increased by 14.6%.
On the other side, client balances and deposits increased by 10.3% while shareholders' equity increased by 11.8%.
With this growth the Board of Directors recommended a final and full dividend of Rwf32.5 for each ordinary share, on the issued and paid-up share capital of the company at the Annual General Meeting (AGM).
This represents a 50% pay-out ratio of the Group's Net Income for the year ended December 31st, 2022. The dividend will be payable on or around July 1st, 2023 to the members of the company on the share register at the close of business on Thursday June 22nd, 2023.
Subsidiaries Performance
Bank of Kigali Plc served 457,763 retail customers and 22,558 Corporate clients and expanded the Agency Banking Network 3,735 agents and processed over 6.9 million transactions worth Rwf1.3 Trillion.
BK General Insurance registered a profit of Rwf 2.8 billion in 2022 compared to Rwf 2.7 billion registered 2021, representing 1% growth in profitability y-o-y.
The BK TecHouse registered a sales revenue of Rwf 1.188 billion in 2022 compared to Rwf 1.170 billion in the same period last year; representing a 2% growth in sales revenue y-o-y and recorded a profit after tax of Rwf 183 million in 2022.
BK TecHouse digital platforms registered a 13% increase in user base, surpassing 3.3 million users on their 5 digital platforms – Smart Nkunganire System; Smart Kungahara System, Urubuto Education System, UrubutoPay and Kiliziya Yacu.
While BK Capital recorded a profit before tax of Rwf306.2 million in 2022, a growth of 198 % y-o-y; driven by a 70% growth in operating income as assets under management grew by 58% y-o-y to Rwf 33.3 billion largely driven by the Aguka Unit Trust Fund which increased by Rwf7.24 billion due to its strong product proposition and marketing.
BK Plc Chief Executive Officer (CEO), Dr. Diane Karusisi said that the bank will not disappoint following the 2022 performance.
Karusisi explained that the FY2022 results were mainly driven by asset quality with a cost of fees at below 1% (as an all-time low) and teams focused on loans recovery and monitoring.
BK Chief Financial Officer (CFO), Anita D. Umuhire showed that other drivers were a healthy growth in non-funded incomes which increased by 23.9% y-o-y, good results on trade finance products and a good forex business, fees on digital channels and a good growth in deposits (by 10%) despite the cost of funds.
2023 Projections and Activities
Following the good performance BK Group said that it is confident this year 2023 will be marked with improved tech driven performance following the launch of the BK Foundation as the fifth subsidiary (in January 2023), BK digital, a new Internet banking platform and automated customer services.
Habyarimana revealed that 2023 will see the group bring on more digital products and automated processes to better their customer experience.
BK Group also committed to maximizing shareholder's wealth despite the fact that the bank is expecting to see repercussions on increased cost of funds as the interest rates remain not increased.
The group also stated that it will cut down its operation expenses to below 40%- a cost which was driven by high consultancy costs.
Dr. Karususi said that the digital transformation was the major step with 80% migrated clients and this will be increased with big campaigns to raise awareness.
She also revealed that results of the BK Arena partnership aimed at engaging the brand with youth will be unveiled in June (at the BAL Games in Kigali) and account opening will next month be fully digital- only requiring an ID to acquire one.