Rwanda contingents serving at the United Nations Peacekeeping Mission in South Sudan (UNMISS) have carried out a campaign aimed at fighting malnutrition.
The two-day campaign started from April 17 through April 18 in Juba, Rajaf Payam District, Koroch West Village.
The Rwanda Defence Force(RDF) contingents carried activities that include training the people to make kitchen gardens in their homes, in order to help them get vegetables which are important in fighting malnutrition.
They also taught the community how to use modern cooking stoves known as Rondereza.
Major Innocent Rugenerandekwe, in charge of cooperation between RDF and local civilians, said that the kitchen farms were built to help them fight malnutrition.
He also told them that the Rondereza stoves they received are part of a program to help them cook in order to protect the environment, and reduce the effects of violence against women in their daily lives, when they go to prickle wood.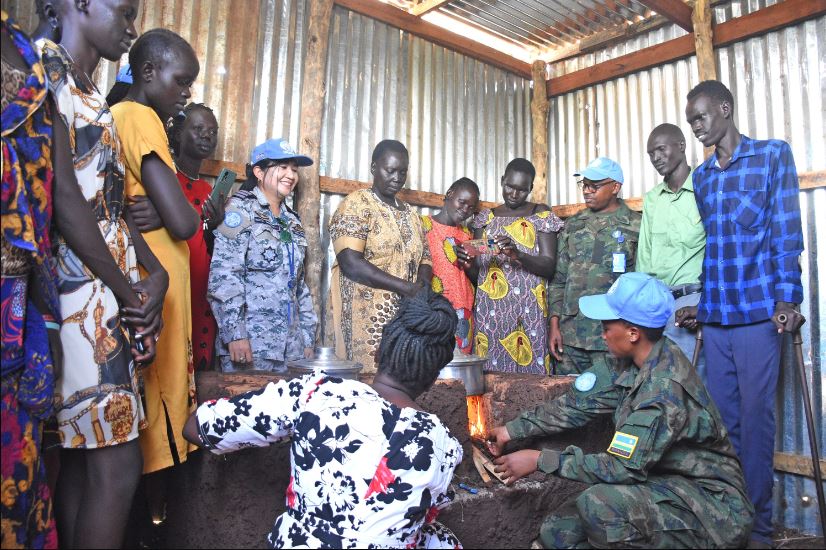 The head of the village of Koroch West, Abraham Makuac, thanked the Rwandan Army in the Rwanbatt-3 and UNMISS in general, for their excellent work in South Sudan. He emphasized that the knowledge they received will be passed on to other members of their community.
This training lasted for 2 days and benefited 114 people.