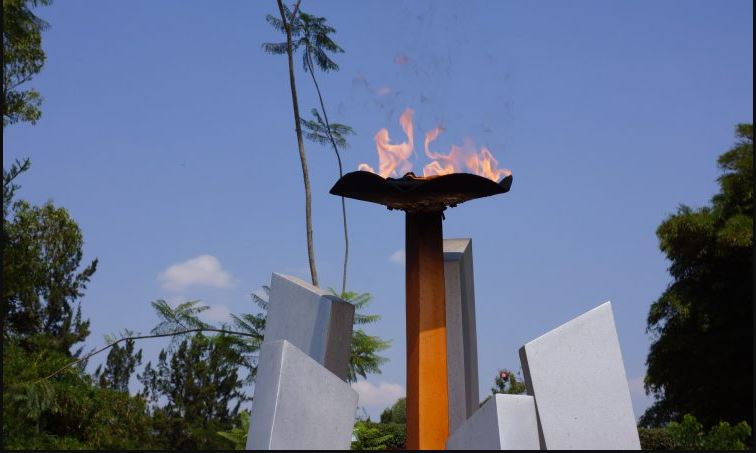 The Minister of National Unity and Civic Engagement(MINUBUMWE) has released new guidelines for the 29th commemoration of the 1994 genocide against the Tutsi.
Minister Dr. Jean Damascène Bizimana said that the main purpose of these guidelines is to explain the measures that will guide the mourning activities which begin on Friday, April 7, 2023.
"All guidelines for the commemoration of the genocide against the Tutsi that were issued before this provision are removed," Dr. Bizimana said in a statement released on April 3, 2023.
The year's commemoration will be held under the same theme "Kwibuka twiyubaka: Remember-Unite-Renew" and the week starts on April 7th, 2023, at the Kigali Genocide Memorial in Gisozi on the national level and the national flag will be at half-mast.
What is new?
Unlike in the past, this year all professionals, businesses, and other wellness activities will continue during Commemoration Week. No dialogues are scheduled in the villages between April 8 and 12, 2023.
The only dialogue on Kwibuka29 that will be will take place on April 7 at 9 a.m.
The commemoration of the genocide against the Tutsi lasts less than three (3) hours.
What is Prohibited?
Prohibited activities during the commemoration week include mass celebrations such as weddings and other marriage ceremonies; Sports competitions (apart from individual sports).
Playing music not related to the commemoration in bars, restaurants, barber shops, studios, and other public places such as bus stations is prohibited.
Also not allowed is betting games, projecting football matches, concerts in nightclubs, bars, comedy nights, songs, dances, movies, games, and theaters that are not related to the commemoration.
At the district level, commemoration will be held at District Genocide Memorial Sites; and at the Village level from 9 AM there will be a dialogue session on the Genocide against Tutsi, and this session will be followed by listening to the day's keynote message.
Between April 8 and 12, 2023, there are commemorative activities planned that will engage the Members of the Diplomatic Corps and international organizations with residents in Rwanda to remember and reflect on the role of the international community, as well as dialogues targeting youth, journalists, and other categories.
The closing of the commemoration week at the National level will be held on April 13, 2023, at the Rebero Genocide Memorial with a commemorative function in memory of politicians who were killed because of their opinions, which stood against the Genocide ideology.
The districts will determine where the official closing of Commemoration Week will take place.
The ministry noted that activities during the 100 days of commemoration: events and activities will continue throughout the 100 days ending July 3, 2023.
Activities during this period include the decent burial of bodies found or being relocated to District Genocide Memorials.