Photographers, videographers and other professionals who like keeping records may better start now because the country has entered implementation phase of vision 2050, which every now and then, will transform the country cities, case of Musanze.
Musanze has a new District Land Use Master Plan 2050 developed in collaboration with National Land Authority and the District. It gives a new vision for Musanze Secondary City, connected Rurban Centres and other sectors of development in the District.
"Musanze District Land Use Master Plan also proposes major catalytic projects for stimulating Musanze development. The plans is built-upon 5 planning principles that promote efficient use of land: Densification, Incremental housing development, Mixed-Use and Mixed Income, Protection of agriculture land and Green growth," Said Alexis Rutagengwa, Head of Land Use Planning at NLA.
Musanze city sits in sectors of Muhoza, Cyuve, Kinigi, Kimonyi, Nyange, Gacaca and Musanze in the foothill of volcano national park-the home to mountain gorillas in the northern part of Rwanda, which makes it a touristic hub.
The city is one such urban settlement that is being transformed into a country wonder; developers started a phase that will make Musanze a must go for any country visitor.
Some of the stunning projects include the Volcano Community Resilience Project which is already ongoing, bringing together the Ministry of Environment, Rwanda Development Board(RDB) and Africa Wildlife Conservation.
It includes the volcano park expansion and storm water management to manage erosion water, among others, whose study would be finished by June.
The volcano belt which consists of providing clean water for the citizen in the park's vicinity in the hilly sectors of Nyabinyoni, Gataraga, Kinigi, Shingiro will also bring Musanze to universal access to clean water.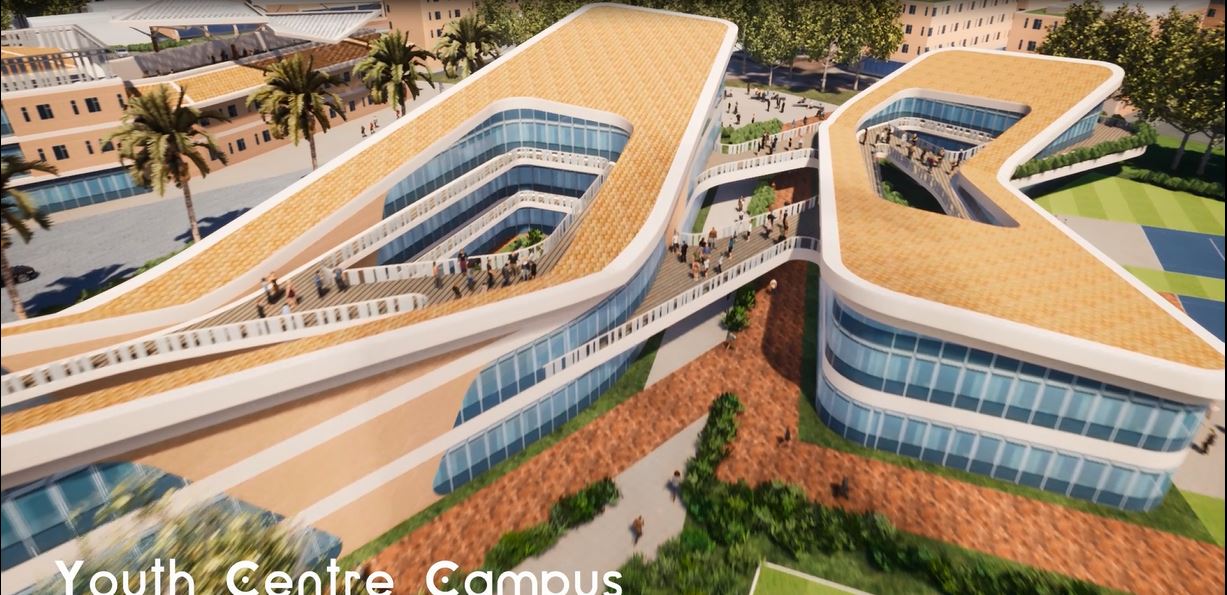 The youth development center in Muhoza sector, will be built in partnership with the Belgium Development Agency-Enabel, which is now at 73% and to be completed by June, at a tune of Rwf 1.7 billion.
"It will include playgrounds, IT training hubs which intend to encourage entrepreneurship in the sector," said Andrew Rucyahana, Vice mayor in charge of economic affairs in Musanze.
There will also be a youth employment centre and an exhibition corner.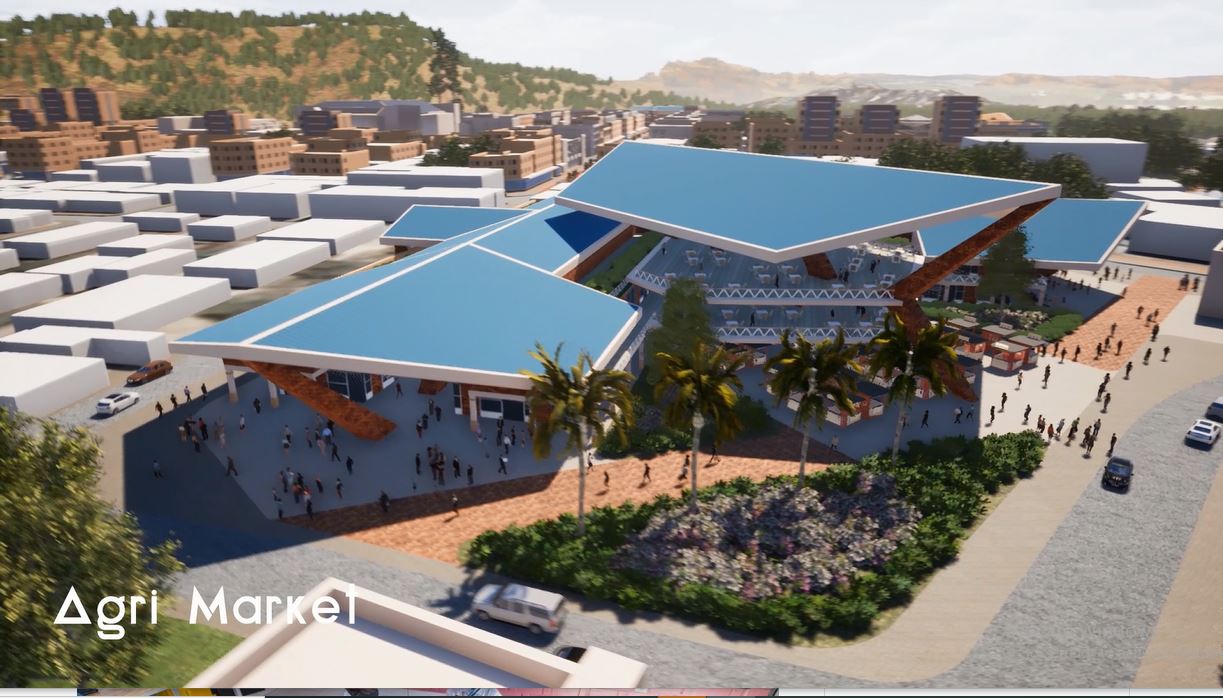 One of the big projects also going on include refurbishment of Cariere market, a food market for Rwf 4.1 billion, due to start this year for a period of one year.
A food courts opposite Migano Hotel due to be financed by Enabel at a tune of Rwf 600 Million which comes to show nature based solutions,  will also be finished next year.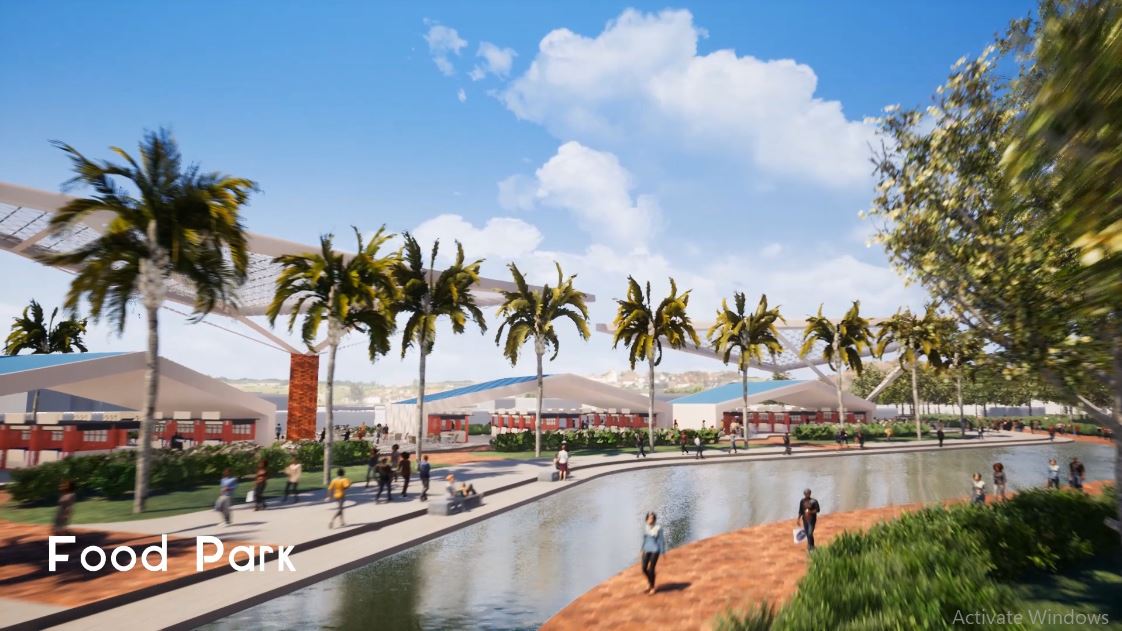 Meanwhile, the Musanze Central Business district(CBD) which include commercial houses, among which mixed use, starts from the modern market(GOICO).
It proceeds up to the Mosque-mu Ibereshi rya Gatandatu near Silverback Hotel towards Latienda.
Musanze CBD's buildings should be four level Buildings-G+3 minimum and the implementation has already started.
According to Vice Mayor Rucyahana, the district worked with a pro-active private sector which cooperated to own the upgrading program.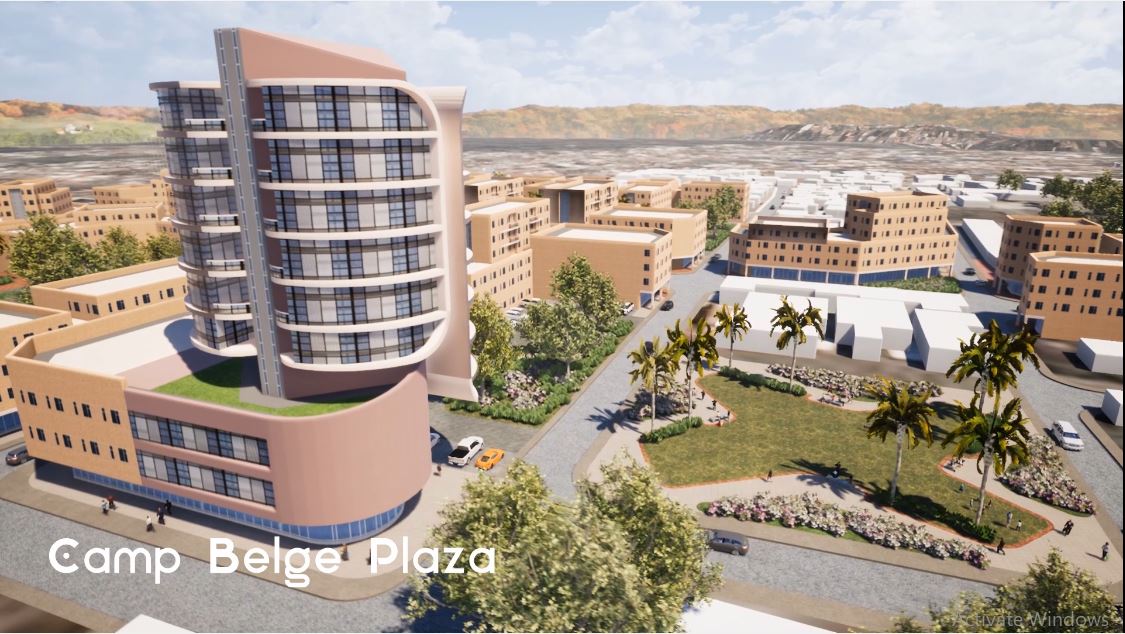 The first phase, he said, included an estimate 20 buildings, and it has reached 70%. The second phase was also launched with the similar number of buildings.
"It is the PSF committee which suggests phases; we might have three phases who will host business people now coming from the capital Kigali among other areas of the country.
Rucyahana agrees, that any change may cause discomfort for a while, but the long term gains will be positive.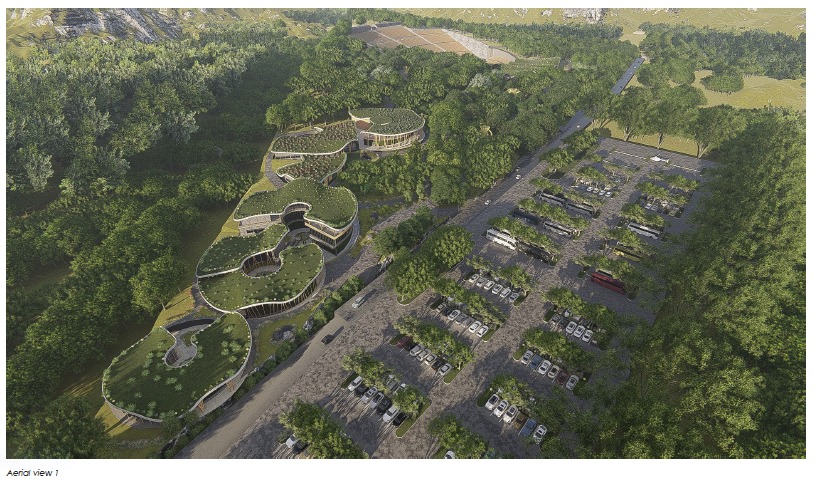 As for the gorilla naming centre, at the ground of Kwita Izina where a multipurpose facility will be built for conservation related activities(meetings, exhibition) including Kwita Izina.
"We are in the process of Fund Mobilisation.
Etienne Munyaneza in charge of City Planning at NLA who is behind the design of Musanze District Land Use Plan(DLUP) said that "the facility will decongest Kigali Convention Centre in the sense that several meetings could choose this environment in the park's outskirts."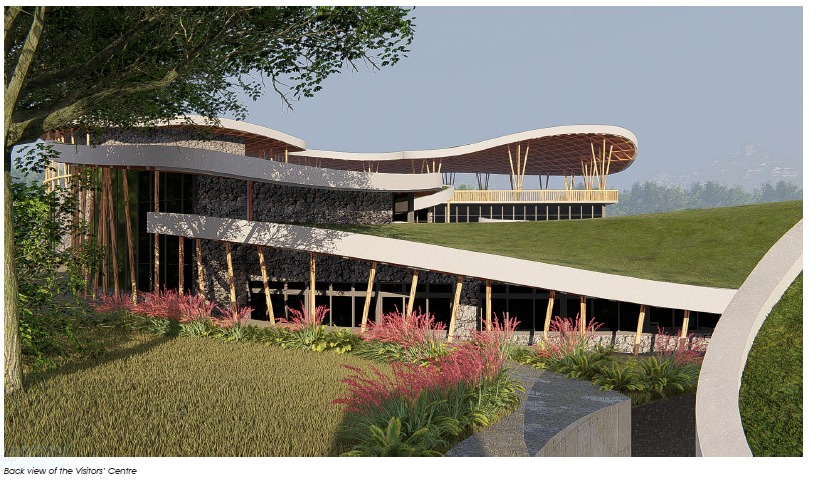 Another project to be implemented in partnership with Rwanda Environment Management Authority(REMA) is Mukungwa Leisure Park at the entrance of Musanze city from Kigali.
"We want to restore the indigenous species in this wetland, then put in place a prototype of Nyandungu Eco-tourism park, a project where we shall partner with REMA," said Rucyahana adding that the project will be financed by Nile Bassin Initiative.
The funding commitment of the project was tentatively placed at $ 10 million.
"It is a good conservation effort with greening, products of tourism including bird watching, canoeing, coffee shops and walk for leisure," said Rucyahana.
"If all goes well, we shall start implementation phase by next year."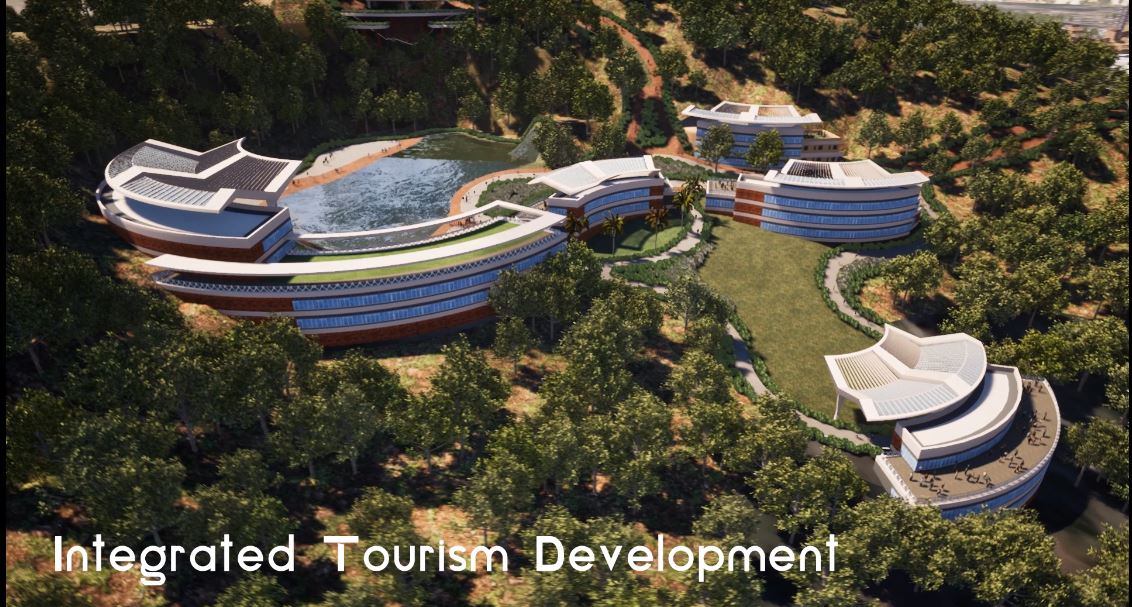 Rucyahana believes that, with a vibrant commercial centre and a tourism comprehensive plan on top of 10  new physical plans already developed for residential zone, Musanze is looking forward to the implementation of vision 2050 ahead of time.
"We see the district growing faster and bigger in several aspects," he said.
All this is being constructed alongside a transportation corridor, which consists of a road network that will connect the city's key neighbourhoods.
Also supporting Musanze's economic transformation will include two towns which are called Rurban Centres according to the rankings of 2050 urban plan.
For Musanze, two Rurban Centres will be developed and those include Byangabo along the Musanze-Rubavu road and Kampala&Kinkware in Nyakinama area.
In Byangabo, a taxi park will be built together with a workshop for several activities-agakiriro.
That will go alongside upgrading of Byangabo market to make it a modern shopping facility.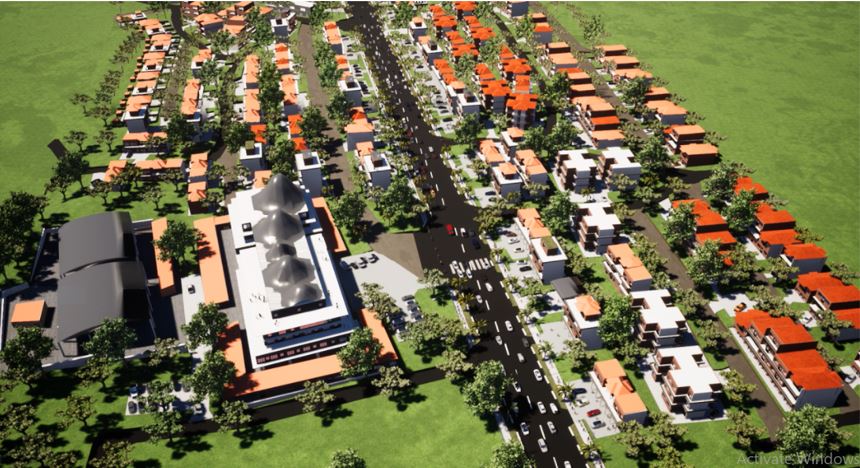 Byangabo's business belt along the main road will be obligatorily made of storied buildings(G+1) minimum.
Furthermore, Musanze will include 81 rural settlements – imidugudu which were planned after consultation with several players, including grassroots leaders and local communities at village level.
"We visited every sector, every cell and every single village of Musanze district collecting opinions of everyone. At village level for example, we could allow the citizen to tell us where they think a village settlement could be," Munyaneza said.
"Their ideas largely informed our design."
Meanwhile, Rwaza, Gacaca, and Remera sectors will have the biggest number of village settlements- 12, 11 and 9 respectively, while Kinigi has the least with one village, followed by Kimonyi and Muhoza with two village settlements respectively.
Need A plot in Musanze? Here Are the Options
The Rwanda Land Use Development Master Plan provided the all required details for every component in land use, and thus, in Musanze, there is a recommended density for people who want to build and call Musanze home.
The recommended density will determine the size of a plot one can be permitted to build in a given residential area.
Practically, the Musanze District Land Use Plan provided residential housing types based on three indicators of density, including low, medium and high density.
The low density with three types of residential houses, can go as low as 10 dwelling units per hectare while the medium density includes two categories with up to 100 dwelling units per hectare.
The high density (R4) accommodates between 80 and 120 dwelling units per hectare.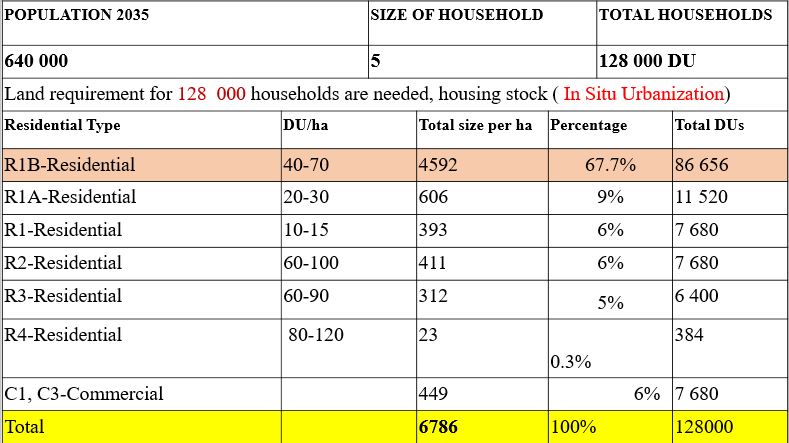 For anyone who wishes to have the luxury of huge space that can accommodate a house, a swimming pool and other facilities, the lowest density in this category, also codenamed R1 would be the area to visit.
In the contrary, for those wishing to invest in apartments and then affordable housing, the medium and high density could be the options to weigh out.
"The plan we are implementing intends to have everyone find their place in the city-not chasing anyone," said Munyaneza.
The residential housing plan takes into consideration the house demand in accordance with population projection.
Musanze district will need 128,000 dwelling units to cater for 640,000 people in 2035.
Meanwhile, for public facilities like offices, churches, hospitals and health centres and schools, Musanze will not allow flat buildings; all facilities will be storied buildings.
Ruhengeri Diocese could be the upcoming project under upgrade and it will abide by this regulation.