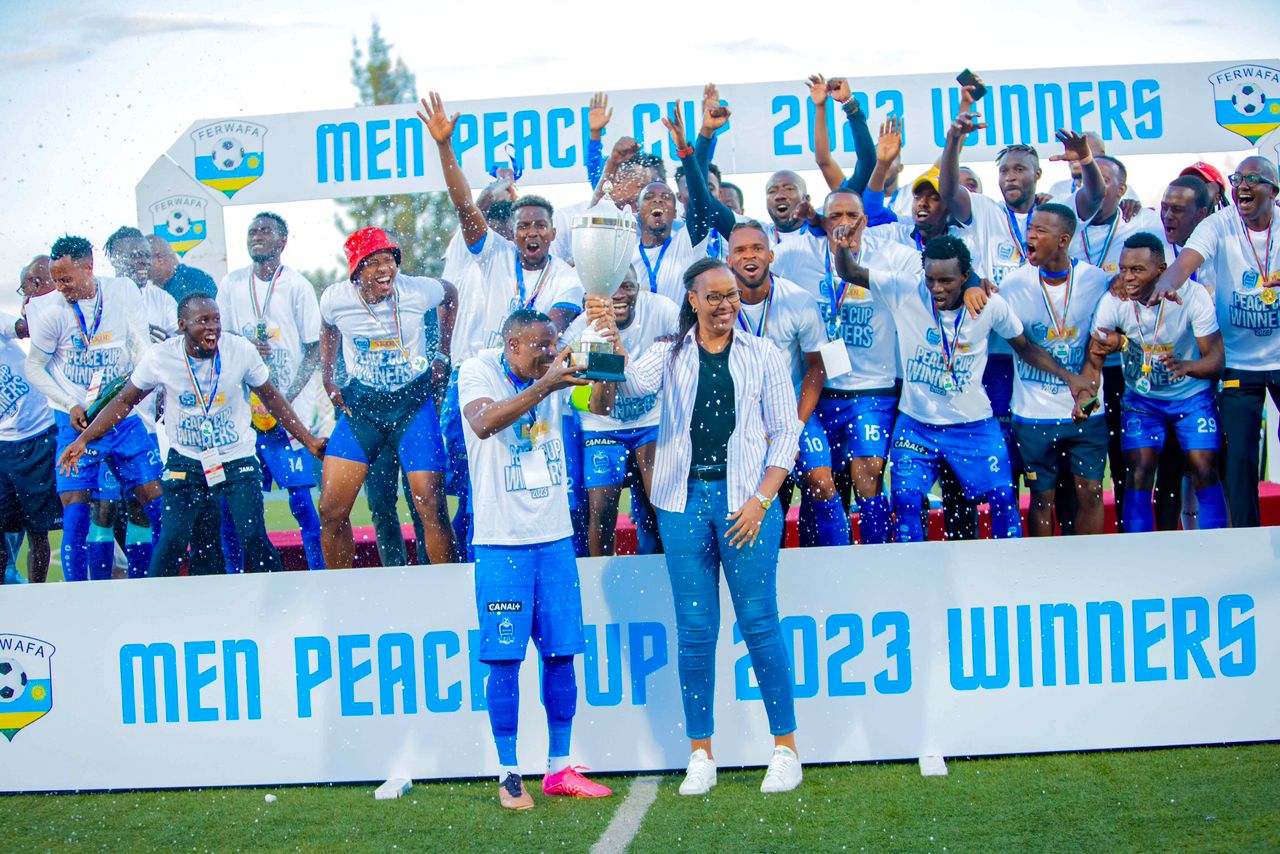 Rwanda premier league top flight giant, Rayon sports has edged out arch rival's APR FC to win the 2023 Peace Cup title following a 1-0 win in the final game.
Eric Ngendahimana scored the lonely goal of the game following poor miscommunication from APR FC defenders to send thousands of blues fans in  a packed Huye international Stadium into a frenzy.
It was the second attempt from Rwanda Eric Ngehimana after his goal denied by linesman referee who said that it was a clear offside but after few minutes he changed the tactics and scored the first goal for Gikundiro after APR FC goalie Ishimwe Jean Pirre failed to hold a sharp shot from Congolese Héritier Luvumbu Nzinga.
APR FC started the game showing the indicators to win the game following their ball possession, counter attacks and attempts from their offensive players like Nshuti Innocent but their plans faded in a quick way.
After rayon sports early goal in the first half, both sides started playing cautiously to avoid mistakes that could otherwise prove costly.
The second half was good to the blues trying to find the second goal while APR FC was there struggling to find the equalizer.
On 60 minute of the game, APR FC's head coach Tunisian's Ben Moussa made the first change in his team as he brought in Ishimwe Annicet to replace  Kwitonda Alain Bacca.
Rayon Sports continued to dominate the white and black who were defensively down and their winning chances numbered.
Rayon sports decided to put out Rafael Osaluwe who was yellow carded and replaced him by  Kanamugire Roger.
Coach Ben Moussa of APR FC continued to make changes in his team looking for the equalizer and winning goal but the day was not his.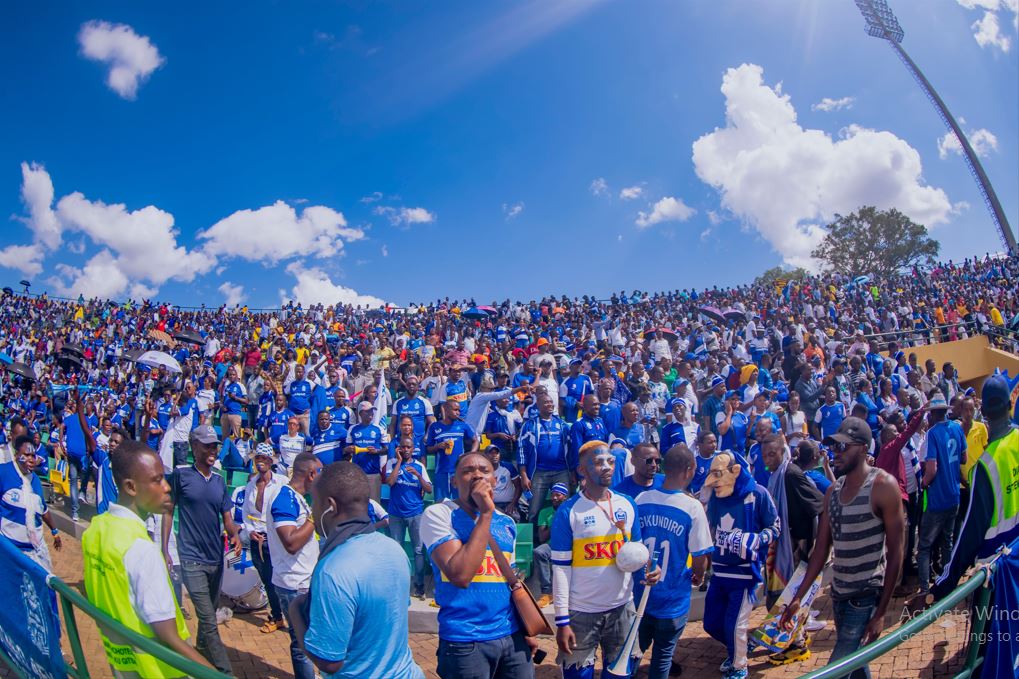 Rayon sports registered the 10th peace cup trophy in the club's history as this time earned Rwf 10 millions worth of cash prize from Rwanda Football Federation and an automatic spot to represent Rwanda at next year's CAF Confederation Cup.
APR FC who finished second settled for Rwf 5 million while Mukura Victory sports who beat Kiyovu Sports FC 1-0 courtesy of Hakizimana Zubel's goal pocketed Rwf. 3 million.