Five districts have emerged in top spots in implementation of the Women Champions (Mutimawurugo) performance contracts for the year 2022/2023 with the Eastern province emerging the overall best region.
The women's performance contracts, normally signed at district level, are aimed at evaluating women's roles in key community development aspects.
The annual activity has been around since 2019 and it involves women leaders in the National Women's Council (NWC) setting targets during women's annual retreat (Itorero).
The women's performance contracts, executed in "Mutimawurugo Model Village", are evaluated in several development activities including: setting up saving groups, mobilizing women in vocational education and training, improved health, hygiene and sanitation practices; fight nutrition.
The contracts are also evaluated along with managing child pregnancy and street children, promoting physical exercising to beat increasing Non-Communicable Diseases (NCDs); preventing children school dropping out, family conflict and resolution to build families among others.
The top five districts were this August 30th, 2023 awarded by the NWC as part of preparation for the 22nd annual NWC General Assembly which is slated this Thursday.
The top districts are Ngoma, Rutsiro, Nyaruguru, Rulindo and Gasabo.
Jackline Kamanzi, the NWC Executive Secretary said that despite the good performance, some districts have challenges.
These, Kamanzi said, include producing performance contract reports with data which do not synchronize and classification of reports not up to the standard with some missing key information.
NWC Chairperson, Bellancille Nyirajyambere said that hygiene and sanitation should be something to remind women of its importance and the need to take this seriously.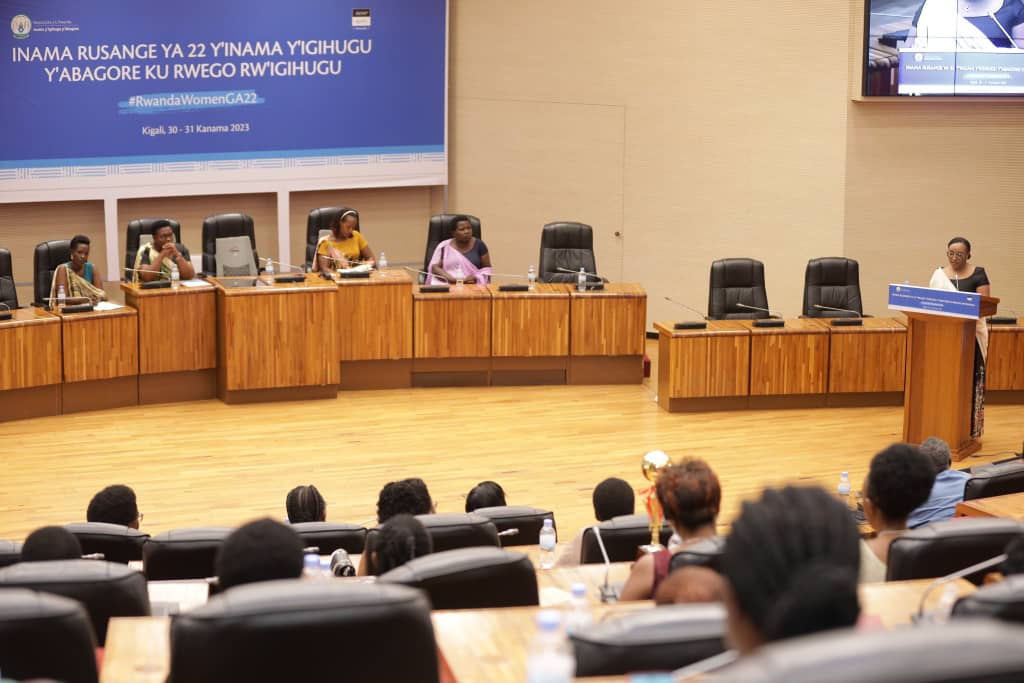 "There is need to take responsibility as women and more work lies ahead of us especially eliminating teenage pregnancy among other societal problems which require the role of women," Nyirajyambere said.
The MIGEPROF Minister, Dr. Valentine Uwamariya who officiated the award ceremony tasked women leaders to focus on improving areas which need immediate attention especially nutrition- of which she urged women to take a lead in reducing the current 33% national stunting figures.
Tito Rutaremara, the Chairperson of the Council of Elders Advisory Forum, who was a guest speaker at the event commended women's role in the country's liberation struggle till today but stated that despite the achievements made in women in leadership, economic sectors have their role at the lower levels are demanding.
"The struggle at these levels will only make me successful with your involvement and taking up these roles. Not the president or ministers but you. Why do we have women in top positions but lack women at levels such as village, cells and sectors? Take up these roles to make a difference that we all want," Rutaremara said.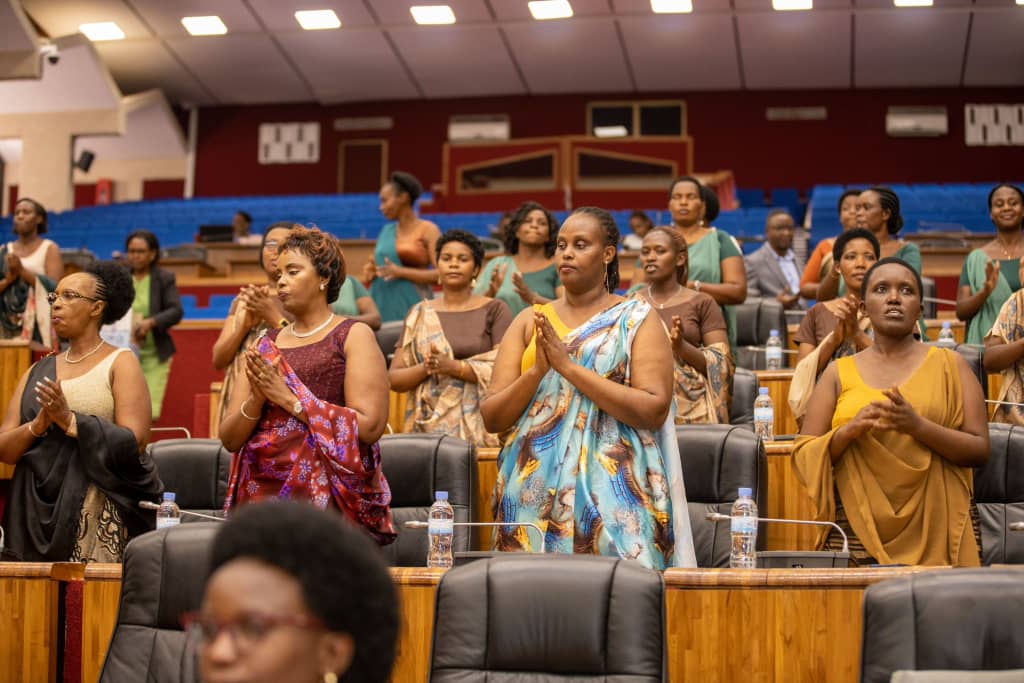 Rutaremara challenged the women leaders not to be satisfied by the 30% leadership space that is guaranteed by the constitution, he also urged them to strive for their rights in families especially on the rights to giving birth to a certain number of children.
"The Government will not fight for your rights in bed, not even the president can do that. It is up to you to stand up for this right and this requires one to stand up to fight for each of these rights," Rutaremara stated.