Rwanda National Police (RNP), City of Kigali and RURA held a meeting with hundreds of taxi-moto riders operating in the capital to streamline their transport operations to prevent road traffic violations, which contribute to road carnage as part of the ongoing Gerayo Amahoro road safety campaign.
Taxi-moto operators are among the major road users that cause road accidents, which are sometimes fatal.
The Deputy Inspector General of Police (DIGP) in charge of Operations, Vincent Sano, said that between 13 and 15 road traffic accidents involve taxi-moto operators everyday, resulting into at least four fatalities.
Last year, out of over 650 road fatalities registered across the country, 150 involved taxi-moto operators.
Some other 380 fatalities were registered on Rwandan roads between January and June, this year.
About 340 serious injuries were recorded in the same period injuring more than 4000 people.
DIGP Sano said that most accidents involving taxi-moto operators result from wrong overtaking, bad maneuvers, speeding, violating traffic lights, zebra crossing and pedestrian walkways.
"There is a big improvement in respect for traffic regulations, but even one life matter and should not be lost to reckless motorists. We still have motorcyclists, whose riding behaviours continue to put people's lives at high risk.
Be a disciplined, focused and hardworking generation and do away with riding behaviors that put your lives and other road users in danger," DIGP Sano said.
He pointed out that moto transport services contribute greatly to the national economy as source of employment, income, but added that it should portray a good picture of professional and disciplined taxi-moto operators, which goes with maximum respect for traffic rules and regulations.
"We need healthy people in Rwanda, who are safe from accidents. Police will continue to support and help you, where necessary, but it in-turn requires you to put safety first, be security sensitive and work with the Police to ensure safer roads for all," the Deputy Police Chief said.
He further mentioned on the issue of lighting, which also contribute to accidents, and urged them to respect lighting regulations.
Regulations, partly, provides that headlights for motorcycles moving on the public way must be used every time and in all circumstances.
In operations conducted on Monday and Tuesday in City of Kigali alone to enforce lighting regulations, 237 motorcycles were impounded for lighting violations.
DIGP Sano reminded them to always have all the required documents such as driver's license, transport authorisation and auto insurance, but warned against misuse of such awarded traffic related documents.
City Mayor, Pudence Rubingisa echoed on the impact that taxi-moto operators create in promoting tourism.
"In the last three months, we received many people visiting our country and used motos as the easiest means of transport.
We also received groups that came to learn about taxi-moto management, how you operate in respect to traffic rules.
We have also had experiences where foreigners visiting Rwanda exchange contacts of motorcyclists that transported them while here, with their relatives and friends back home and when they also come to Rwanda they call the same moto operators because they offered the best transport services. This is the spirit required of every taxi-moto operator," Mayor Rubingisa said.
He further mentioned other positive experiences where taxi-moto operators help foreigners visiting Rwanda in shopping and urged them to always be trustworthy.
The City Mayor urged them to subscribe to public medical insurance–mutuelle de sante–join cooperatives and work with security organs in fighting human behaviours that contribute to road accidents as well as fighting other crimes.
Taxi-moto operators raised, among others, the issue of limited parking lots, but the mayor promised that the issue was being handled to create many others in different parts of the city.
Hygiene was also at the centre stage of the meeting as officials challenged taxi-moto operators to also be hygienic.
The mayor said that each of the registered taxi-moto operator will be receiving at least two uniform jackets in the coming weeks.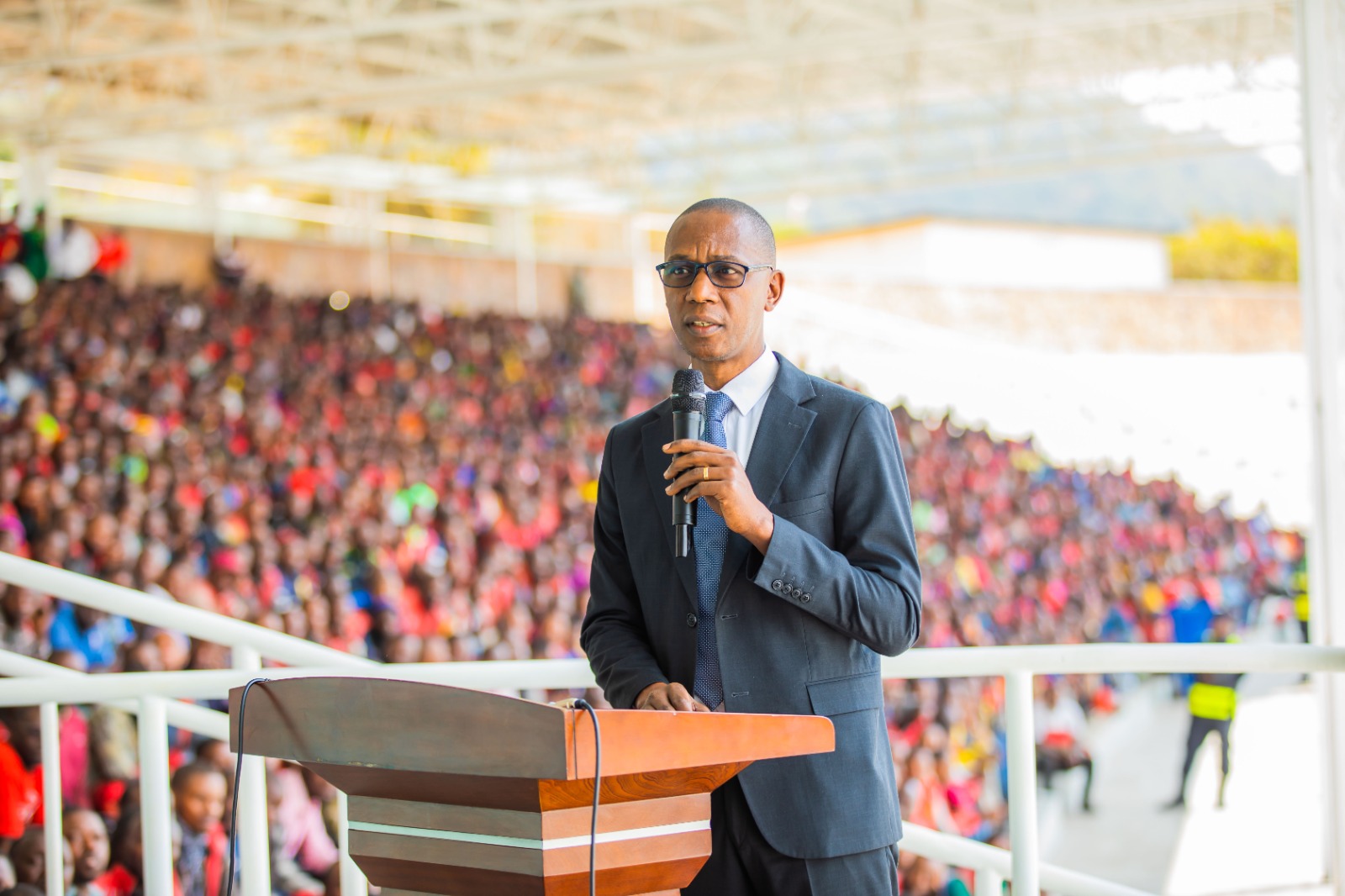 The Acting Director General of RURA, Emile Patrick Baganizi said that the recent restructuring of the taxi-moto operators' cooperatives, which were trimmed to five in City of Kigali was meant to streamline the moto transport services, respond to their concerns effectively and ensure service delivery.
Each of the new cooperatives; two in Nyarugenge District, two in Gasabo District and one in Kicukiro District are composed of five members of the secretariat and a disciplinary committee.