The Building Learning Foundations (BLF) has officially closed its activities in Rwanda paving the way for another UK-funded programme that will build on its success stories in improving primary school education.
The BLF programme, worth £50 million, was officially closed this September 22, 2023, in Kigali, after six years enabling Rwandan pupils and teachers to improve their English Language and mathematics use.
The closing ceremony was attended by the State Minister of Education, Claudette Irere, the FCDO Acting Development Director, Rosalind Gater, and the Director General of Rwanda Education Board (REB) Dr. Nelson Mbarushimana among others.
In 2017, the government of Rwanda entered a partnership with the UK government to improve teaching and learning of English and mathematics, through BLF programme which was implemented by Education Development Trust (EDT), British council and VSO.
BLF endline evaluation report shows that there has been improvement in student performance in English and mathematics proficiency.
As a result of BLF project, in English 54% of P1-P3 pupils achieved grade proficiency, up from 19% in 2018. Pupils performed well in reading and writing skills. In Mathematics, 39% of P1-P3 learners are now meeting grade proficiency up from 16% in 2018.
Minister Irere said that BLF has been very crucial in improving the quality of primary education for both teachers and pupils and expressed her gratitude to the UK government for considering the sustainability of the programme, especially with a focus on girl's education quality.
Irere reminded the school leaders to make use of the process built in the BLF and called for a future collaboration with all stakeholders.
"We are also mindful that many children, especially girls are facing the challenges of attending, and staying in school and therefore we welcome the new girl programme," Irere said.
REB DG Mbarushimana stated that the programme has made a reputation countrywide even in rural schools and there was no doubt about its contribution to the education sector.
"I am proud to say that BLF has supported us to establish regular Community of Practice meetings for teachers in all schools. I have personally attended them and spoke to teachers who testify about the benefit of learning together," Mbarushimana said.
"The next step is to focus on this success and set apart a budget to sustain the activities of the BLF programme," he added.
On sustainability, Silas Bahigansenga, the BLF Team Leader said that it is possible to sustain the programme and this is already happening with the formation of the Community of Practice (at school level), the Professional Learning Community (for Head Teachers) and formation of District Training Teams.
The BLF programme will be replaced by the newly announced FCDO funded Girls in Rwanda Learn (GIRL) programme which was announced by UK's Minister for International Development and Africa, Andrew Mitchell this September at a tune of £60 million and expected to start its activities immediately.
Education Development Trust (EDT) Regional Director, Richard King said they have worked in 90 countries but the Rwandan programme was a success.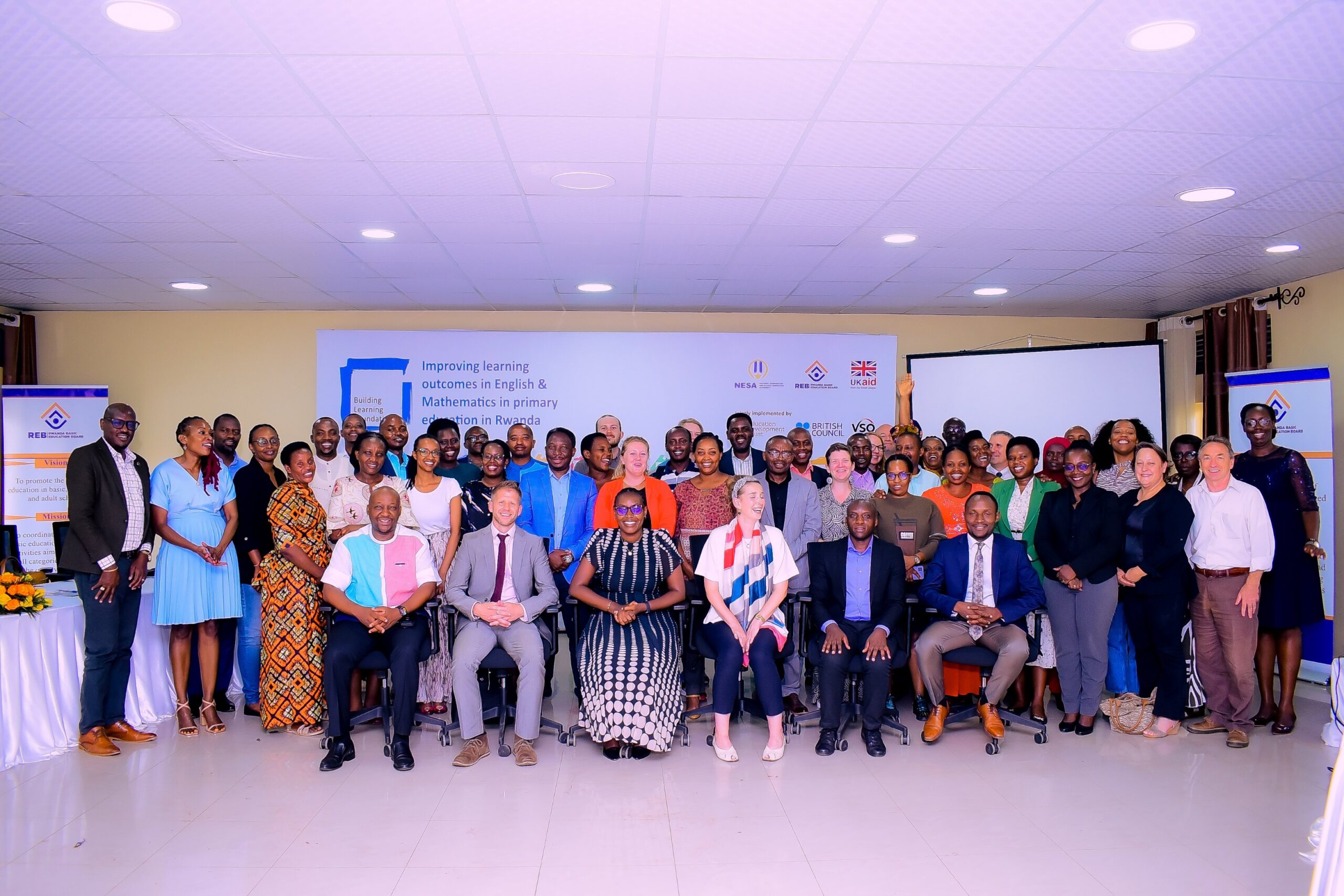 "One cannot build foundations unless we have a system and that is why the BLF involves all levels and a genuine collaboration and team work with all stakeholders," King said.
FCDO Acting Development Director, Rosalind Gater also stated that it was a pleasure to work with a dynamic and adaptive government and having patterned on the transformative agenda which has reached over 5 million lives.
On behalf of the UK Government she committed to support Rwanda's education sector in the upcoming project, worth millions of pounds and many more others in the future.