Religious leaders have made a renewed commitment to get involved in the fight against gender-based violence (GBV) and to promote correct information about sexual reproductive health and rights (SRHR).
The commitment was made by different religious leaders who said that, based on their voice reaching far and the trust citizens have in them, they are determined to contribute to the dissemination of the correct information about SRH and to deal with GBV that threatens Rwandan community.
The 40 religious leaders were attending workshop on September 28 and 29, 2023 organized by SAVE GENERATIONS ORGANIZATION (SGO) with support from Kvinna Till Kvinna under the "Empowerment of Adolescents and Young Girls in School on Sexual Reproductive Health and Rights in Kamonyi and Gasabo District" project.
SGO is a Rwandan Development and Women's rights organization that works to prepare, empower and equip the future generations, with the aim to promote, protect, and advocate for children, youth and women's rights.
SGO has implemented this project since 2018 till to date in collaboration with Kvinna Till Kvinna.
Lack of information about reproductive health is one of the reasons for the increase in teenage pregnancy, sexually transmitted diseases, family conflicts and other various consequences of lack of accurate and reliable information about reproductive health.
The project aims to increase knowledge and information on SRHR to adolescents and youth in school for informed and responsible decisions over their bodies and increase community engagement to create a supportive environment to adolescents and youth in respect of their SRHR.
The overreaching main objective of this training of religious leaders was to equip them with the knowledge and skills to understand, challenge, and address negative religious beliefs and practices related to SRHR and GBV within their communities.
SGO says that Religious leaders, as respected pillars of society, have an immense potential to influence attitudes, beliefs, and behaviors in their respective communities and can also be powerful catalysts for positive change in cultural norms which lead to a perpetuation of negative perceptions and reinforcing harmful practices.
Anicet Nzabonimpa, the Lead trainer and expert in reproductive health in Rwanda said that gender-based violence is on the rise due to mindsets around SRH thus the need to engage religious leaders in changing mindsets.
"This training should be given to religious leaders and church leaders to be a channel for us to deliver a message that is aimed at eliminating problems including sexual violence and reducing the effects of lack of accurate information on reproductive health," Nzabonimpa said.
Jeannette Daria Uwamahoro, a Gasabo District representative who officiated the workshop, asked the religious to be an example in teaching others because their message in the churches reaches many people in a short time.
"Religious leaders and churches should be a mirror for everyone to see and learn the truth about sexual reproductive health," Uwamahoro said.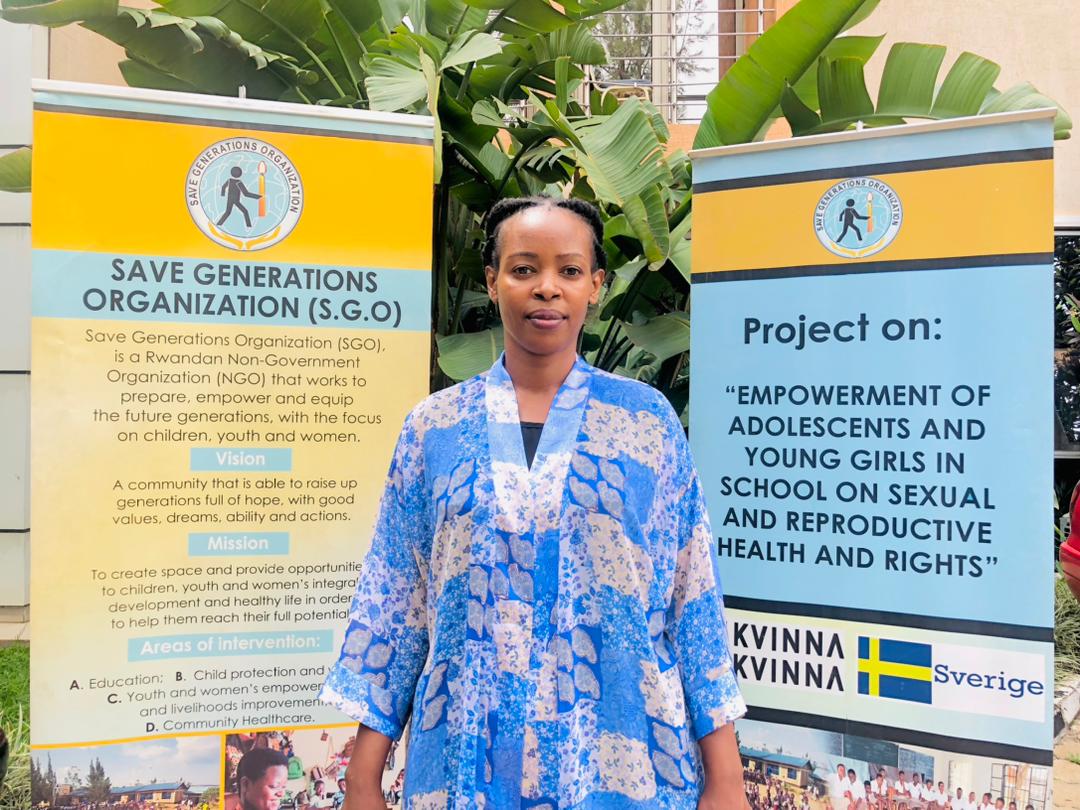 Leonie Nibagwire, a representative of SGO said that the training was organized to provide knowledge on reproductive health and to prevent gender-based violence.
"Religious representatives are people who have a say in the lives of people. They will help us to change perceptions because there are still many wrong perceptions about reproductive health which in turn contribute to gender-based violence," Nibagwire said.
Nibagwire stated that the collaboration with religious people will have a great impact on changing mindsets. That is why it was important to train them on how to communicate the correct message and facts about SRH.
Pastor Venancie Abatoni, from Successful Christian Ministries said that they are going to put more effort into educating teenagers, youths and parents in general using the knowledge acquired about sexual reproductive health.
Abatoni stated that it is true that their message has been to avoid sinning without giving evidence based teachings and facts about the health causes and impacts of the sinning.
"Save Generations Organization has greatly expanded our mindset and we have gained knowledge that will help us reach out to the youth and teach them, preparing them to be the future church, country and a community that is free from gender-based violence." Abatoni said.
Idi Karangwa, one of the Islam religious leaders said religious leaders must take the lead in fighting the problem of gender-based violence and other problems based on the lack of information about reproductive health.
"We should teach them and give them information because what we tell them they can understand easily unlike anyone else." Karangwa said.
The religious leaders were given skills on various topics related to SRHR and GBV prevention, providing participants with a comprehensive understanding of the issues, analyzing real-life case studies; and through role-plays and simulations they practiced counseling techniques, conflict resolution, and communication skills to effectively address SRHR and GBV issues within their communities.