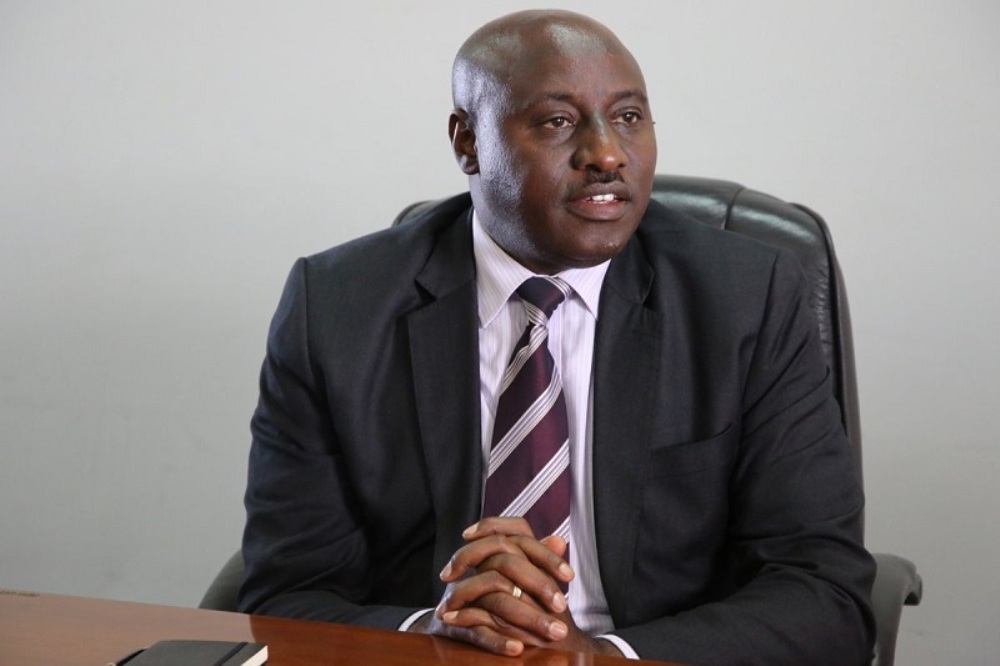 Nyagatare Primary court has put on remand the former governor of Eastern Province CG(Rtd) Emmanuel Gasana who is battling a corruption case.
The court ruling said that there are serious grounds that make the allegations filed by the prosecution against CG Gasana relevant, thus should be on remand for the legal 30 days.
On November 10, Gasana appeared in the Nyagatare court for bail hearing case where he is accused of asking and accepting favors and abuse of functions.
The case that the prosecution presented to court is related to a deal that the former governor would have concluded  with an investor, one Eric Karinganire of Akagera BTC  company who was in cgarge of building an irrigation system in Eastern Province.
It is alleged that Gasana used this investor to drill water for irrigation in his own farm free of charge, using his powers as governor, a project that is budgetted to Rwf 48 Million.
This project might have paralyzed the supply of water among other farmers, because the investor would have used the contributions of the farmers to set up the irrigation pumps for Gasana's own farm.
In the pre-detention hearing, Gasana requested bail because he alleged that since the last seven years, he has a problem of incurable diseases of blood pressure, and diabetes which would deteriorate his life condition if detained.
He further defended himself against the allegation of the prosecution that if released he would escape. He said that as a senior police and military officer who fought for the Rwanda's liberation "he cannot evade the justice because he was part of a high-end patriotism exercise and time has come to rather reap the fruits of this deed."