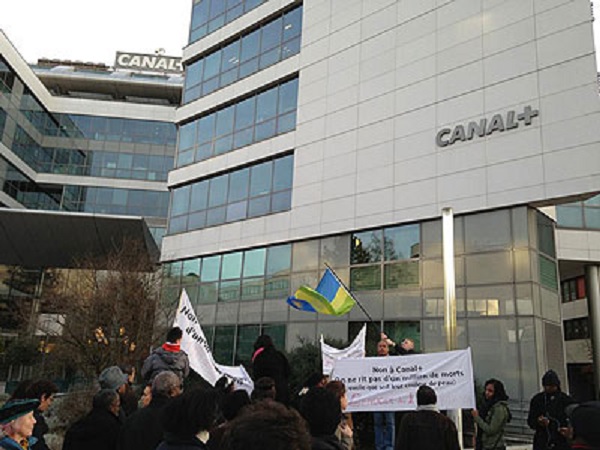 The Association of Rwandan community in France (CRF) has today won a historical case that was pending before the French constitutional court against a satiric film on genocide produced by French TV Canal+.
The result sets a historical precedence. The French Parliament is likely to be forced to amend the law that was punishing revisionism of Holocaust, but not the Genocide against the Tutsi.
Anti-Genocide activists in France sued Canal+ over its broadcast of a sketch seen as ridiculing the 1994 Genocide against the Tutsi.
As part of its flagship comedy show codenamed DBQT, the television allowed a December 20, 2013 show that dug into fresh wounds of the the 1994 Genocide against the Tutsi in a manner that viewers who are conversant with the killings labeled it as  "unacceptable and intolerable."
 More than 22,000 people had signed an online citizen petition that sought an apology from Canal+.
Canal+ executives said their comedians had wanted to criticise how little some people in France and the Western world know or care about what happens in other countries, using the Genocide in Rwanda as an example. But the satire turned into a serious aggression on the victims of the genocide and the Rwandan people.