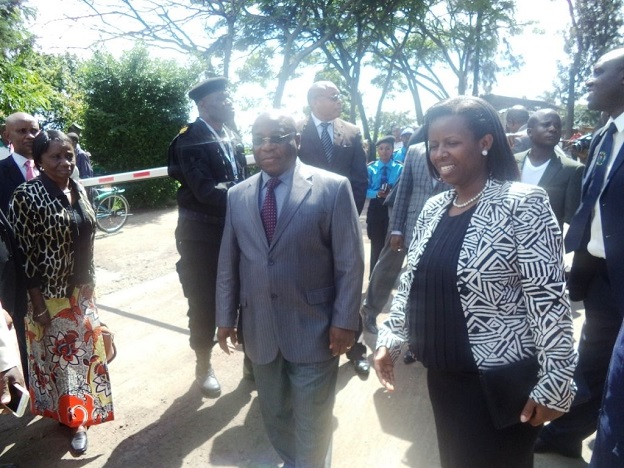 Rwanda and DRC will tomorrow, Thursday 19, sign a deal that will see the two countries jointly benefit from the resourceful Lake Kivu.
Rwanda, which currently controls Lake Kivu, has successfully connected 22MW of methane gas energy extracted from the Lake to its national grid.
According to Rwanda Energy Group (REG) officials, the 22MW is part of the 25MW to be connected at the end of November, after a successful KivuWatt project.
Details of the deal were not available by press time, but DRC Minister for Hydrocarbons, Prof Aime Ngoi Mukena Lusa Diese, is in Rwanda for the signing ceremony.
Augusta Mutoni, head of Lake Kivu monitoring department at Rwanda Energy Group, told Kigali Today website that the agreement that will be signed tomorrow has been under review for some time.
"It is important that the two countries sign the deal to monitor and protect the Lake from causing any hazardous impact on the surrounding community," Mutoni said. "Both countries also look forward to fully exploit the Lake massive resources."
Meanwhile, Minister Ngoi was today received in Rubavu district, Western Rwanda by state Minister for Energy, Germene Kamayirese, and other government officials, before touring KP, a laboratory that monitors and provide scientific details of the Lake on the Rwandan side.
Rwanda Energy Group signed an agreement with the Economic Community of the Great Lakes Countries (CEPGL) in which every member state of the block should be party to protecting the Lake.
CPGL brings together Rwanda, DRC and Burundi.
The 25MW of methane gas extracted from Lake Kivu will boost Rwanda's target of adding 61.5MW to the grid before end of this year.
The energy, according to infrastructure Minister James Musoni, will be generated from ongoing projects including Giggawatt Solar Power Plant (8.5mw), Gishoma Peat Plant (15mw) and 30MW that will be imported from Kenya.
Rwanda plans to connect 563MW to the national grid before end of 2018, up from current 161.2MW.