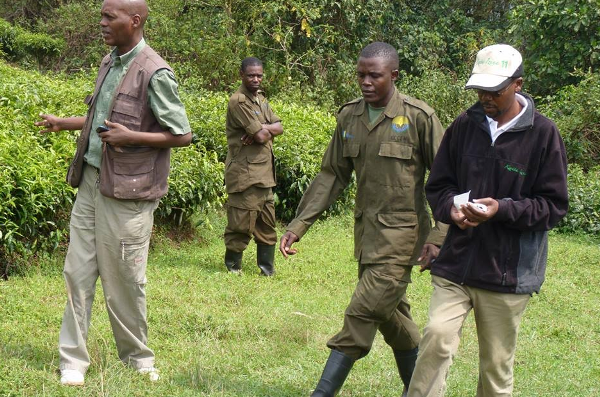 Livestock herders in Rusizi district are accusing Rwanda Development Board against extorting from them cash fines for grazing in Nyungwe Park.
Any herders caught in the act are charged Rwf 20,000 per cow but are not provided with any receipt.
Residents have so far petitioned local administration in their areas seeking solutions.
"We go to buy cows in different sectors of  Rusizi and Nyamagabe. The only way back to our homes is in Nyungwe, when we reach their RDB charges us Rwf 20,000 per cow and they don't even give us receipts," Mucyurantare Martin said after he was also fined.
"If I tried to save Rwf 150,000 to buy a cow and RDB charges me Rwf 20,000 when and how do you expect me to develop," He added questioning the officials.
However, Harerimana Frederic, Rusizi district mayor said he was not aware of this issue but promised the herders, he would follow-up.
Ntihemuka Peter an official in Nyungwe Park told KT Press, "That money charged is illegal but also there is no domestic animal allowed to trespass through the park."
Only trucks transporting domestic livestock would be allowed to pass through the park and no charges are levied.
He said that RDB does not charge fines to all crimes committed in the park but forwards offenders to the judiciary.
Ntihemuka further explained that there is going to be an investigation on the people charging that money and they will face justice.
Although National Parks are not sufficiently protected by current legislation, its illegal actions are under the article 417 of the Rwanda's penal code.
"Any person who illegally sets fire to, cuts trees or who causes others to do so or kills animals in classified forests, protected areas and national parks, shall be liable to a term of imprisonment of six (6) months to two (2) years and a fine of three hundred thousand (300,000) to two million (2,000,000) Rwandan francs or one of these penalties," the law states.
Nyungwe National Park, home to the only canopy walkway in East Africa, recorded an increase of 30% of visitors in 2015.
It is located in the South West of Rwanda covering over 1000 square kilometers and receives more than 2000mm of rain a year.