With only a phone subscribed to MTN, Rwandans can keep saving as little as Frw100  a process that would enable them borrow a soft loan without collateral.
Today, the commercial Bank of Africa in partnership with MTN Rwanda launched MoKash – a service through which only MTN's Mobile Money subscribers can borrow as much as Rwf 300,000 without collateral and pay back within thirty days with 9% interest rate.
Isaac Awuondo, CBA's Group Managing Director said $12 million has been invested in this partnership. The deal targets at least 1 million MoKash subscribers in the first 90 days.
"We expect MoKash to have the ability to drive Rwanda into a cashless economy progressively as it also improves the livelihoods of the people, "said Awuondo.
According to 2016 MTN Rwanda's statistics, the company has already registered 1 million subscribers active on mobile money.
However, these mobile cash transactions will be closely monitored by the Rwanda Central Bank.
"Central bank as a regulator is most interested in safety of systems and protection of customers," said Monique Nsanzabaganwa, vice Governor of Central Bank.
Subscribers that need this soft loan can go to the nearest MoKash agent who verifies whether they qualify. When the subscriber is ready to pay back the loan, they also have to go to a MoKash agent.
According to Bart Hofker, CEO of MTN, the Mobile Money agents will give MoKash services and one can for example save and borrow up to Rwf 300,000.
The way MTN subscribers use existing services will also determine whether one deserves a certain amount of money.
Subscribers will earn 7% of interest on deposits annually. Minimum deposit is Rwf 100 while maximum is Rwf 300,000.
"From the already existing partnership, we will work closely with banks to be able to track records of financial capabilities of any loan applicant," Hofker said.
To register to MoKash, a MTN's Mobile Money subscriber dials the usual *182# and hits "YES" directing to the usual menu of Mobile Money where MoKash features.
On the menu, subscriber selects MoKash and is requested to insert Mobile Money Password.  This leads to another Menu with MoKash financial services; deposit, withdraw, pay school fees, hospital bills, migration documents and transport among others.
Referring to this contribution to cashless economy drive in Rwanda, Minister Claver Gatete said, "The Phone is the future."
The CBA group has operated a similar service in Kenya and Tanzania for four years, transforming the lives of more than 20 million people that use this service in both countries.
This new service is expected to enhance Rwanda's financial inclusion agenda as it will make it possible for people to easily use the service without having to fill in any documents while opening the account.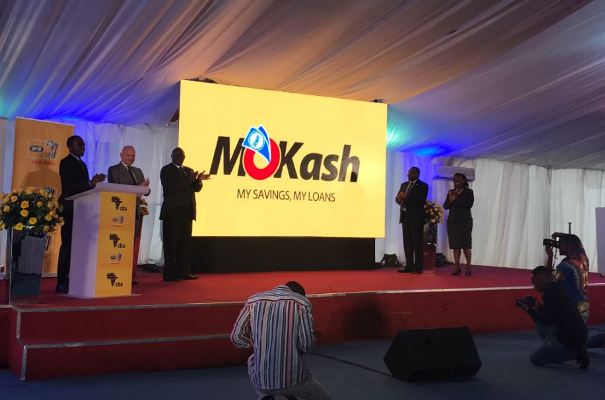 Steps to access MoKash
Dial *182#
Select 5 which is MoKash
Select 1 which is English
Select 1 for saving (Save as low as Rwf 100 to be able to get a loan)
Repeat above steps up to step 3
Select 2 which is for loans
Select 3 to check your limit ( A pop up message will show showing the amount you are allowed to get)
Select 1 for loan request
Enter amount
Enter your Mobile Money PIN to confirm your loan
You will receive a loan on your Mobile Money account.