Twenty three years ago, Rwanda was at the extreme of destruction – a million lives were lost in a genocide against Tutsi.
However, when the Rwanda Patriotic Front stopped the genocide and defeated government army, it embarked on a battle to build a peaceful country.
Next year, students in Primary, secondary and university will begin studying 'peace building' as part of their curriculum.
Students are considered important change agents including; educators, decision makers and researchers.
Government has found it necessary to integrate Peace education into the National Education Curriculum under a new program 'Education for Sustainable Peace in Rwanda(ESPR)'.
ESPR program was launched today by the Ministry of Education during a three day Peace Education conference that is taking place in Kigali from February 20-22.
Over 100 local and international peace building experts, researchers, are holding panel discussions exchanging through existing tools , methodology and content contributing to a stronger base for peace education.
Based on the genocide history, Rwanda is taken as a good example that peace education can have a great impact.
"Rwanda has a lot to share on peace education but also in other areas of progress," said Johan Debar, in charge of Affairs of the Kingdom of Belgium Embassy to Rwanda, also one of speakers.
Kenny Osborne, Deputy Head of Department For International Development in Rwanda and also one speakers said that Rwanda continues to invest in basic education to take these lessons to regional level.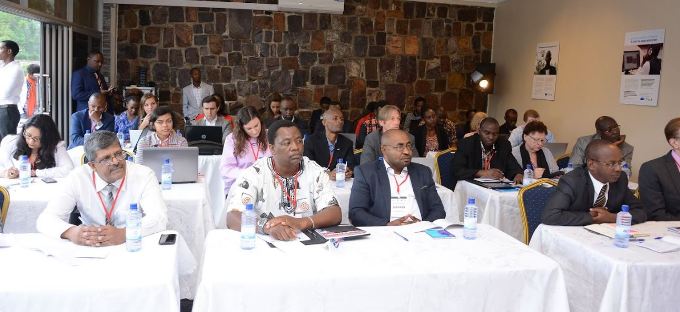 Isaac Munyakazi, the Minister of State in charge of primary and secondary education told participants that he was confident the program would achieve its aim – by catalysing pluralistic and constructive exchange.
"We need to equip our teachers to make sure the program will be implemented," Munyakazi said.
The Rwanda Peace Education Program(RPEP) was launched through collaborative efforts between Aegis, Institute of Research and Dialogue for Peace, Radio La Benevolencia and USC Shoah Foundation.
Under RPEP, 7500 students and 300 teachers were across the country trained.
"Through this program we saw successful integration of peace and values. Lessons from RPEP will be taught to students in a every class in the country," Munyakazi told participants.
Fidele Ndayisaba, the Executive Secretary of the National Unity and Reconciliation Commission told participants, "intergeneration transmission and trauma are still issues to deal with; however reconciliation is a  continuous process."
The Peace Education Conference was for the first time organised by Aegis Trust – that campaigns to prevent genocide worldwide; with the support of the UK, Sweden and US governments.