It was pomp and fanfare in Beijing Friday as Chinese President Xi Jinping and First Lady received President Paul Kagame and First Lady Jeannette Kagame at the official residence where the two leaders held talks.
Clad in long black overcoat amid freezing temperatures in the Chinese capital, Kagame arrived to full state honors. Following inspection of the guard of honor by both leaders, Kagame was ushered by host Jinping to talks.
Kagame is leading delegation of ministers and senior officials for a two-day official visit to China. The two sides agreed to upgrade the Rwanda-China strategic cooperation.
Chinese President Xi Jinping said he is convinced that visit of his Rwandan counterpart Paul Kagame has opened a new page of cooperation between both countries.
He pledged to support Rwanda in building its Economic Zone.
The 276 hectares and more than 160 plots for industries and warehouse, an ICT park and key infrastructures in the heart of Rwanda, Kigali's Special Economic Zone is open for both local and international investors.
Among others, Chinese companies already settled in the vibrant industrial park, and the most known is C&H Garment which produces for both local and international market. However C&H Garment is only one among many Chinese ventures in Rwanda.
Figures from Rwanda Development Board indicate that currently, Rwanda registered 45 Chinese investments between 2010 – 2016. They include joint ventures with Rwandans.
The list is largely dominated by manufacturing, followed by accommodation and real estate, mining among others.
With Rwf 54.9 billion ($91.6Million) investments, Century Park and Residence Ltd which offers accommodation and food service activities is the biggest venture by Chinese investors on this list.
Another is Fuxin Jiuxing Science & Technology Development co. Ltd which invested $ 30 Million in Mining and quarrying.
New Century Investment Ltd/Marriot Training Center and New Century Luxury Apart also in accommodation and food service activities comes third. It is a joint venture between Chinese and Rwandan investors.
Rwanda offers such a favorable business environment that even small and medium enterprises from China find their way on Rwandan market.
Those include companies like RWIN INVESTMENT LTD which invested its $182,000 in manufacturing, and Sunbelt Textiles Rwanda Ltd with $263,000 investment also in manufacturing.
Apparently, after this visit Rwandans will see construction of numerous roads, commercial complexes and other vital infrastructure by Chinese companies.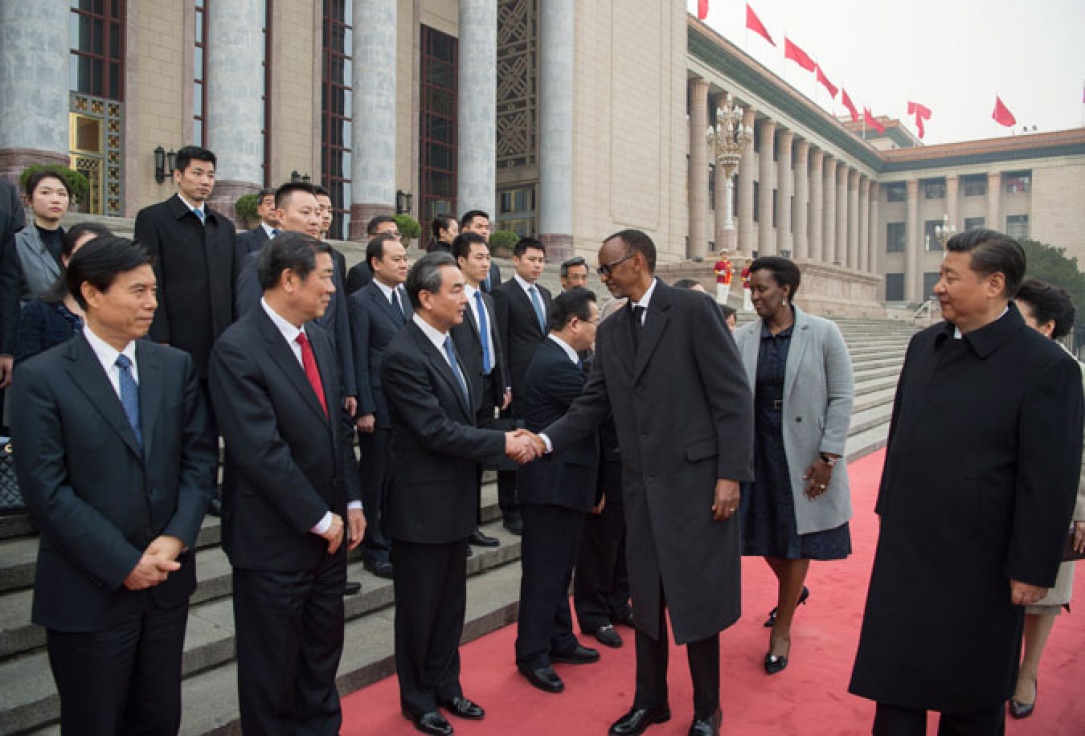 The Chinese President called for stronger bilateral cooperation in the areas of industrialization, agricultural modernization, infrastructure building, tourism and security.
Xi Jinping expressed his hopes that, through this cooperation, more Chinese companies will be involved in infrastructure construction projects in Rwanda.
President Kagame acknowledged the role of China in advancing Rwanda infrastructure agenda.
He said, "Rwanda appreciates the good bilateral relations and cooperation we share, and China's contribution in various sectors in Rwanda, especially in infrastructure and development projects has been useful."
He added, "China's commitment to Africa is welcome, and together with partner states on our continent, Rwanda looks forward to engaging fully in the Forum on China – Africa Cooperation process."
The forum on China – Africa Cooperation is an official conference between the People's Republic of China and African States.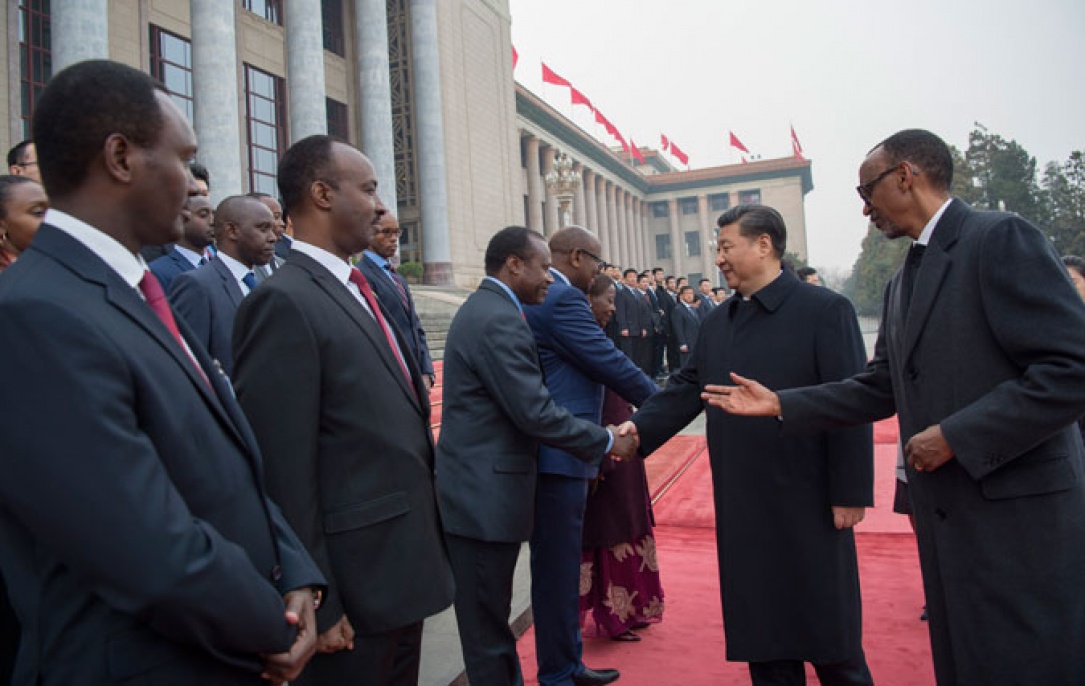 Taking note of Heads of State commitments so as to take up necessary assignments afterwards were, on Rwandan side, Ambassador of Rwanda in China Lt General Charles Kayonga and Minister of Foreign Affairs Louise Mushikiwabo.
Minister of Infrastructure James Musoni, Rwanda Development Board Chief Operations' Officer, Emmanuel Hategeka and Minister of Finance and Economic Planning Amb. Claver Gatete were also part of this delegation.
MORE PHOTOS OF THE VISIT HERE