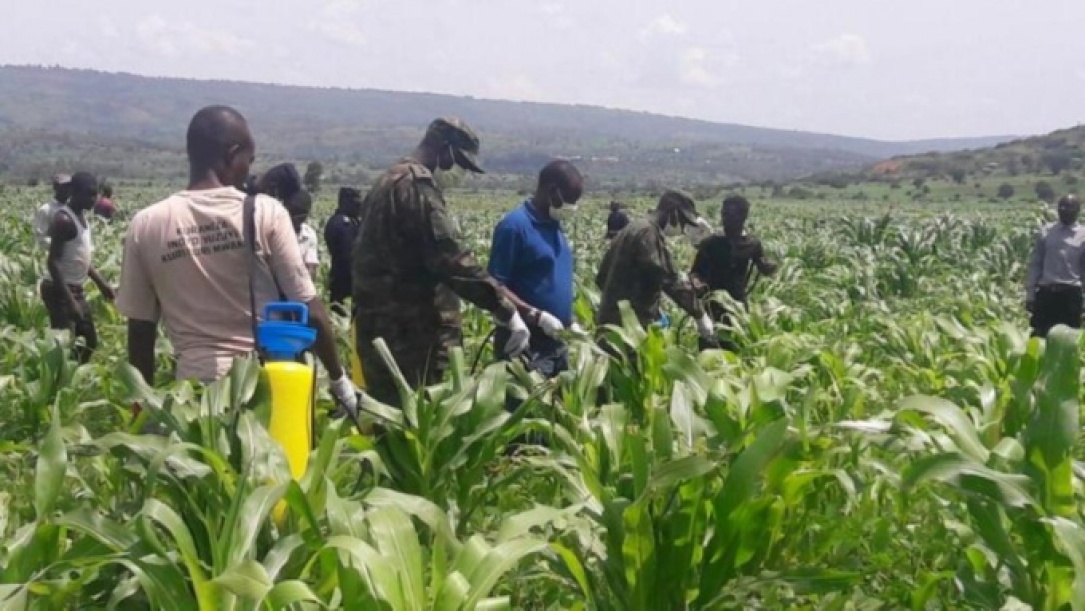 The Rwanda Defence Force is supporting a countrywide operation to eradicate the so called "Fall Army Worm", a devastating insect that has become a real threat to Rwanda's food security.
The rare insects first appeared Nyamagabe District (southern Rwanda) around early February 2017. The insects have since spread across all Districts of the country.
They mainly attack and seriously damage maize, but are also heavily eating away anything on the farm.
The military is employing 5EW, a pesticide that is being used countrywide.
The pesticide has been designed and is produced by SOPYRWA, a Ministry of Defence affiliated company.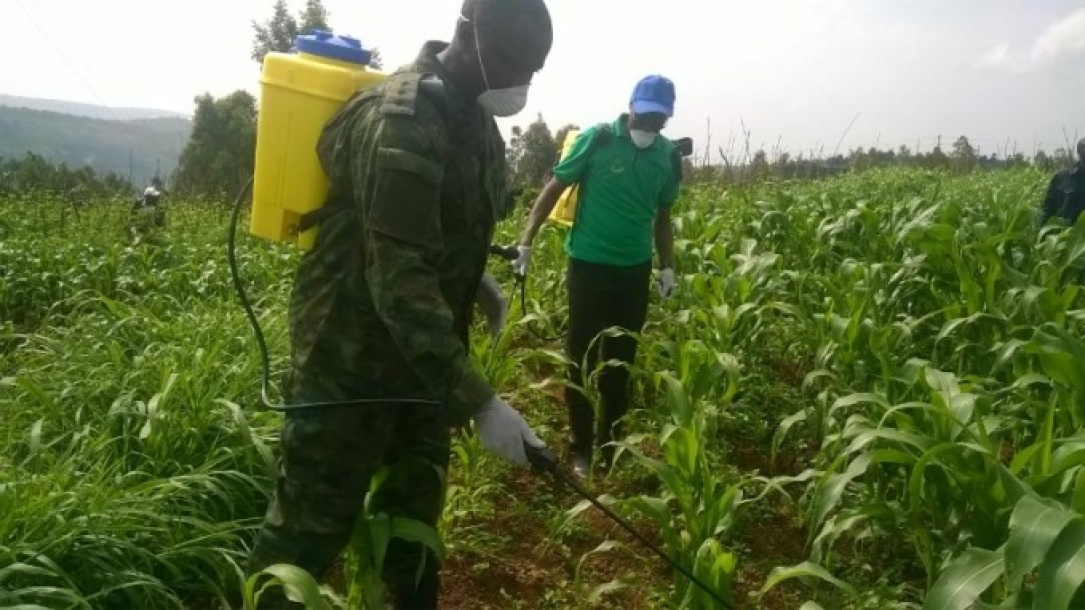 Available information suggests the worm has left large parts of Southern Africa counting huge losses – especially in Zambia and Malawi. How it reached Rwanda remains a mystery but government has put up huge resources for the control program.