The National Electoral Commission has received President Paul Kagame credentials and will wait to be approved  as a candidate for the forthcoming August Presidential elections.
Kagame the flag bearer of RPF party is the sixth presidential hopeful to present documents to the electoral body.
Others waiting to be approved include; Frank Habineza of the Democratic Green Party of Rwanda and four independents including; Fred Barafinda, Gilbert Mwenedata, Diane Rwigara and Philippe Mpayimana.
Kagame arrived at the NEC offices at noon and was greeted by cheering supporters. He waved to them while walking into the Electoral body offices.
Kagame presented his credentials after Mpayimana, a journalist who repatriated from France in February announcing his intention to vie for presidency.
"It was cumbersome to raise the required 600 signatures. I almost pulled out but stayed because I represent a number of Rwandans who want change," Mpayimana said.
After presenting credentials to NEC, Kagame spoke to journalists and answered several questions directed to him.
He told the media that the youth can never dodge politics.
"There is no way you can say I will be doing something on my own that will have nothing to do with politics," he said.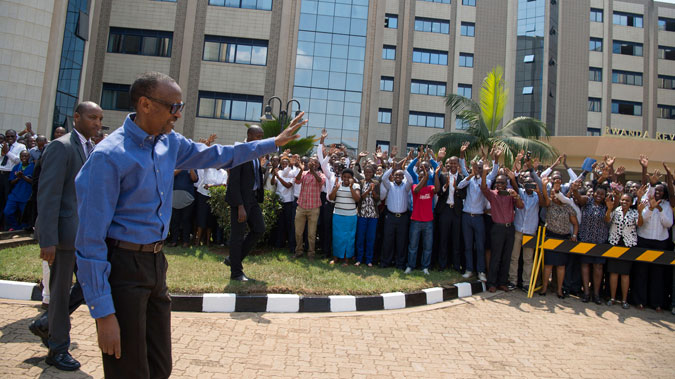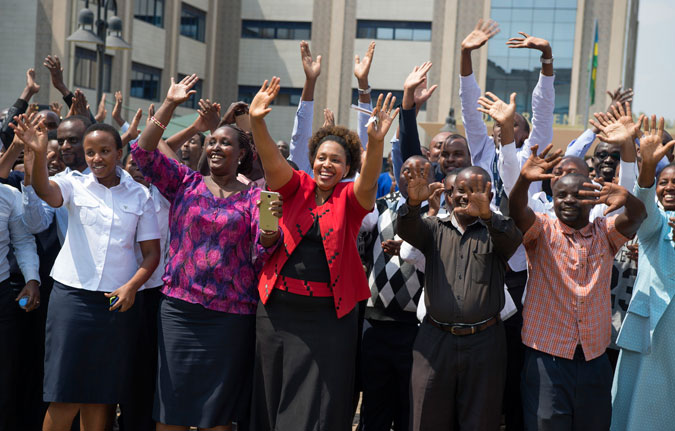 "Politics will have something to do with you so you better have something to do with politics," he added and said it's up to the youth to choose in which way they can get involved in politics.
"I am not telling you how, I can only urge you to get involved in politics, and good politics," said Kagame.
This eagerness to serve in politics should also come with the youth's sense of confidence and finding own solution instead of giving excuses that there is no prepared ground.
"To be a leader, stop having a sense of entitlement that someone, every time, everywhere, owes you," he said.
For sure, leadership is a difficult task, but for Kagame, the achievements one makes together with their constituency transcend everything.
"The role each citizen plays in achieving our goals makes carrying the burden of leadership lighter," he said, adding that to achieve, leaders and citizen need each other.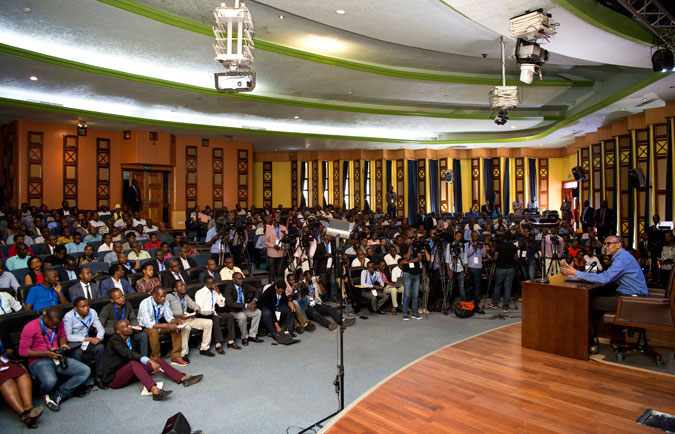 Kagame fired back at criticisms against the Made-in-Rwanda campaign.
"Do you choose to be recipient of second hand clothes under threat of AGOA or to grow the textile industry Rwandans deserve?"
African Growth and Opportunity Act (AGOA) is a US trade Act that enhances market access to the US for qualifying Sub-Saharan African (SSA) countries since 2000.