Philippe Mpayimana the only independent candidate has promised to slash bank interest rates down to 10% if he is elected as next president of Rwanda.
On July 18, Mpayimana continued his campaigns in Rusizi  and Nyamasheke districts with new strategies.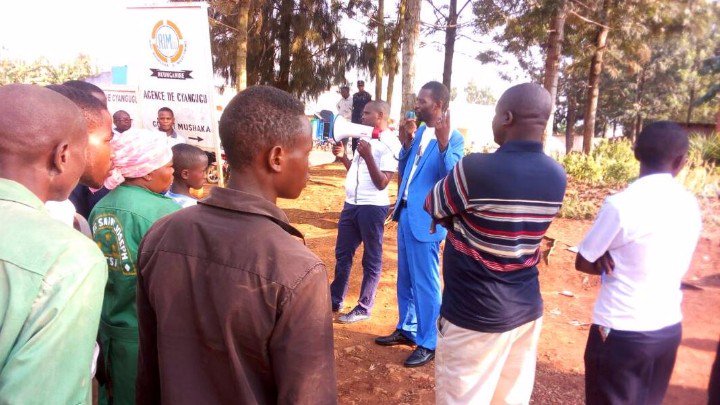 After spending a late night rally in Kamembe the previous day, Mpayimana capitalized his campaign on Q&A's and distributing leaflets of his manifesto to reach more supporters.
He arrived in Rwimbogo and Bugarama sectors in Rusizi before midday and proceeded to Nyamasheke at 2pm.
"Am a Rwandan like you and I am glad that we are all here to build our country," he said.
"When you reach the ballot make sure you look at the symbols of steps. I chose this symbol because it's a sign of ensuring our economy goes up without missing a step.
Mpayimana said that his presidential manifesto is built on a principle of a balanced economy and justice.
"You see many with good houses and money but it is important this economy is shared. This shared economic power is what strengthens the economy," he said.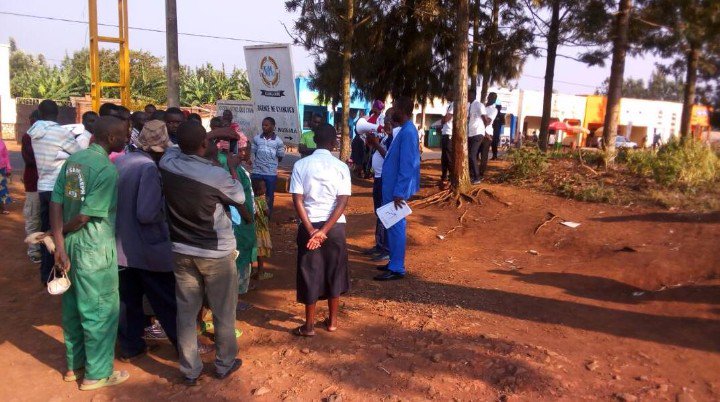 He suggested that in his agenda, if someone loses a job, they will be given an alternative.
"For example hawkers should be given options, not to be taken far from clients with caution of cleanliness," said Mpayimana while attacking a government policy to build markets for street vendors.
Mpayimana said that once elected president, he will slice prices and taxes on agriculture products especially locally grown rice and other foods compared to imported ones.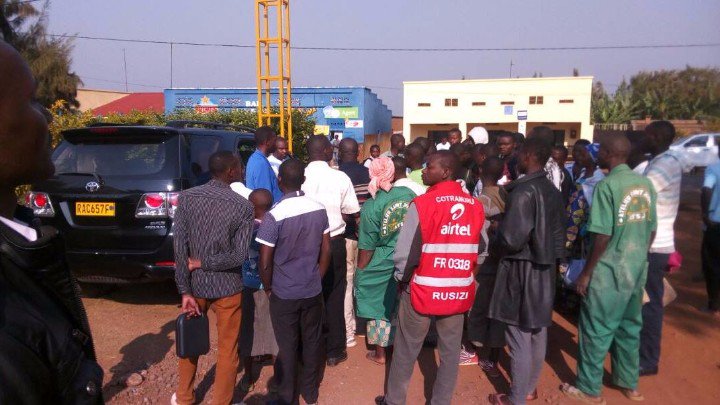 His supporters asked how he plans to improve the economy contrary to what the government has done so far.
"Bank interest rates should reduce from 20 to 10 percent at least in the next ten years. This will reduce the auctioning of property and businesses," he said.