President Paul Kagame has told Israel Investors that doors are open for business in Rwanda and they should start exploiting available opportunities.
"Rwanda is open for business and we look forward to welcoming private sector delegations from Israel even more frequently," he said.
President Kagame and First Lady Mrs. Jeannette Kagame arrived in Israel yesterday on a 2-day state visit.
This morning, Israel President Reuven Rivlin and Prime Minister Benjamin Natanyahu received President Kagame at the President's residence in Jerusalem.
Both leaders reaffirmed the two countries' relations especially in the business sector, while President Kagame sai
d Rwanda is ready to share with Israel common interests pertaining citizens.
"We are looking forward to reinforcing our collaboration with Israel on common challenges and issues of mutual interest."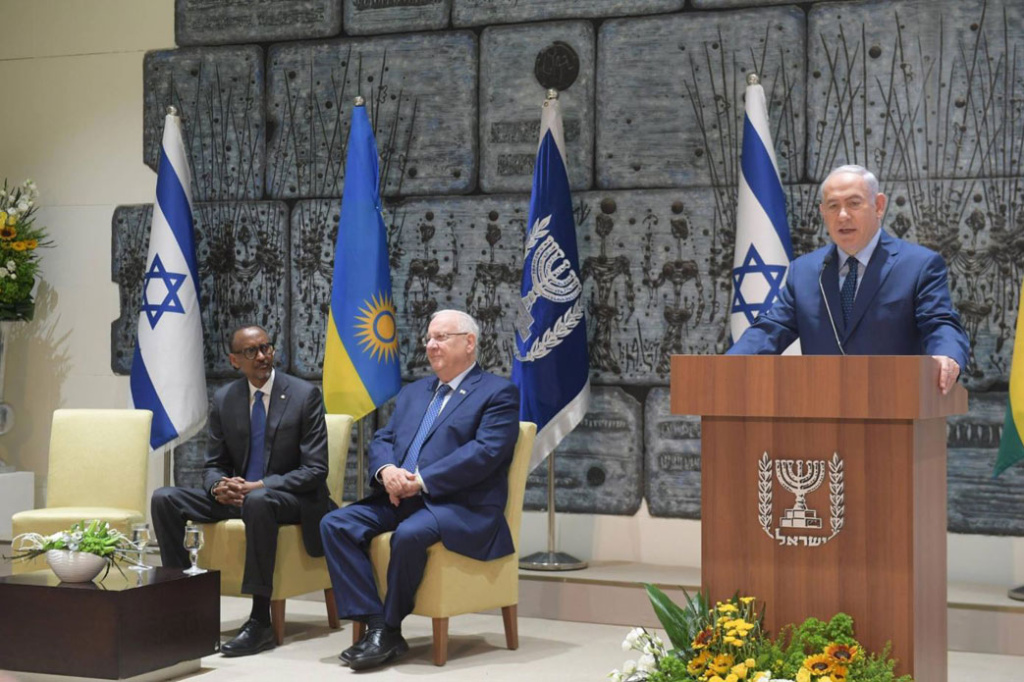 After the meeting, President Kagame proceeded to the Grove of Nations where he will be the 97th Head of State to plant a tree, symbolizing life and peace.
Peace matters as far as Israel and Rwanda are concerned. Both countries experienced a dark past; the 1994 Genocide against Tutsi in Rwanda where more than a million were massacred within 100-days.
In the holocaust, six million Jews were killed by the Nazi Germany and the World War II collaborators with the Nazis between 1933-1945.
Israel and Rwanda relationship has widened to include many areas of partnership.
In March this year, President Kagame became the first African leader to address the American Israel Public Affairs Committee (AIPAC) policy conference in Washington DC. – a high profile platform that brings together Jewish Community around the world.
The President paid tribute to Israel's commitment to renew its relations with Africa. In July last year, Prime Minister Benjamin Netanyahu visited Rwanda as part of his 4-day official visit to Africa.
Israel's partnership with Rwanda mainly focuses on Technology and Agriculture, and other sectors. Hundreds of Rwandan students are pursuing studies in different disciplines in Israel – the latest being 121 students who left for Israel in August last year.
In 2015, seven Rwandan information and telecommunication technology firms signed cooperation deals with select Israeli ICT firms.
Last month, a delegation of 20 chief executives officers (CEOs), managing directors and associates of different companies dealing in technology, health, education and energy met President Kagame in the capital Kigali and announced they finalizing plans to open their subsidiaries in Rwanda.