A gravedigger at Busanza cemetery in Kanombe sector, Kicukiro district remembers the day clearly; it was April 17, 2016, a Sunday when a distraught man came to him asking for help to bury his dead.
"He was struggling to mobilize family and friends to raise money for a coffin. He finally found one and then booked space for a grave in a section for the poor," Bartazar told KT Press on Saturday.
Busanza cemetery has two prices for burial; Rwf 15,000 and Rwf 250,000. Depending how financially able you or family are, they will book space for your body in either the 'poor' or 'rich' section.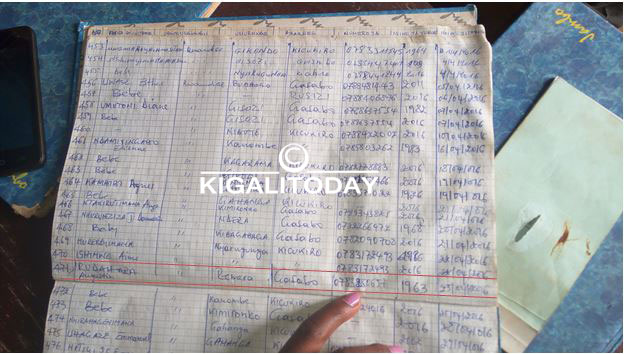 In this case, the deceased person was Augustin Rudahara, whose family has little for themselves and couldn't afford the many costs associated with funerals. He died at Kibagabaga hospital on April 16, 2016. They were able to bury him the next day.
According to Jean Damascene Mujyambere who coordinated the funeral and bought the coffin, neighbors in Ruturusu II and Rukiri II of Remera sector, Gasabo district raised funds that were required for funeral. They paid Rwf 15,000 for the tomb.
On the evening of July 7, 2017, the National Electoral Commission approved 3 candidates – Frank Habineza for the Democratic Green Party of Rwanda (DGPR), the Rwanda Patriotic Front (RPF) Inkotanyi's incumbent Paul Kagame. An independent candidate former journalist Philippe Mpayimana also qualified after fulfilling all requirements, including 600 signatures of citizen who hail from 30 districts of the country.
This was a requirement for three other independent candidates – Gilbert Mwenedata, Barafinda Fred Sekikubo and Diane Shima Rwigara. A detailed report read to journalists at the event yesterday by NEC chief Prof Kalisa Mbanda shows the three candidates who were rejected lacked several documents. For example Barafinda had no single document that confirms he is Rwandan by nationality. But when it came to Diane Rwigara, her dossier carried more shocking pieces.
When NEC officials analysed her 600 nomination signatures using the national ID systems, three people, who are recorded as deceased, appeared. In addition, they all came from Gasabo district.
"One of the ghost signatures belongs to a person who died at Kibagabaga hospital on April 16, 2016 and buried in Busanza cemetery," said NEC officials while announcing the list of approved candidates on July 7, 2017.
The three deceased people include Innocent Maniraguha, Desiré Byiringiro and Augustin Rudahara. KT Press can exclusively confirm that Rudahara is buried at Busanza cemetery.
In a small old and fading book in which the cemetery records all dead, Rudahara is number 471. He is buried next to Murereyimana Athanasie who died on April 22, 2016 aged 30 and a baby that did not have a name yet.
"After the burial, the family of Rudahara put a small cross made from sticks on the grave," said Bartazar, the gravedigger. Just broken pieces of the cross is what remains today when KT Press toured the site.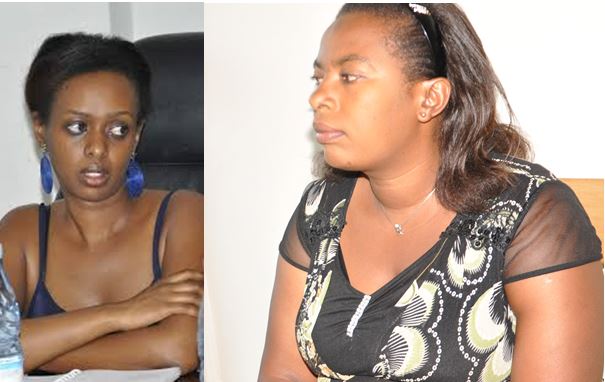 Diane Rwigara is off the presidential candidates' list, but her battles are far from over. Another party PS Imberakuri announced Saturday evening that it was taking her to court for filing names of its members without their consent.
Its leader Christine Mukabunani told a press conference that Diane Rwigara submitted names of 34 people who are registered as PS Imberakuri members. The party itself did not field a presidential candidate and accuses local officials of curtailing its activities.
"Shima Rwigara stole a list of our founding members and they are now asking us how she got the list. We are organizing a national congress after which we will sue her," Mukabunani angrily charged.
She said her political party resolved not to support any candidate for the August 4 elections. So how did Diane Rwigara, from a wealthy family, obtain the names? There are indications a NEC volunteer was involved. For all the days she visited the NEC offices, Diane arrived in a different top range car. There was a person seated at the front who promptly jumped out to open her door.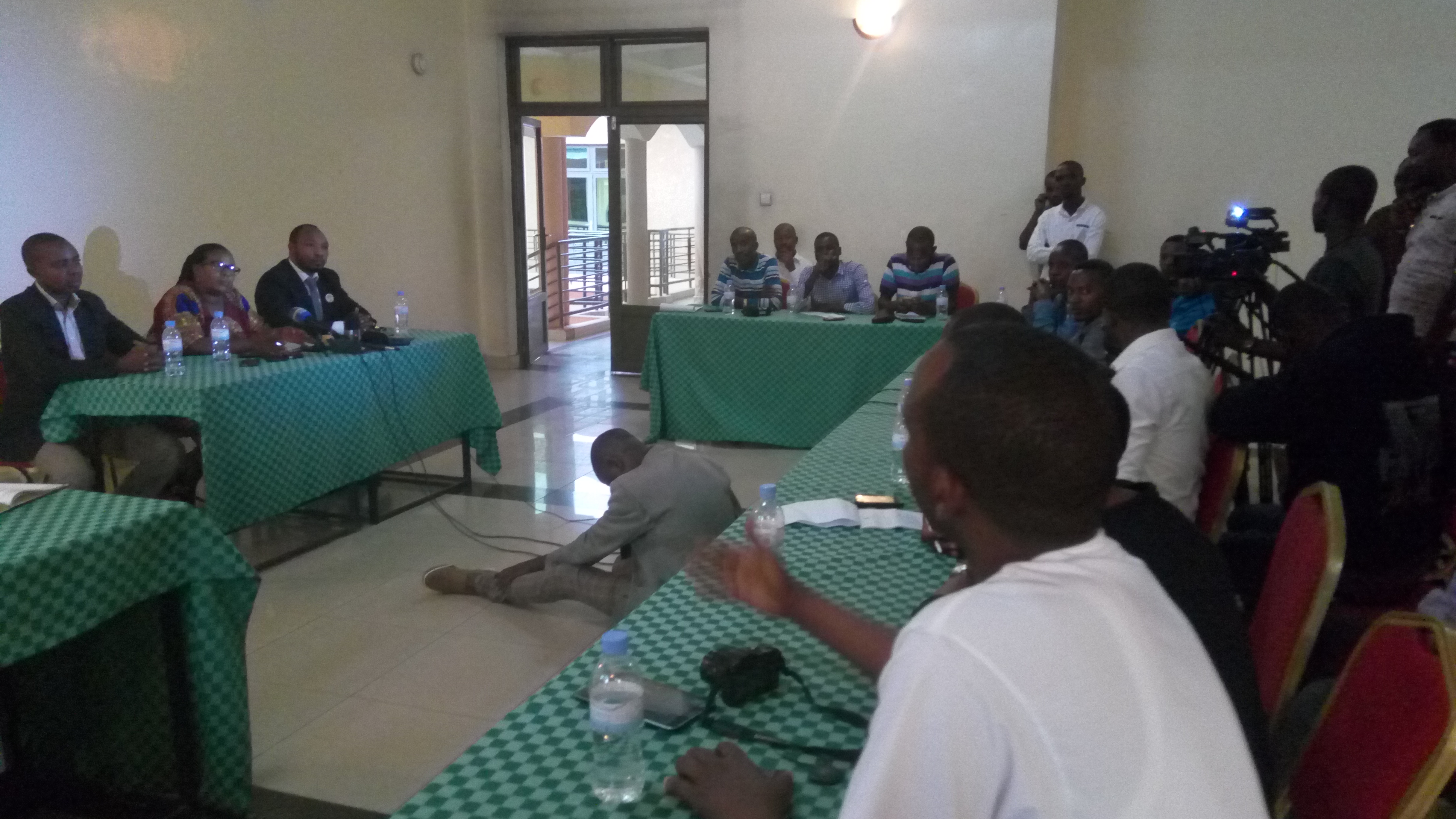 Her team was readily willing to pay for any service without hesitation. For example, reporters who covered her events and trailed her to different places have been getting money known among media practitioner here as "Giti". At every press conference, all reporters who register get between Rwf 10,000 and Rwf 50,000 – depending on how influential your media stands. Reporters of foreign media have had cars dispatched to pick them.
Shima Diane Rwigara presented 572 signatures out of the required 600.
While other candidates are busy organizing campaigns which kick off on July 14, Rwigara could be thinking of the best lawyer there is in this city to defend her because PS Imberakuri actually says the signatures of its members were forged.