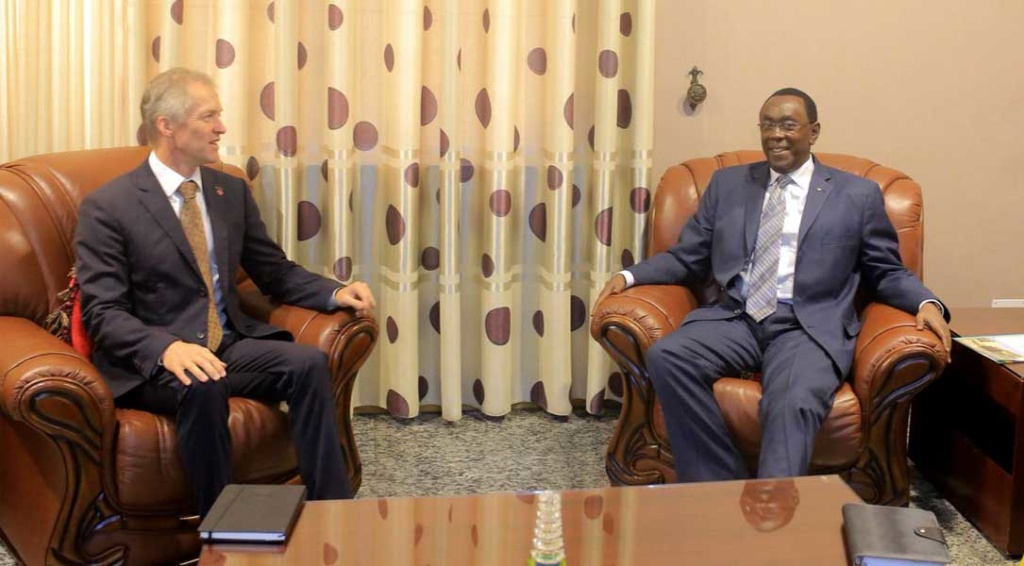 The outgoing Belgian envoy to Rwanda Arnout Pauwels has said that by voting for Paul Kagame to lead Rwanda for next presidential term was a great choice Rwandans have made and will never regret.
Pauwels has concluded his tour for a three year term as ambassador.
While biding farewell to Senate president Bernard Makuza and the Speaker of Lower chamber Donatille Mukabarisa on Tuesday, Pauwels hailed Rwanda for holding peaceful elections.
He said 40 teams of observers from all diplomatic missions to Rwanda were dispatched across the country and they noticed a massive response of voters who chose a candidate that has the best development agenda.
"We have witnessed a very peaceful and calm elections here. The voters expressed themselves and voted for their best candidate," he said.
"Paul Kagame's program is well known. We are looking forward to working with him to continue development and growth in this country."
He called for support to President  saying he "will guarantee development of Rwanda, equality and access to wealth for all citizens."
Ambassador Pauwels who wore a "HeForShe" badge also hailed president Kagame and First Lady Jeannette Kagame for championing the "HeForShe" initiative.
Pauwels credits also go to Imbuto Foundation that promotes education for girls, fights gender based violence and promotes women empowerment.
"Whoever had chance to work here will definitely speak for Rwanda. It's a good place to be, with a governance style that is delivering to the people," Ambassador Pauwels said.
Senate President Bernard Makuza said Belgium has been partnering with Rwanda in the areas of health and energy, but the outgoing envoy promised to encourage foreign investment in the country.
Ambassador Pauwels who was appointed in Rwanda in 2014 will be replaced by Ambassador Benoît Ryelandt.