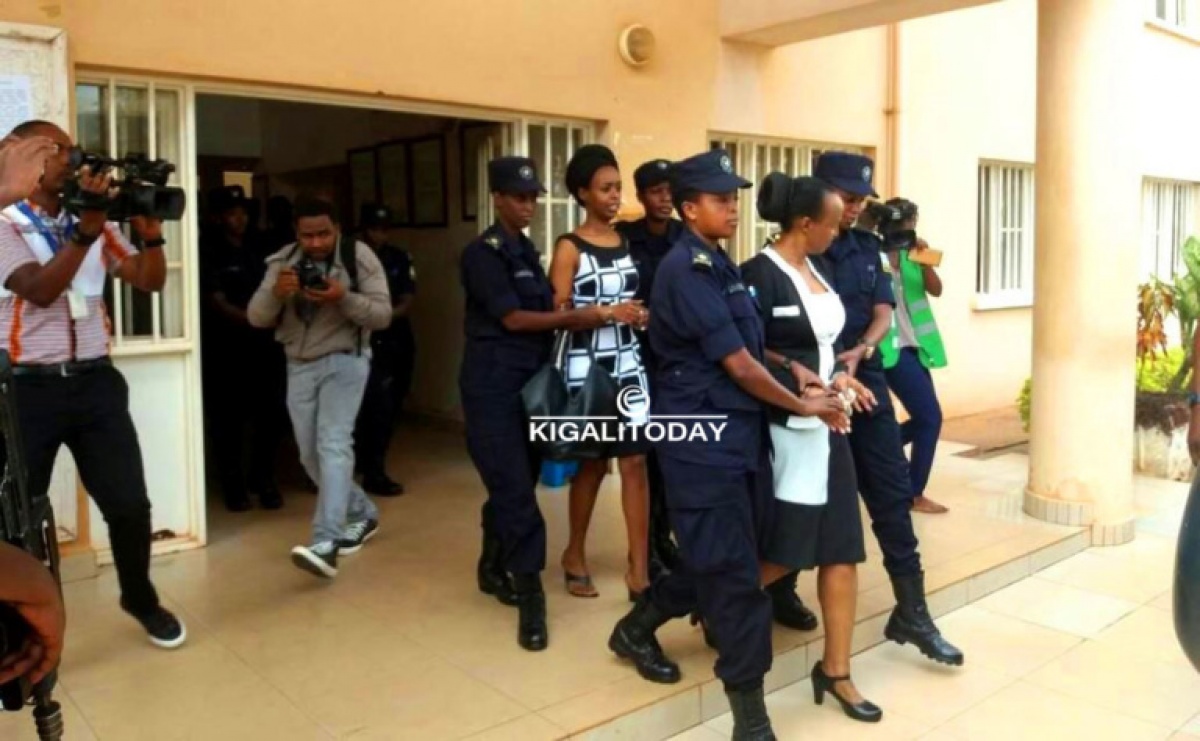 Following yesterday's pre-trial hearing of a case involving Rwigara's three family members and prosecution, Nyarugenge intermediate court will tomorrow decide on a bail request.
Mrs. Adeline Rwigara and her two daughters; Diane and Anne Rwigara have been battling bail after they were arrested over serious crimes, according to prosecution.
The trio are accused of inciting insurrection but both Adeline and Diane Rwigara face separate charges; Divisionism and forgery respectively.
On Monday this week, Prosecution played 12 audio clips detailing Adeline Rwigara's conversations with other suspects living abroad, but requested the remaining 8 audios be played in a closed-door session. They were played yesterday.
In a series of pre-trial hearings, the accused and their lawyers kept tabling evidence of their innocence, but prosecution remained firm on its details of the crimes they committed – pushing for a 'no grant' of bail appeal.
Yesterday's pre-trial resumed around midday with accused and their lawyers defending a bail request, while prosecution gave its side.
Minutes later, the session was taken under closed door when prosecution played the remaining 8 audio clips which had been kept confidential.
Later in the day, court resumed the open session which went up to 7pm after a consent of all parties in the trial.