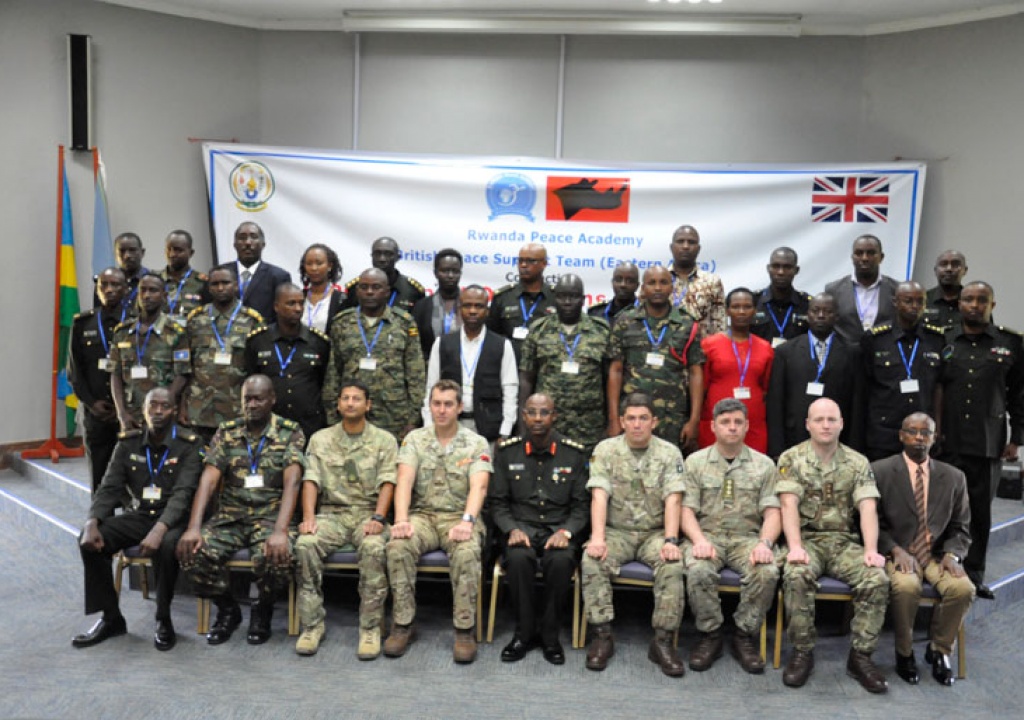 The Musanze based Rwanda Peace Academy has launched Peace Support Operations (PSO)Logistics Course to enable officers to optimize available resources during peace missions.
The course will be attended by 24 military, police officers and civilians from 4 African countries,including; the Federal Republic of Somalia, the United Republic of Tanzania, the Republic of Uganda and the host Rwanda.
The Director of Rwanda Peace Academy, Col. Jill Rutaremara, said that United Nations and African Union (UN/AU) logistics officers deployed in peace missions must understand various forms of logistical support in peace support operations  and the entire logistics chain.
The chain includes;  acquisition, storage, distribution, maintenance, evacuation, and disposition of material in the mission.
"Inadequacy of resources to support peace support operations makes it imperative to train staff officers on logistics in order to optimise the available resources," Col Rureremara said while opening the training on Monday.
"Officers in charge of logistics should therefore be conversant with the concept, doctrine, policies, and procedures of logistics in a peace support operations environment."
The course which will run up to December 8th, seeks to enhance participants' knowledge and understanding of the role and conduct of logistics, as part of broader Integrated UN/AU processes on PSO.
The Deputy Chief of Staff, British Peace Support Team, Eastern Africa, Maj. James Rix- the course facilitator said that Rwanda will be one of the biggest beneficiaries.
"Whilst the Rwanda Defence Force does not have a formal PSO Logistic training curriculum, they are wholly committed to supporting courses such as this. It is particularly gratifying to see so many Rwandan military, police and civilians participants on this course," Rix said.
The British Peace Support Team, Eastern Africa (BPST – EA), and the United Kingdom (UK) are the major funders of this course.