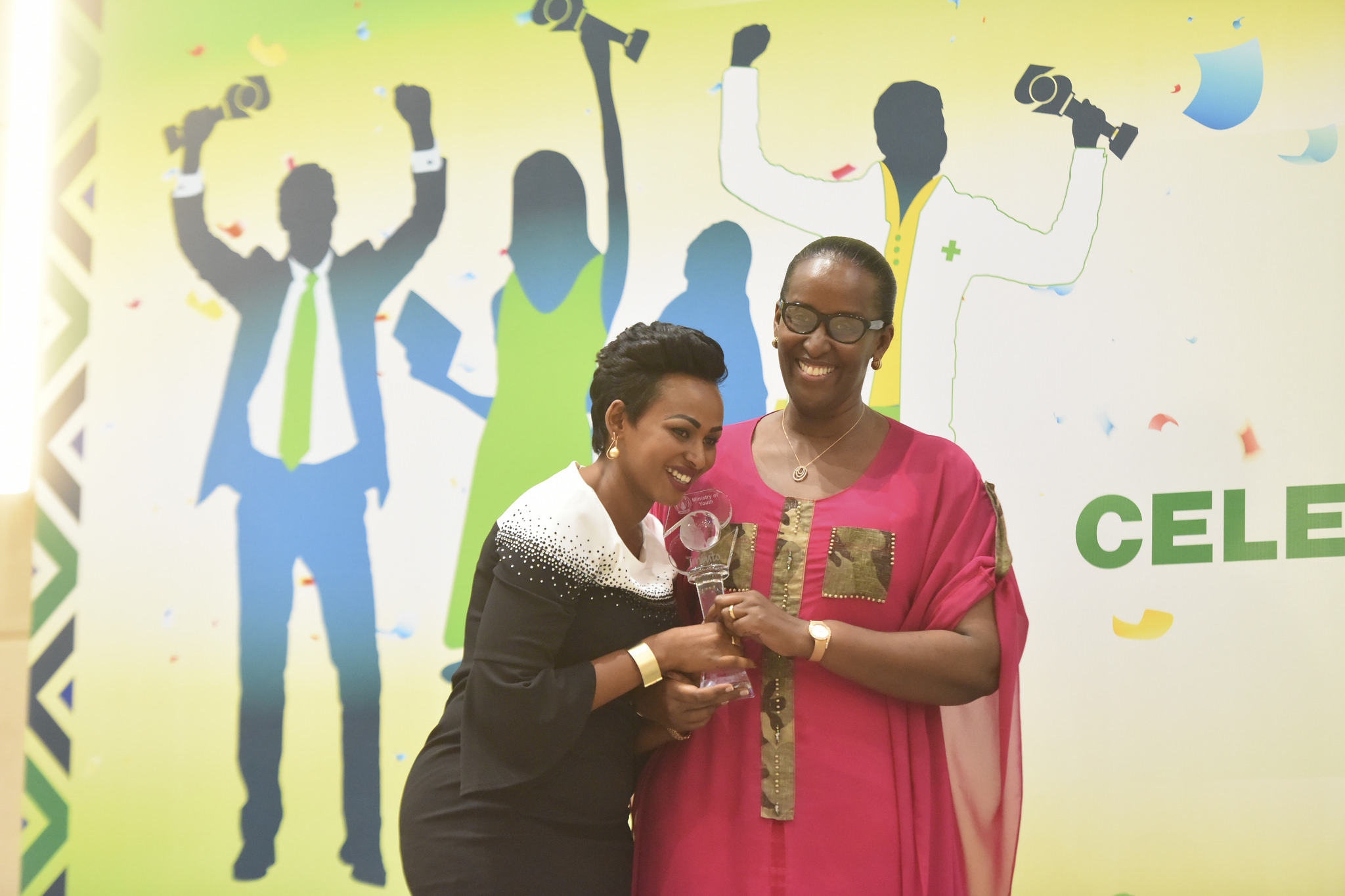 The First Lady Mrs. Jeannette Kagame has told Rwandan young entrepreneurs with outstanding community initiatives that their work will always be recognized since they inspire their peers.
Every young Rwandan innovator can take credit from this statement of the First Lady. However, the message was most especially intended to 10 youth who won Imbuto Foundation's YouthConnekt Champions and Celebrating Young Rwandan Achievers (CYRWA) Awards, season 2017, and their predecessors.
Imbuto Foundation is a philanthropy organization chaired by the First Lady Mrs. Jeannette Kagame.
On December 8, the First Lady officiated awarding ceremony to the ten beneficiaries in Kigali.
"This celebration is a testament, just like it was for your predecessors, that your passion, ambition and hard work, did not go unrecognized. We see in you limitless abilities of our young men and women to develop something that will inspire generations to come," she said.
The awardees hail from several disciplines but all share a unique character. They represent a project that solved a particular problem in the society without using huge resources, but brain and unparalleled devotion.
For example, Bahati Vanessa – founder of Jordan Foundation was recognized for her charitable act where she founded a village for children with visual impairment.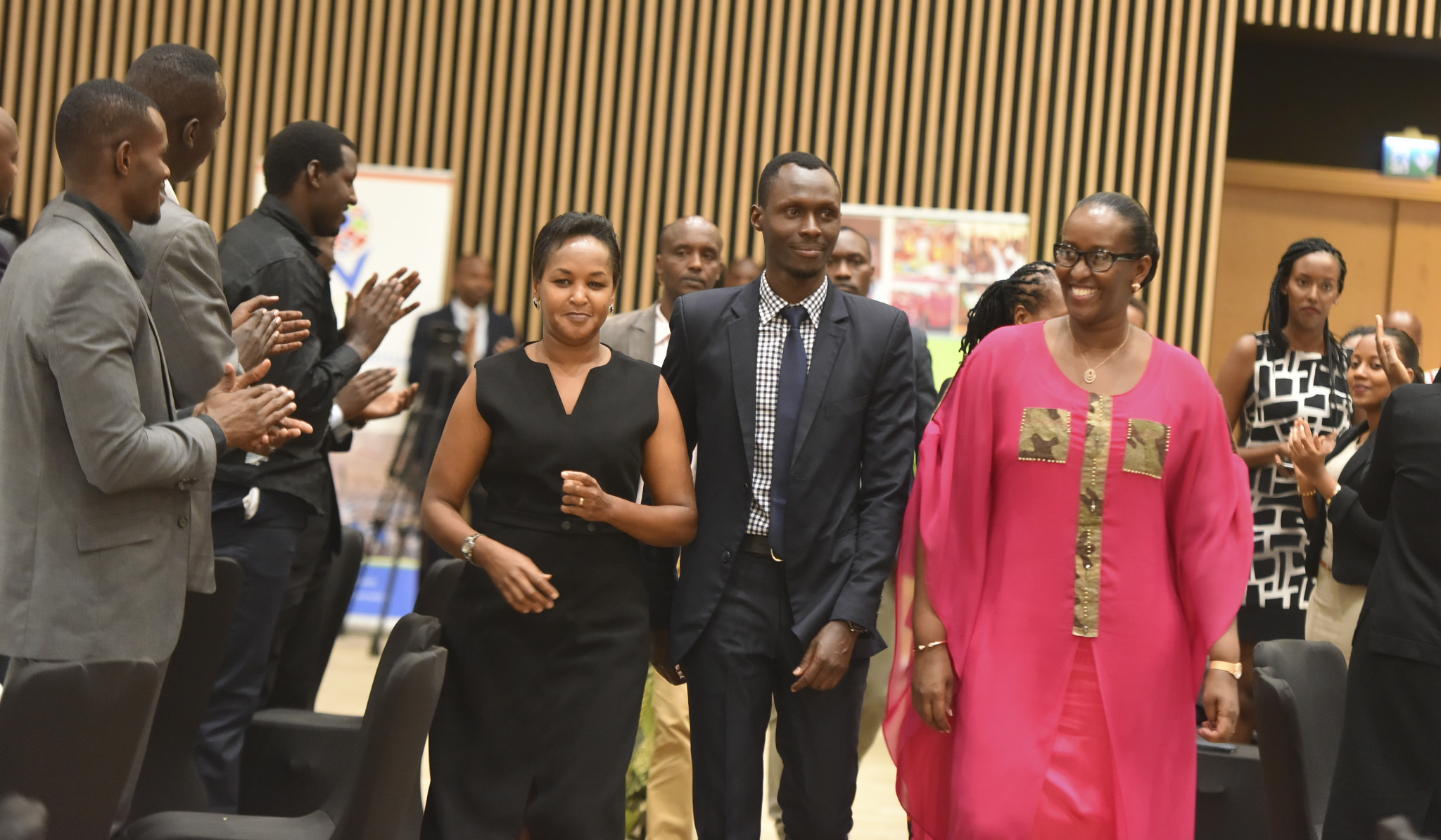 Jordan Foundation was named after her son, Jordan Hakiza currently aged three.
In 2015, Bahati had her third pregnancy but her joy was mixed with anguish when the baby was born with visual impairment.
"At first I thought it was a curse but later realized that my son was a baby like any other who needed help," Bahati told KT Press in a previous interview.
 "I decided to seek treatment in Rwanda to no avail. Later on I decided to go abroad but my efforts yielded no results."
The 37 year old mother of three boys got only one advice to return home and love her son.
On her return from India in August 2015, Bahati realized that it is not only her child who needs attention, and from there she was encouraged to start the foundation.
With the help of local authorities country wide, 20 children aged between four and eight were selected from vulnerable families and they are taken care of at the centre which is located in Jabana sector, Gasabo district, in Bahati's home.
The children are given basic education and a holiday to go back to their families thrice a year.
The First Lady thanked such endeavor which gives hope for better future to many.
"Young Achievers and Youth Connekt Champions who dared to venture into fields that may have seemed out of their reach, remind us that there are no limitations to those who set their sights on a noble cause, and who seek to change our communities for the better," she said.
"My wish to all nominees is that these recognitions will encourage you to keep nurturing your passion, and abilities to bring to this world much-needed innovations, while setting the bar high, for many more, will surely follow in your footsteps."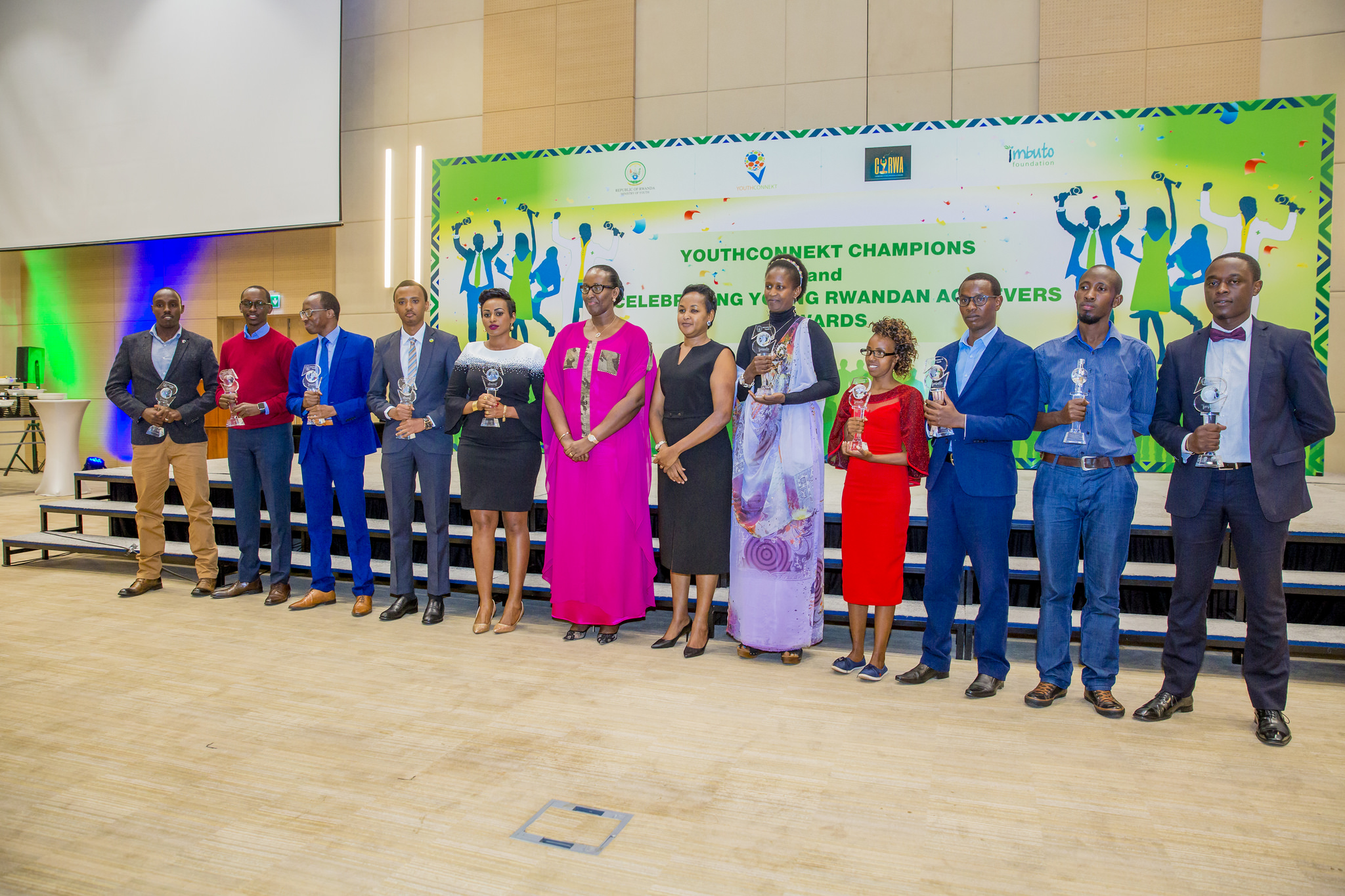 The First Lady believes that the awardees will inspire their age mates to adopt positive change.
"Congratulations to all nominees! You are indeed the personification, and proud examples of why we believe that youth empowerment is more than just a concept, but rather a force for positive change in itself."
After receiving the award, Bahatai said: "This award will keep me motivated even when I feel like losing my courage."
Meanwhile, other award winners include; Angel Uwamahoro a young poet, actress and dancer whose work of art presents the identity and culture of the country.
Patrick Nsenga Buchana – the CEO of AC Group which initiated the Tap&Go card used in transport as the country drives towards cashless economy was also awarded.
Aimee Laetitia Umubyeyi – a young electrical engineer was awarded for having supported her Kirehe community in electrification of their village.