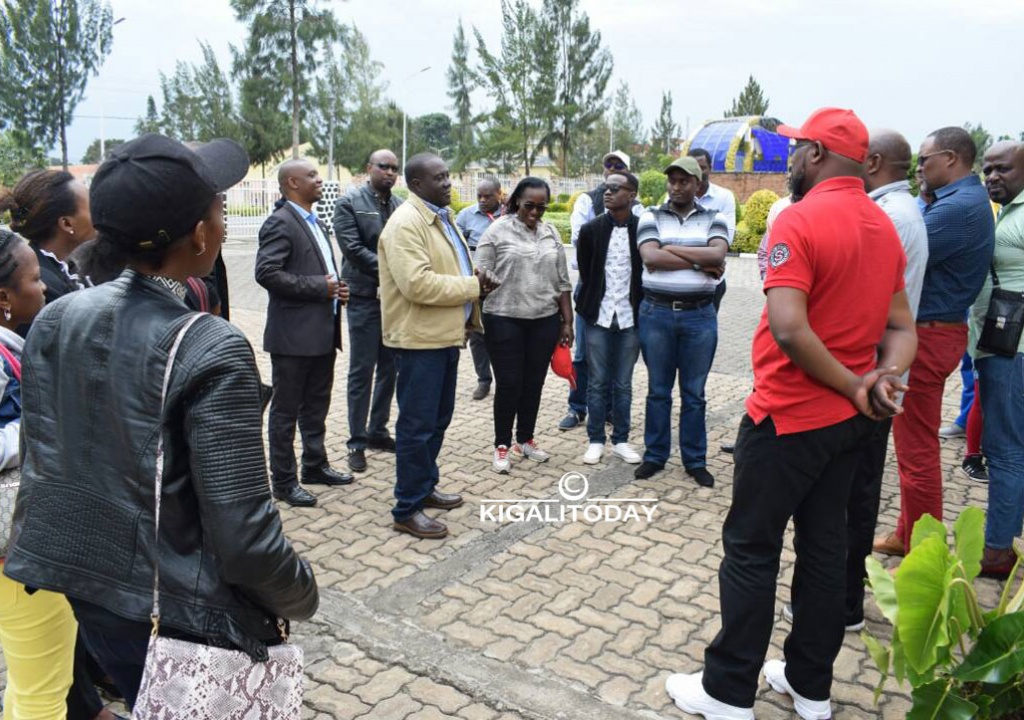 Festive season, even for those who had prolonged them by a week more, are over, and it is time to go back to work.
Rwandans living abroad are also packing and booking flights to their destinations.
The year has been particularly good to them and this has triggered more generosity towards their compatriots, thus several pledges to improve the well being of the society where they hail.
For example, while they were touring Musanze district, home to the rare Mountain Gorillas and a famous touristic destination, fifty Rwandans from different countries could not hold it when they saw a successful farmer who earns up to Rwf72, 000,000 from his 600 pigs annually.
They pledged to give the youth from the district 500 pigs to improve their well-being.
"I beg each of us to do something so that we leave here a tangible action instead of waiting for days," Christine Mukamana a Rwandan living in Canada asked her colleagues.
Meanwhile, the Kenyan community also pledged to give 40 cows during the National Dialogue-Umushyikirano 2017.
Rwanda Agricultural Board (RAB) revealed to KT Press that they have started giving out the cows.
The Ministry of Agriculture and Animal Husbandry expressed their acknowledgement towards that gesture.
"Rwanda Diaspora in Kenya, we are very thankful to these cows" Geraldine Mukeshimana, Rwanda Ministry of Agriculture and Animal Husbandry wrote on twitter.
Meanwhile, Adolphe Muthoni from Gant, a city in Belgium came for holidays with wife and child and is planning to leave this Wednesday.
He told KT Press that his community supports poultry and piggery in two cooperatives of Kamonyi district.
He said this year; they are targeting to raise more to improve the well-being of the cooperative members.
Other Rwandans in diaspora who did not come for holidays are also working on their annual plan.
Lillian Iradukunda from Canada told KT Press that since 2015, they started an initiative of supporting poor communities in Western Province.
So far, they have given 200 goats and paid health insurance for 2000 people in Nyamasheke and Rutsiro district.
Last year only, they raised Rwf11 million for those communities, and the target for 2018, is to raise Rwf15 million.
"Can you believe we started in Nyamasheke in 2015 by paying only 500 Health Insurance? Am happy and I want to continue raising awareness on this," she said.
Contribution of Rwanda community abroad to the country has been improving annually.
According to Rwanda Central Bank, remittances increased to $184million in 2017 from $159 million in 2015.