Rwanda Government may need to dig deep and remodel its strategy to control the loss and embezzlement of public funds.
The latest audit report (2016/2017) by the Auditor General presented to parliament this morning indicated that government has lost over Rwf270 billion through abandoned assets, contracts and delayed contracts.
As far as abandoned or delayed contracts is concerned, the auditor general mentioned the rehabilitation of Nyagatare Rwempasha Kizinga feeder road.
The Gisenyi modern market is also yet to be completed. The market which has been there for the last five years or so is far from being completed.
At the Workforce Development Authority (WDA), a project to enroll students in hospitality institute is also delayed because construction of its campus at Remera was not completed as it was expected in the last fiscal year.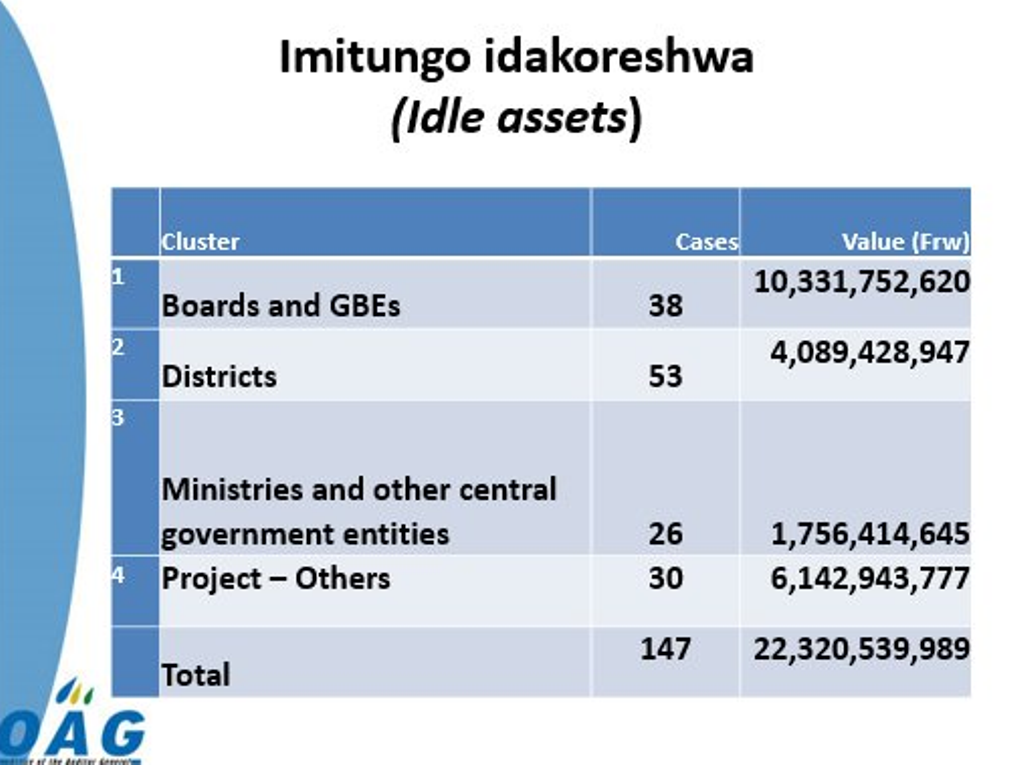 In particular Nyagatare district, Rubavu, Kirehe, Rusizi and Nyaruguru were the most cited with issues of delayed contracts.
Meanwhile the University of Rwanda was cited as institution with major idle infrastructure. For example, an ICT center that was built in partnership with the Korean Development Agency-Koica is not serving its purpose.
UR is being affected by unplanned students' relocation to other campuses. At some point, the university relocates computer science students from a campus which has facilities they need to campuses which do not have computer laboratories.
The Rusizi dairy plant constructed in Giheke sector, Rusizi district was also left idle after completion.
The contractor left the project and there is no follow up from Nyagatare district.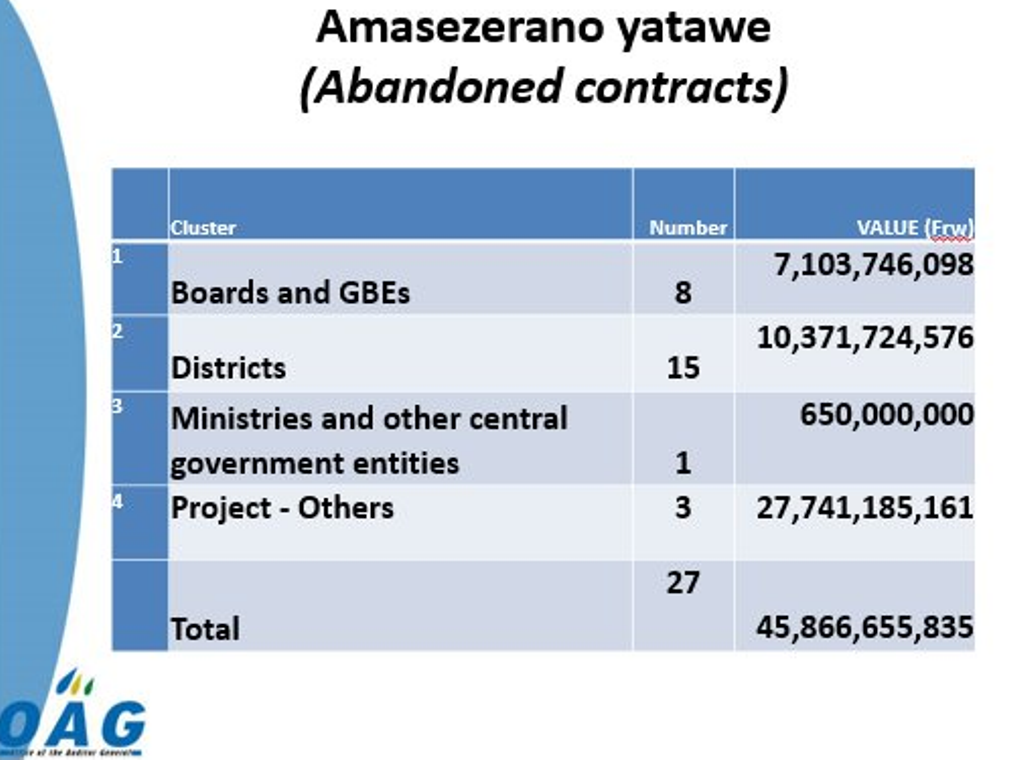 Obadiah Biraro, the Auditor General presented the damning report to Parliamentary chambers of deputies and Senators.
The parliament will review the report and forward it to Parliamentary Public Accounts Committee for further investigations.
According to Auditor General's office, the calculated value of money was found in Ministries, Government Business Entities; Boards, Districts as well as different projects.
In many instances, the government has lost billions in court battles against contractors who either abandoned contracts or connived with public officials in the embezzlement of public funds.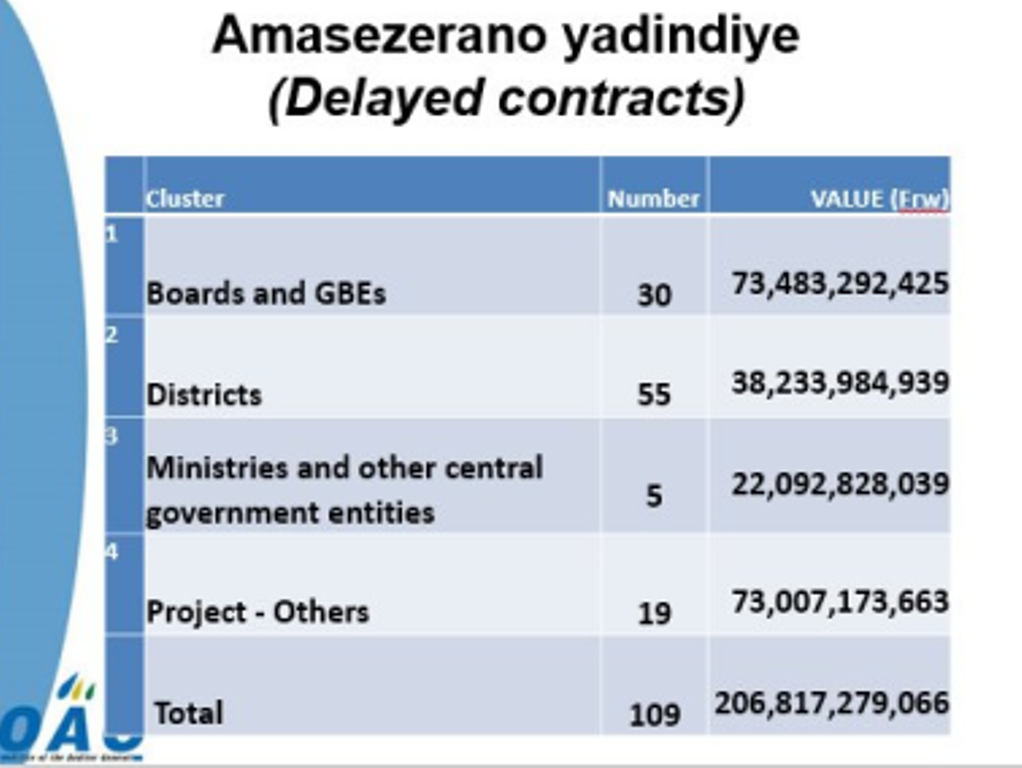 According to Ministry of Justice, the government loses at least Rwf1 billion ($1.170 million) every year in court battles due to incompetent lawyers.
In 2016, Justice Minister Johnston Busingye told KT Press that government won 67% of cases in the past years – only increasing by 7%. "The gap remains big," he said.