The number of Gas users in Rwanda may continue to diminish as retail prices on the market remain 'unbearable',gas users say.
Currently, a kilogram of gas on the retail market around the capital Kigali is between Rwf1000 ($1.14) and Rwf1400 ($1.61) depending on the location.
This registers an increase of Rwf200 from Rwf800 in the past two years. This, however, was down from Rwf1800 per kilogram in 2012.
Olive Umurerwa, a gas user in Kicukiro district in the capital Kigali, says the current prices are beyond many users' capacity.
"Gas is more efficient to use than charcoal or traditional firewood. But again, how many people are affording these surging prices," she asked.
Umurerwa uses 15kgs of gas in a period of three to four weeks depending on household needs.
Observers attribute continued increase in cooking gas prices to lack of open competition among importers hence price dictatorship on the market.
As of end last year alone, about 10 million kilograms of gas were imported into Rwanda.
There are about five licensed importers of Liquefied Petroleum Gas (LPG) in the country. These include; SafeGas, Lake Gas, Kobil, Societe Petroliere Ltd (SP) and Merez, but the importing dealers are grouped under an association. To be a member, you need to have the capacity to import at least 100,000kgs of gas, according to an official at SP who spoke to KT Press.
But what could be triggering increasing gas prices on the market?
According to a sales officer at Kobil Station who spoke to KT Press, "a kilogram of gas would actually be sold at Rwf600 on the retail market. If you calculate transport costs on top of an average Rwf210 per kilogram at Dar-es-Salam port, prices wouldn't be that much," he said.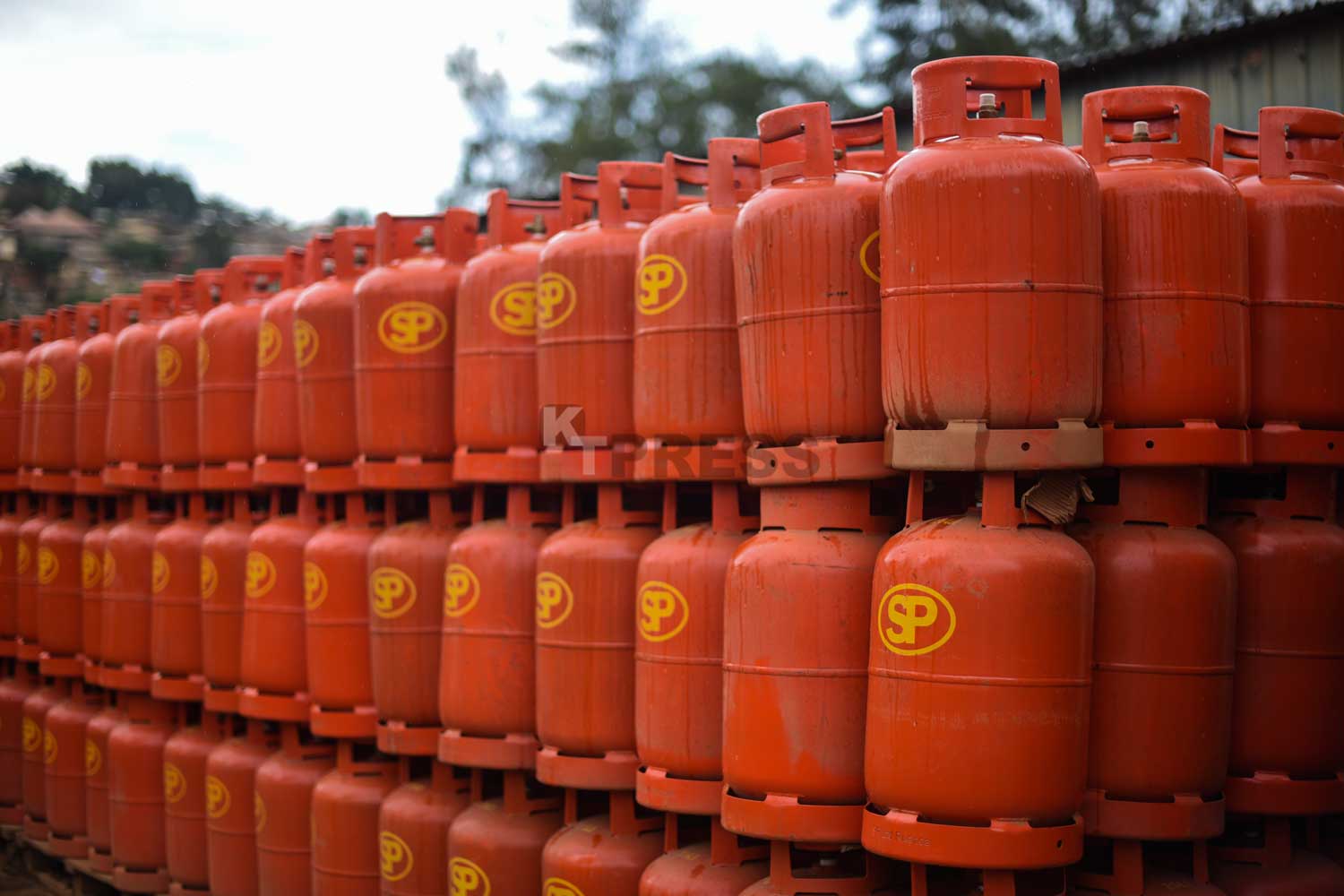 He however, attributes the new prices to monopoly. "These dealers sit and fix prices based on risks and other costs. But I agree the current prices are a bit high," he said.
Part of the costs incurred by Gas importers include Rwf183 charged by the Road Maintenance Fund (RMF) – an institution established to ensure collection and funding for the maintenance of road networks in Rwanda.
Most of the gas imported to Rwanda comes from Switzerland. Rwanda Utilities Regulatory Authority (RURA) insists the prices remain relative compared to other neighbouring countries.
For instance, according to Eng. Gérard Rusine, Director of Gas and Downstream Petroleum regulations at RURA, "We remain competitive in terms of prices in other countries like Kenya and Tanzania. There is no difference," he said.
Eng. Rusine however, told KT Press that RURA has issued a regulation manual that would improve distribution channels and pricing across retail shops.
"We do not regulate gas prices like we do on fuel prices. But we issued regulation in January that would see many more gas dealers licenced to improve the distribution channel," Eng. Rusine told KT Press.
Of the 10 million kilograms imported last year, Eng. Rusine insists the number of gas users is still low.
Currently, over 83% Rwandans still depend on firewood and charcoal – the most dangerous source of cooking to the environment.
A new study released by Rwanda Environmental Management Authority (REMA) on inventory of sources of air pollution in Rwanda says that domestic biomass cook stoves (wood and charcoal) are the primary contributor to poor air quality in residential areas.
Poor air quality is the world's single largest environmental health risk and was believed to be responsible for the deaths of 6.1 million people in 2016, according to the 2018 State of Global Air Report.
In Rwanda, the number of hospital admissions for acute respiratory infections in health centres has consistently increased from 1,682,321 in 2012 to 3,331,300 in 2015.
According to Eng. Rusine, "The number of Gas users is not even above 5% of the population. The Ministry of Infrastructure is working on a plan to establish storage facilities across the country to enable massive distribution," he said.
However, all this will be successful only if Gas prices are checked.
For instance, Chantal Mukashyaka – Executive Secretary of Munyaga sector in Rwamagana district in Eastern Province says the capacity of rural Rwandans is still low to afford Gas at home given the current prices.
"Rural people will still find it a problem if Gas prices remain the same. Government should find ways to cut down prices or subsidize the delivery process," she said.
Mukashyaka's argument, however, is rejected by Trade and Industry Minister Vincent Munyeshyaka.
"To give a general analysis, the price and cost of using charcoal is still far higher than that of gas. Rwandans should actually switch to the use of gas and save our environment," Minister Munyeshyaka told KT Press.
A sack of charcoal that can last for two weeks costs Rwf12000 at different stock points.
Gas Importers Deny High Prices on the Market
While customers complain over high prices on retail markets, Christian Burege – head of Gas Sales department at SP Rwanda told KT Press that a kilo of gas has never gone beyond Rwf1000.
"A kilogram of gas is fixed at Rwf950 at all our sale points across the city of Kigali and its neighbouhood," Burege told KT Press.
Apart from the nearest sale points, Burege admitted that the only sale point where a kilogram of gas goes beyond Rwf1000 is in Bugarama – Rusizi district near Rwanda's border with DR Congo.
"In places like Bugarama, gas prices increase due to transport costs," he said.
Despite Gas prices remaining on the rise, however, Eng. Rusine told KT Press that all dealers have been directed to issue Gas kits in installments to enable efficient usage.
"We have advised all registered dealers to sell Gas kits in installments. For instance, a full kit that costs Rwf80, 000 can be issued in 10 installments," he said.
According to Burege, "Price regulation policy will only fix gas prices in the country."