Rwanda is slowly, but surely embracing use of gas as an alternative cooking energy that will reduce pressure on the forests, the source of charcoal and main cooking energy.
While charcoal is available next to your house, it is not the case for cooking gas. It takes days, even weeks on the sea, before reaching Rwanda and into your kitchen.
The cooking gas used in Rwanda comes from different foreign countries such as the United Arab Emirates (UAE) and Switzerland and is transported through the Indian Ocean in huge ship tanks to Mombasa (Kenya) and Dar-es-Salam (Tanzania) ports.
From these ports, regional gas dealers place orders, and automatic pressure pumps are used in loading gas in their specialized transit gas trucks.
It takes an average of three days for a truck to reach Kigali from Mombasa port.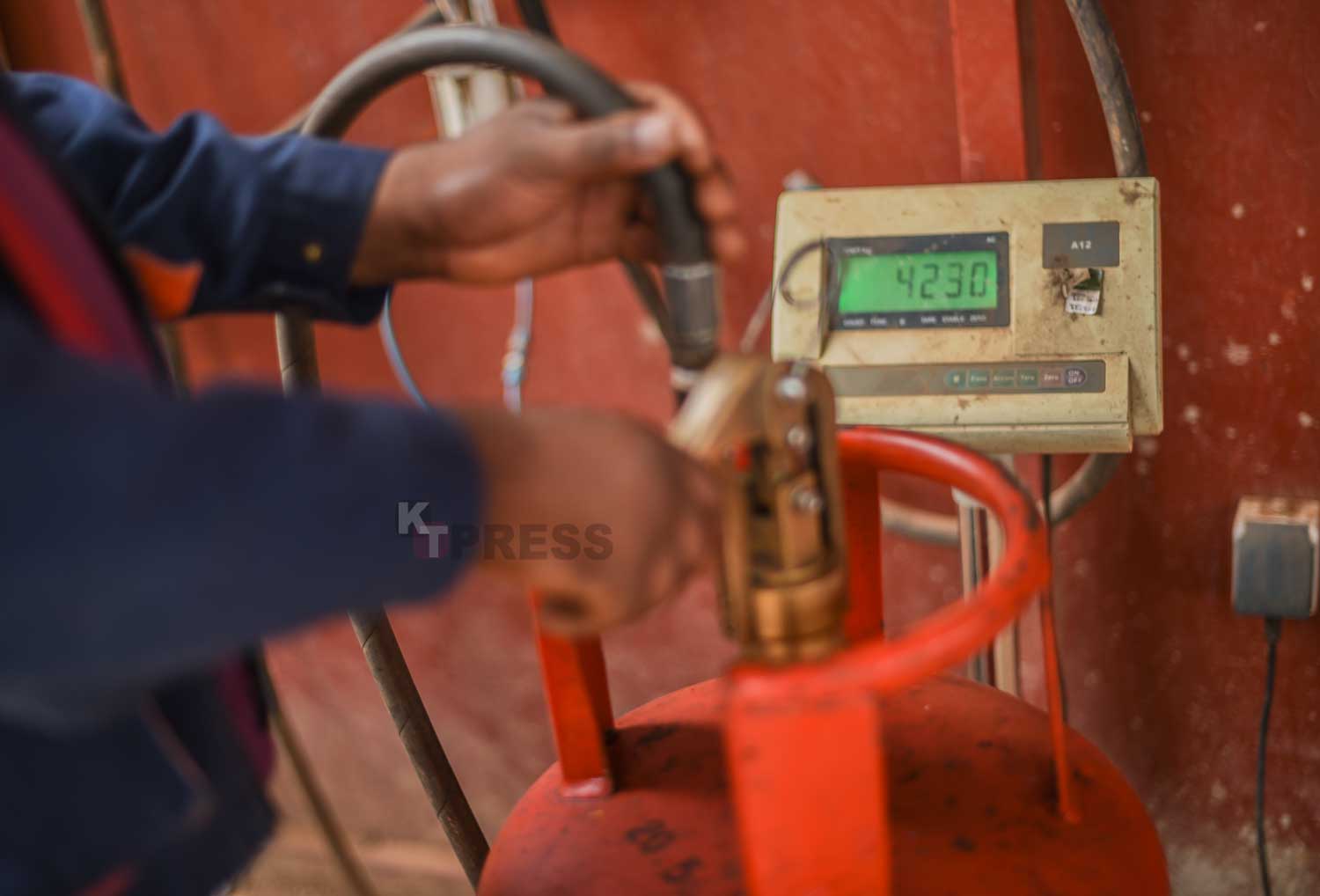 While in Kigali, gas dealers fill gas cylinders for local clients.
"We use automatic pressure pump machines in loading and off-loading gas because it can't be done manually," Dieudonne Rumaragishyika – head of LPG business at Société Petrolière (SP) in Gikondo Kigali City told KT Press.
According to Rumaragishyika, the gas in the cylinder converts from the gas state to liquid because of the compressing heavy force.
For example, Gas dealers use 256kgs force from pressure pump to condense 1kilogram of gas in empty gas cylinder. Gas cylinders range from 3kgs to 40kgs.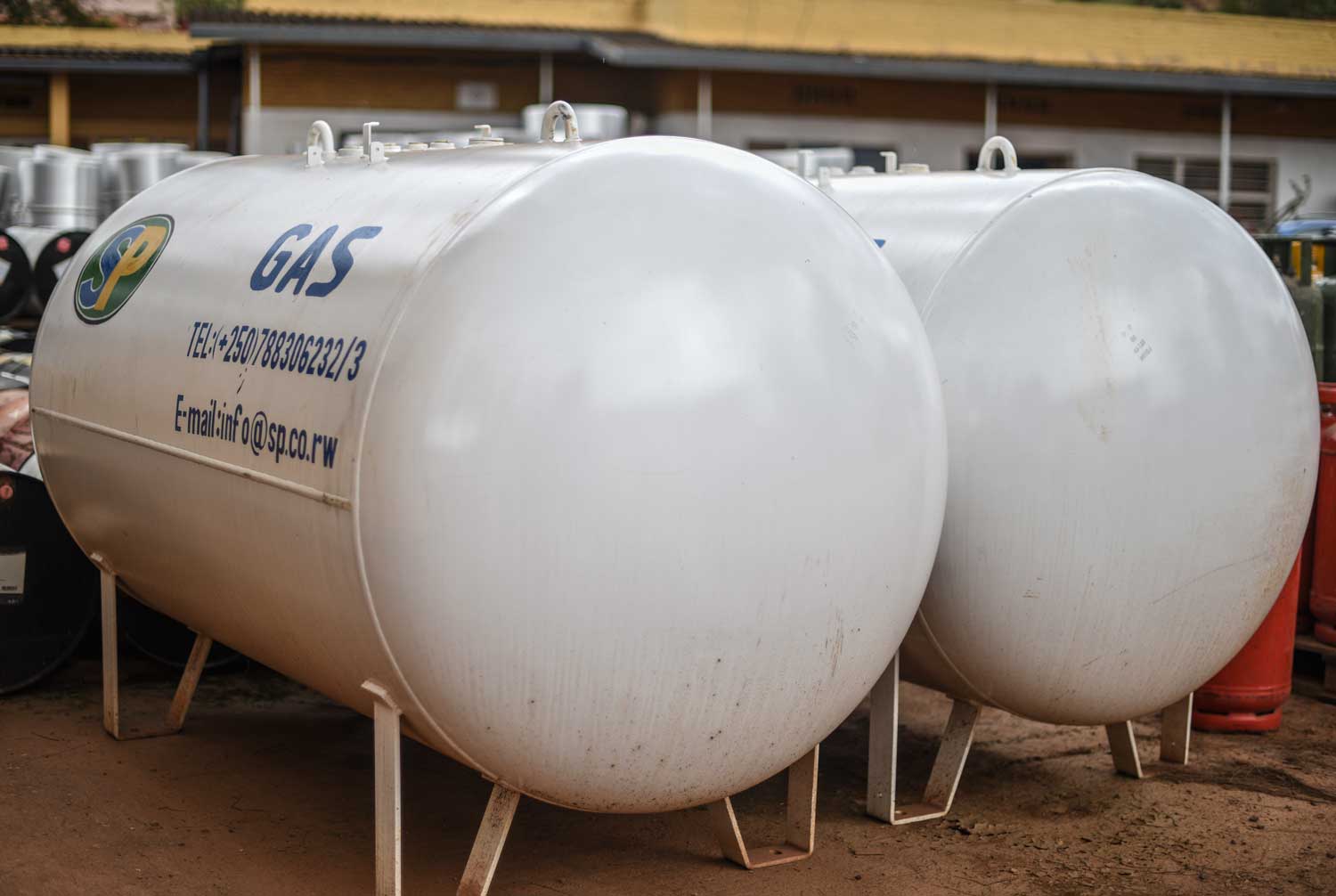 Meanwhile, when you buy a gas cylinder, 80% of the content is solid while 20% is gas.
The 80% solid material keeps evaporating slowly until the volume is completely exhausted in the gas cylinder.
According to Rumaragishyika, to avoid any scenario to refill gas when you actually still had more, the client can always weigh the container or shake well to a allow the gas evaporation if any.