President Paul Kagame has confirmed that Rwanda's Foreign Affairs Minister Louise Mushikiwabo is competing on the position of the "Francophonie" organization's Secretary General.
During a joint press conference by President Paul Kagame and his French Counterpart, Emmanuel Macron in Paris on Wednesday, Rwanda's President confirmed what the public has been calling speculation-that Louise Mushikiwabo has filed credentials to lead the Organization of French Speaking countries (OIF).
"Rwanda has always been a member of Francophonie and we are happy to provide support to candidates such as Mushikiwabo as long as it meets the support of African member states," Kagame said.
At some point, the world thought that Rwanda is withdrawing from OIF following cold relationship that started in 2006 and onward between the two countries.
Kagame said, Rwanda never ceased to be a member, reason why the country is even ready to contribute at the highest level with a candidate at the organization's decision making position.
 "Rwanda has always been a member of the Francophonie, we never stopped. When asked to contribute & given the context of new times we are happy to participate by providing leaders like Mushikiwabo as long as this has the support of members," Kagame said.
President Emmanuel Macron also pledged his support to Mushikiwabo, the Rwandan candidate.
He said," If there is an African candidacy on the post of Secretary General of Francophonie, it would make much sense. And if it is about a female African candidate, this would make even much more sense. Thus, I believe, Rwanda's Minister of Foreign Affairs, Louise Mushikiwabo has all competencies required for this post. I think having an African female candidate on this post is very good news-thus, I will support her."
OIF elections are scheduled to take place on October 11-12 in Everan, the capital city of Rumania.
Despite past disagreements and misunderstanding between both countries however, the president said there is still room for Rwanda and France to lead a mutual relationship that benefits both.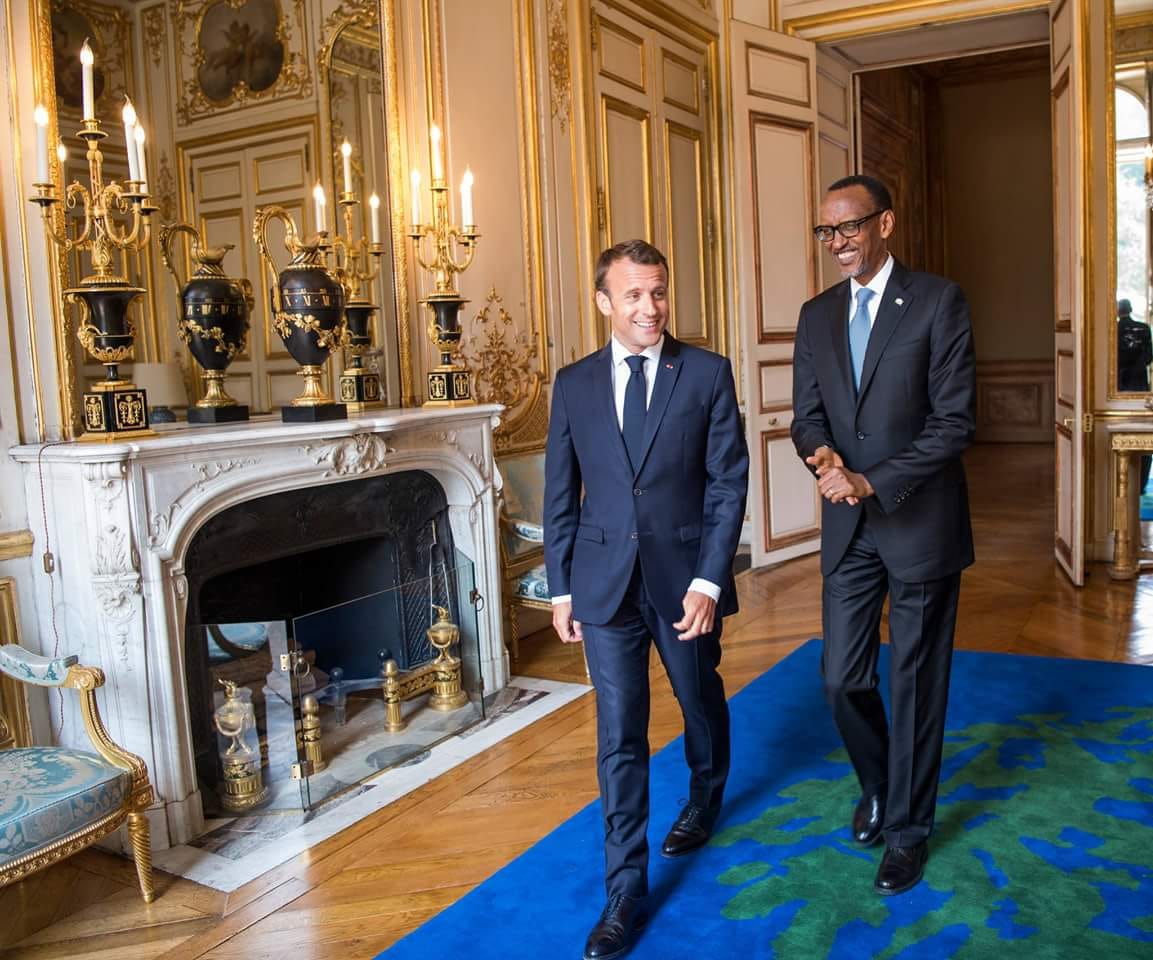 "We must continue to play our respective roles in ensuring that this relationship is beneficial to both countries & go even further to ensure that the interests of Africa as a whole are considered," he said.
Before the joint Press conference, Kagame and Macron had closed door session, and Rwanda's president was thankful.
"We have engaged in a range of discussions on bilateral relations and had an interesting conversation with business leaders taking part in the Tech for Good Summit on nurturing innovation & enterprise in Africa, especially around our young people," Kagame said.