President Paul Kagame has started a two day working visit in France where he will attend the viva technology summit.
Kagame was received on Wednesday by President Macron at Palais de l'Elysee and is likely to lure French companies to tap into Rwanda's available opportunities as he meets 60 Chief Executive Officers in Paris.
Kagame will on May 24 attend the global tech forum, in France's capital Paris. The forum gives special consideration to startups.
The World Rendezvous for startups is organized by Viva Technology. It is a gathering that brings together at least 8,000 startups from 103 countries around the world, leaders and tech investors to break down the traditional barriers between grassroots innovators and global leaders.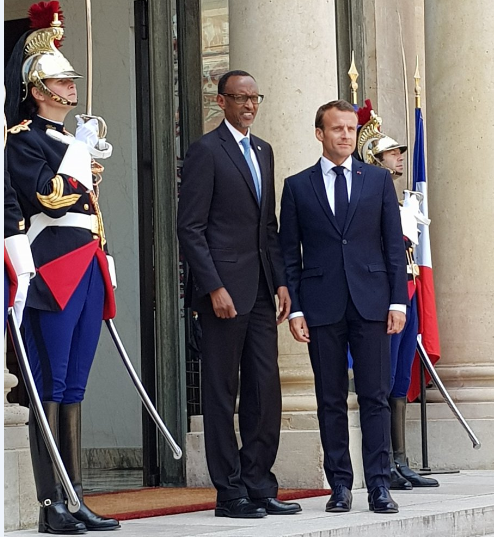 Rwanda wants to be an ICT hub. Currently, the country is home to headquarters of Smart Africa – an African alliance that promotes Information Telecommunication technology on the continent.
Africa needs more than $300 billion to fully invest in Information communication Technologies (ICTs) to establish a smart continent.
Kagame is a co-chair of UN-Broadband Commission for Sustainable Development. Established in May 2010, the commission is a joint initiative by the International Telecommunication Union and the United Nations Educational, Scientific and Cultural Organization to promote Internet access.
The President is also Chairman of Smart Africa.
Kagame and Macron last met at the sideline of International Solar Alliance (ISA) Founding Summit in India, March 11.
Since 2011, President Paul Kagame visited France five times in most cases on the occasion of international summits. In the last 24 years, the only serving president of France to visit Rwanda was Nicolas Sarkozy in February 2010.