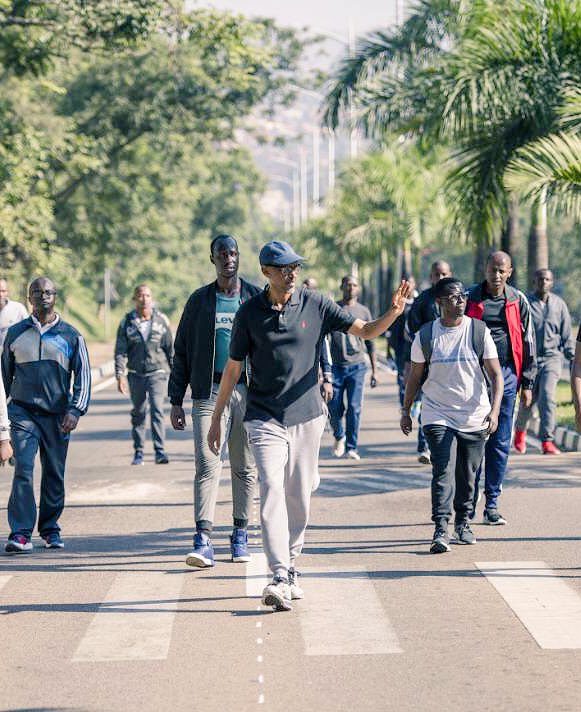 President Paul Kagame today, June 17, 2018, joined Kigali City residents in the fitness excercise dubbed 'Car Freed Day' – an event that features fitness, healthy excercise and environmental protection.
The President walked down the streets of Kimihurura in the capital Kigali, where he joined residents for fitness session at Rwanda Revenue Authority grounds in Kimihurura.
The President expressed happiness about community participation in the car-free day.
"I join you today to exercise as well, and wish you all a nice weekend and continued healthy lives," Kagame told a cheering crowd.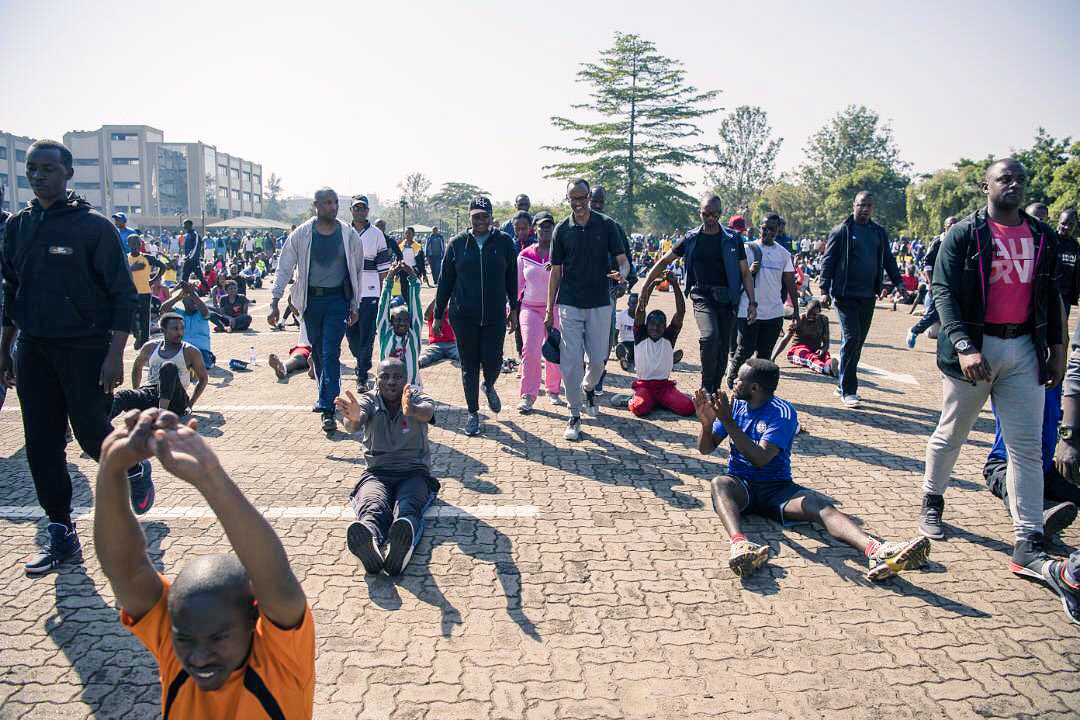 The City of Kigali has dedicated two weekends a month for Car free day.
On Sunday morning, Kigali car-free zone in the Central Business District(CBD) is busy.
No sounds of moving vehicles can be heard – but only voices of cheering people walking, jogging and riding among other sports.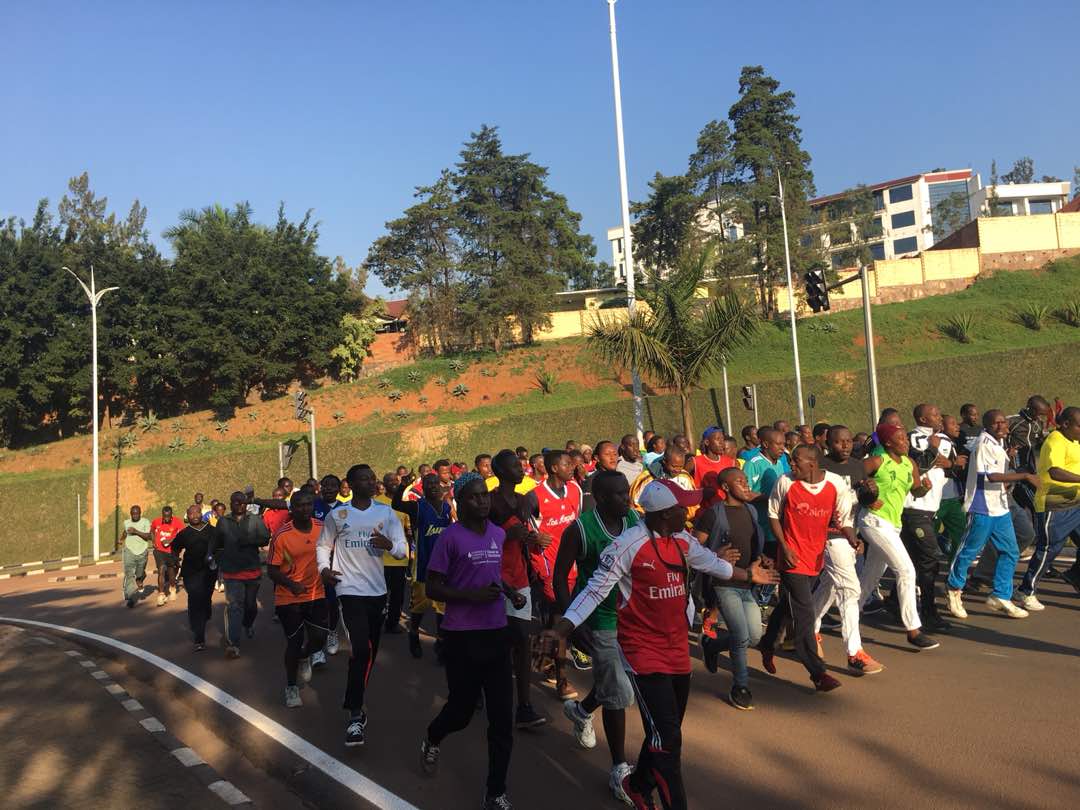 President Kagame was impressed to see that people have adopted the excercise irrespective of age group.
"I can see some young people as well as some elders here. Thank you for participating in today's physical exercises. A healthy body leads to a healthy mind," the President said.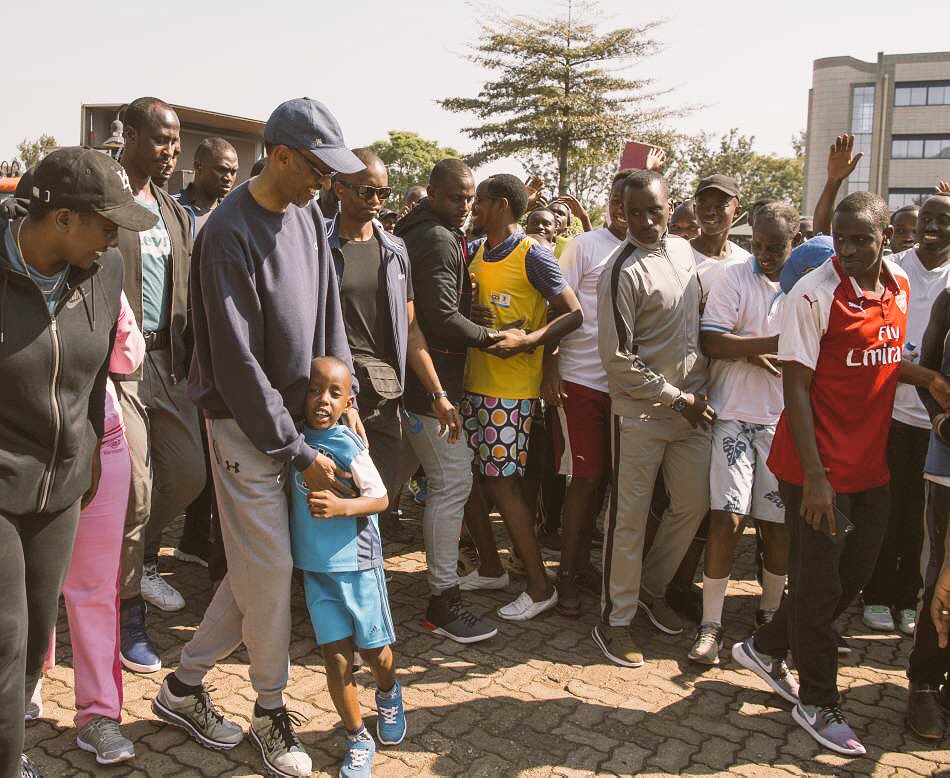 To allow all the city residents to participate, City authorities close another traffic network from the city to Amahoro national stadium from 7am-10am.
Interestingly, one of other sessions during car-free day is a free diagnosis of some non-communicable diseases, where participants also get advice depending on whether they were tested positive or negative.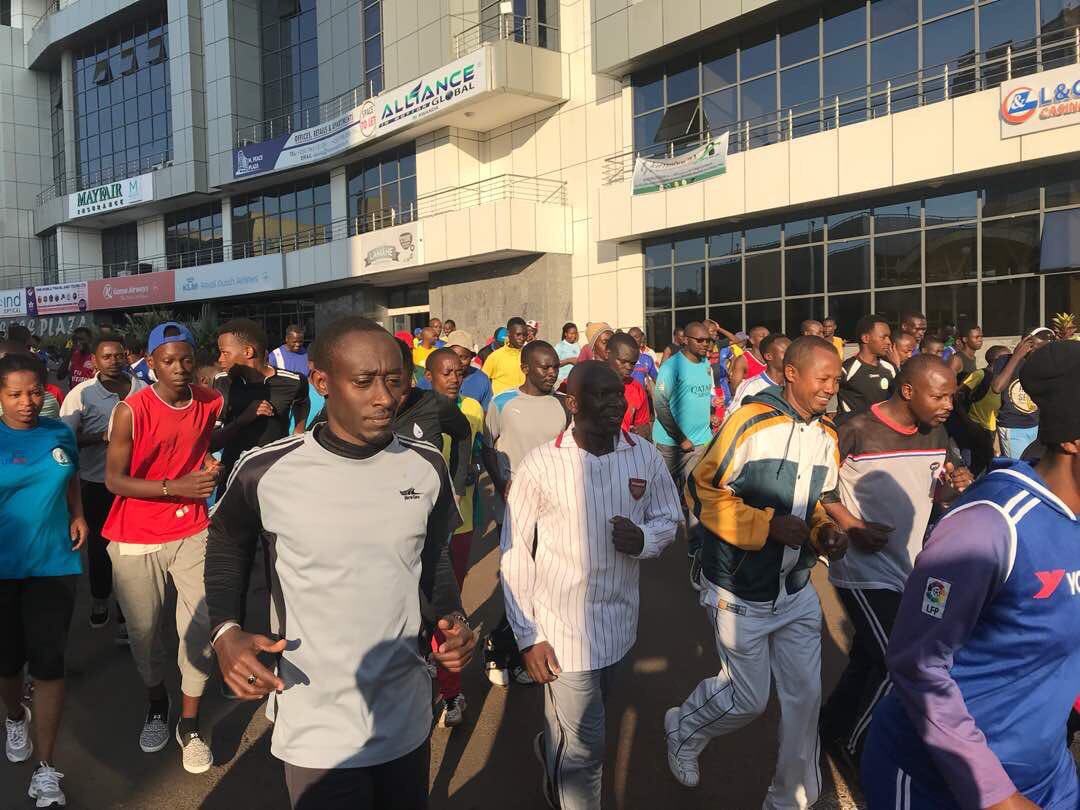 Health Minister Dr. Diane Gashumba thanked all health sector partners for turning up to make car-free day a success.
"To the Health sector partners: thanks for joing car-free-day. It's wise and more efficient to invest in prevention," she said.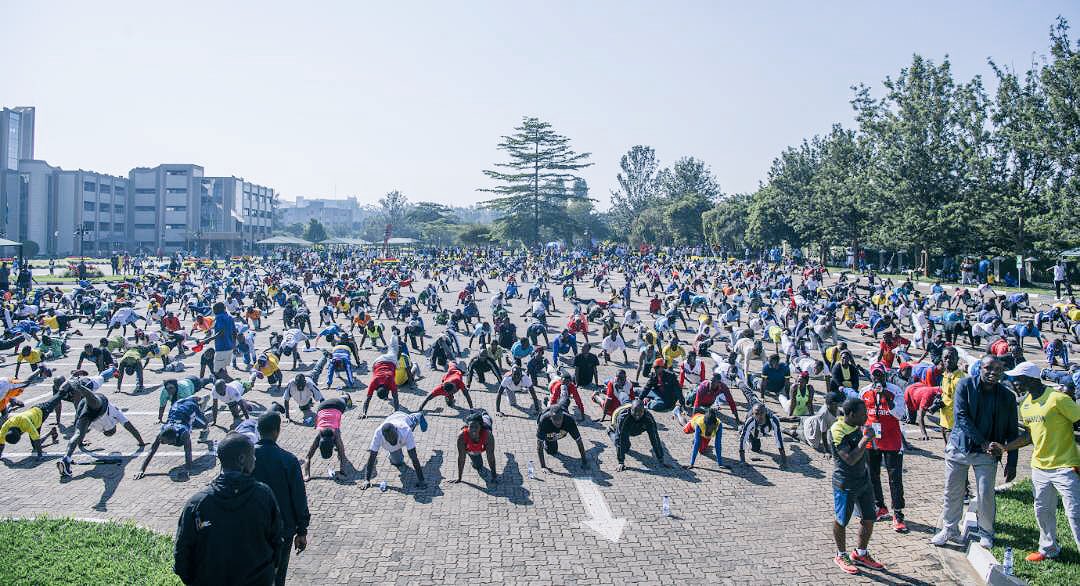 Meanwhile, Car Free Day which is now a bi-monthly event, has been introduced upcountry – with Huye district in the South and Musanze in the North leading the way. The plan is to extend the excercise to all districts.