Imbuto Foundation, a local organization that has a vision of uplifting the lives of vulnerable populations in Rwanda has put a smile to the faceof parents in the remote Karambi cell, Kivumu sector, Rutsiro district and its neighborhoods.
Children in this area walk at least four kilometers to the nearest school – Ruhondo Primary school.
It is even harder for children in pre-school program and there is around 7000 in this range in Kivumu sector alone.
On July 9, Imbuto Foundation launched the Early Childhood Development Center (ECD) in Karambi cell to serve children in around the area.
ECD centers are an initiative of Imbuto Foundation and Tamari Foundation. They are facilities that provide foundational skills that a child needs to grow well mentally, physically and intellectually.
At the ECD, children from 3-6 years are introduced to literacy program, finding their talents, nutrition and hygiene basics.
They are also encouraged to report domestic violence against them or their relatives.
The centers also provide balanced diet to the children, a move that intends to curb the worrying stunting in the area.
Stunting rate is one of the highest in Rutsiro district with 43% children stunted.
Children are taken care by employed caregivers who are also professional primary school teachers.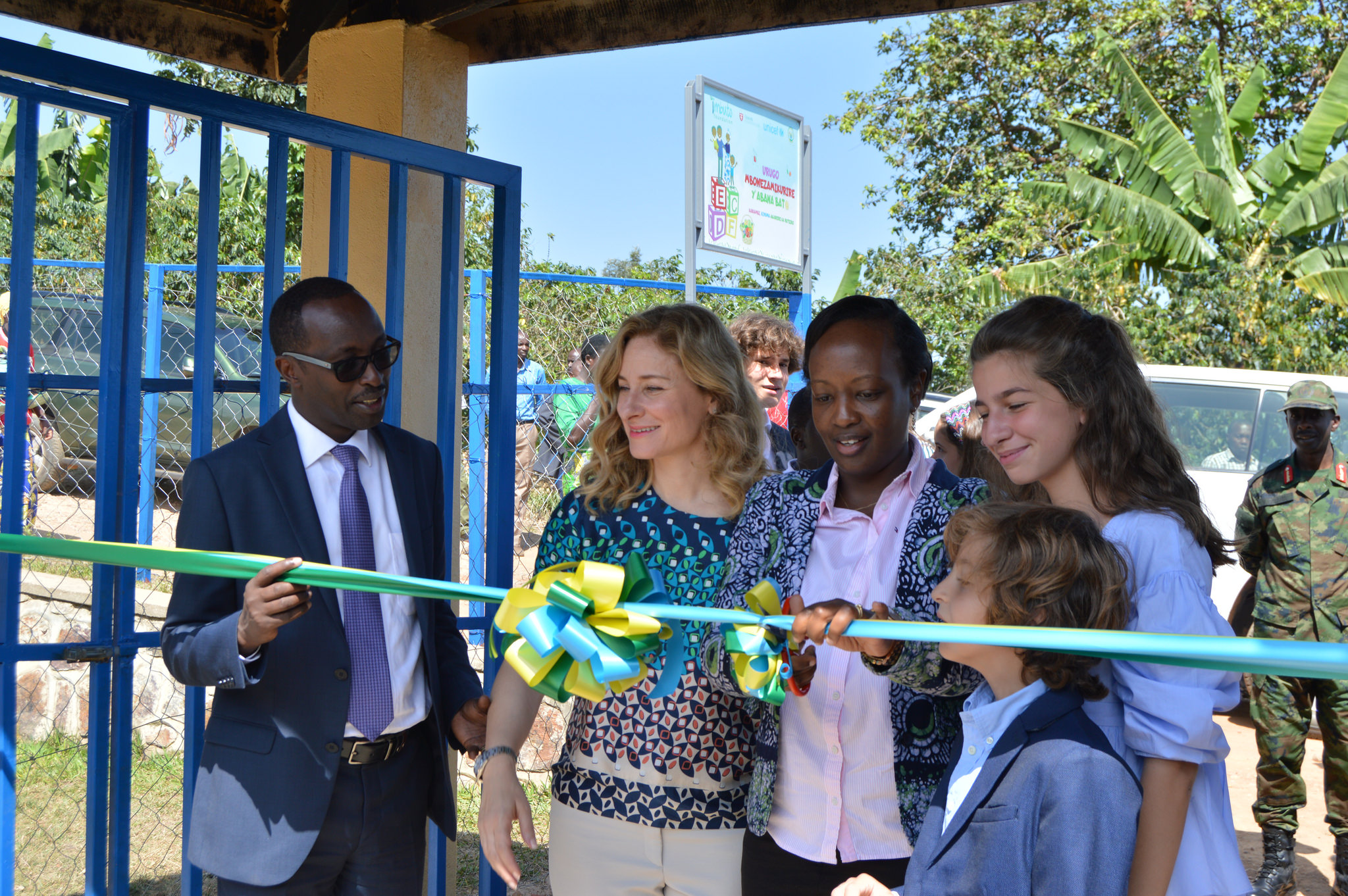 "This ECD is a relief to our children. Imagine a three-year old child walking 4 kilometers or even more," said Sylvester Bisangwabagabo, Executive Secretary of Kivumu sector.
Concurrently, the ECD based homes consist of trained parents who also give the same services to children who cannot get an opportunity to reach ECD centers.
According to Bisangwabagabo, most of the children in the newly established ECD will now walk short distances of about 1- 2 kilometers.
Meanwhile, parents visit ECD centers once a month for sensitization program on preventing and reporting domestic violence.
Sandrine Umutoni, Imbuto Foundation Director expressed gratitude to their lead partner in this project.
"I thank Tamari Foundation for their partnership in this project that will curb stunting among Rwandan children. Parents will also benefit by acquiring essential skills they need to assure development of their children," she said.
According to Umutoni, over 9000 children from 15 districts have benefited from ECDs services since 2013.
The Kavumu ECD center has a capacity to host 400 children.