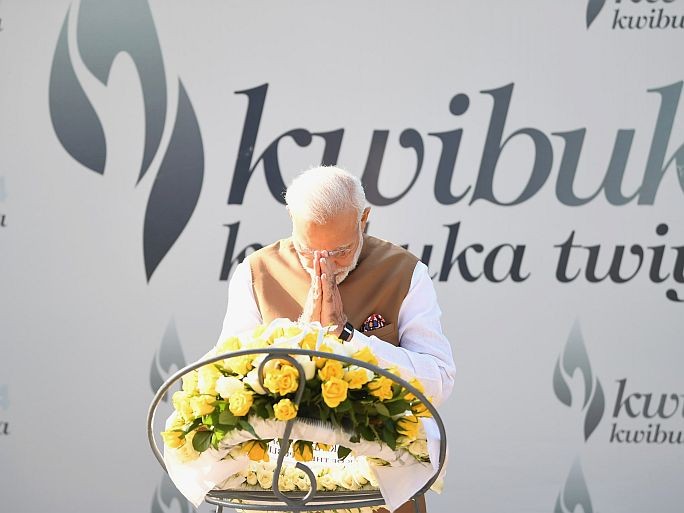 The Prime Minister of India, Narendra Modi has said a visit to Kigali Genocide Memorial was a "deeply moving experience," Prime Minister Modi wrote in a guest book shortly after visiting the memorial on Tuesday.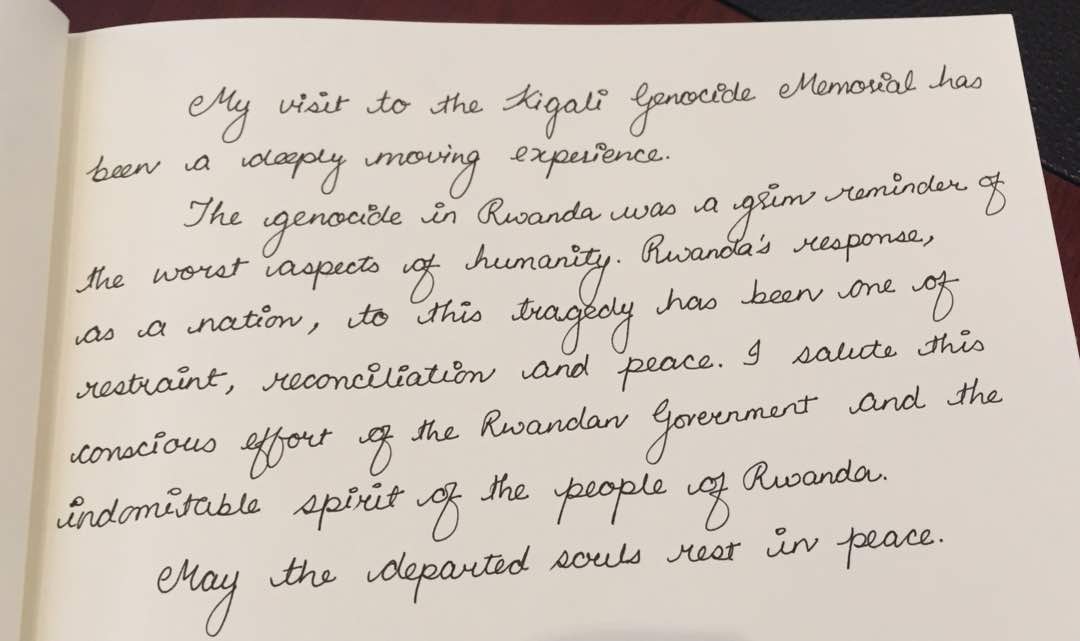 Modi is on the second and last day of his official visit to Rwanda.
He will also visit Rweru village in Bugesera district and handover 200 cattle to the residents of the model village.
He will also hold a meeting with the business community in Kigali before leaving for Uganda this afternoon.